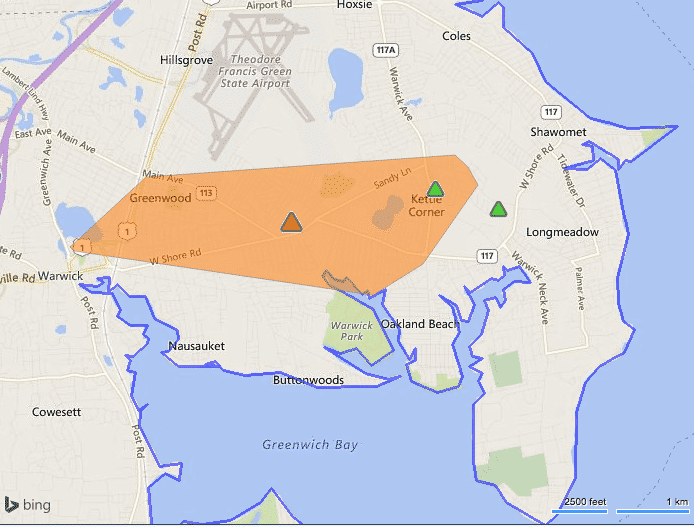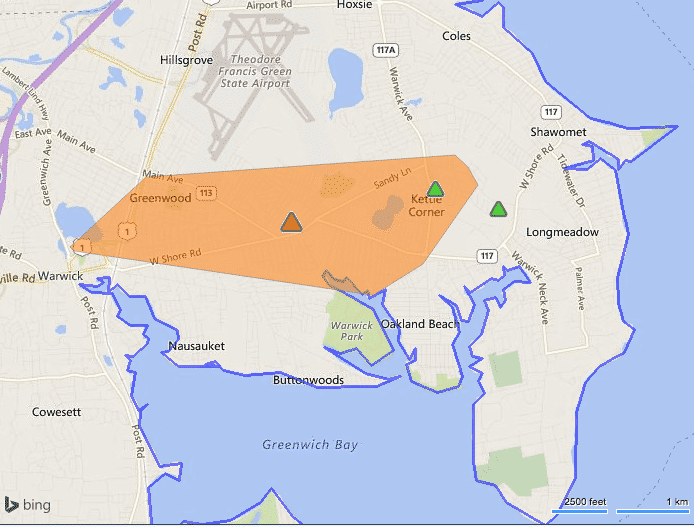 UPDATE 10:08 p.m.: National Grid's Power Outage map shows all but a handful of the customers affected have had their electrical service restored.
Warwick, RI — About 1,700 people in Warwick were without power following a reported equipment failure at a substation in Warwick Sunday night at about 8:30 p.m.
National Grid's RI Power outage map showed outages in the Greenwood area of the city, as well as along West Shore Road, Sandy Lane and Warwick Avenue. The estimated time of repair was listed on the site as 10:30 p.m.
A representative from National Grid reported the cause of the outage was from an unspecified equipment malfunction in a city substation in the area.