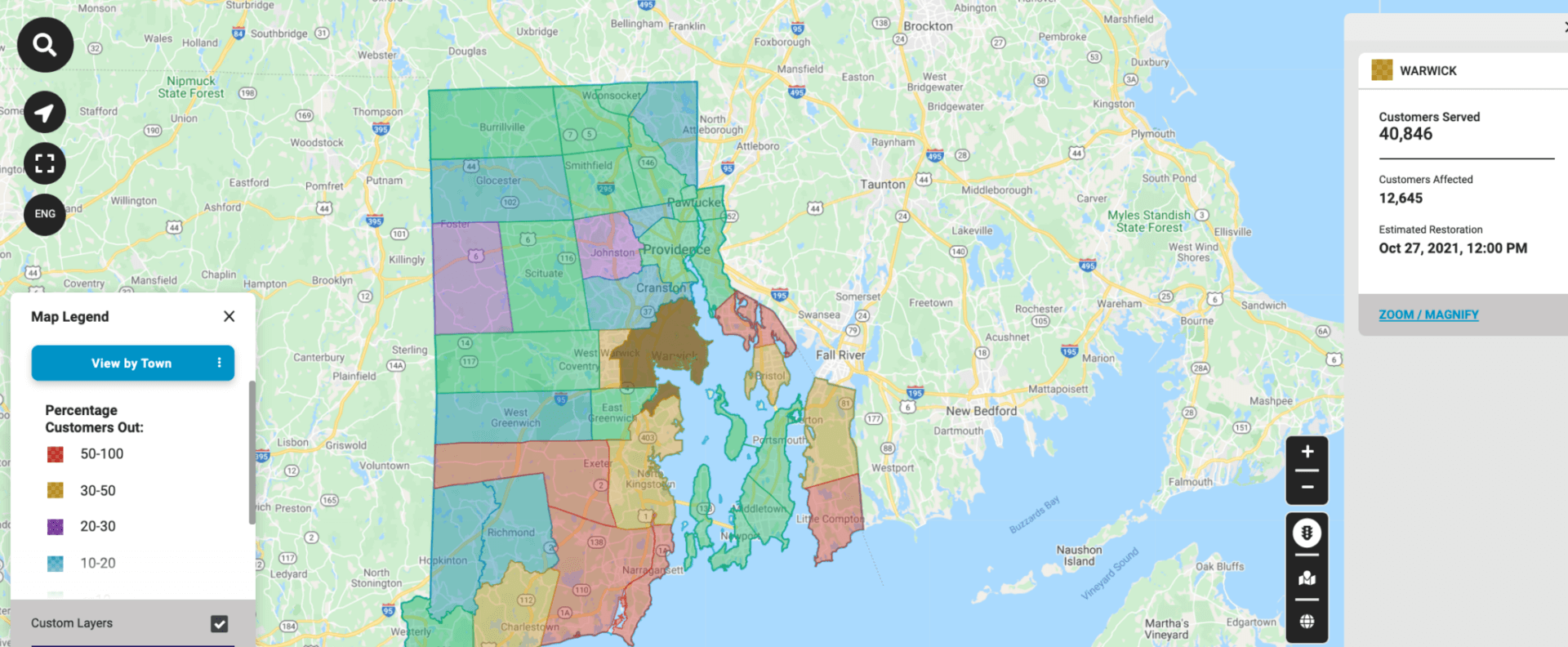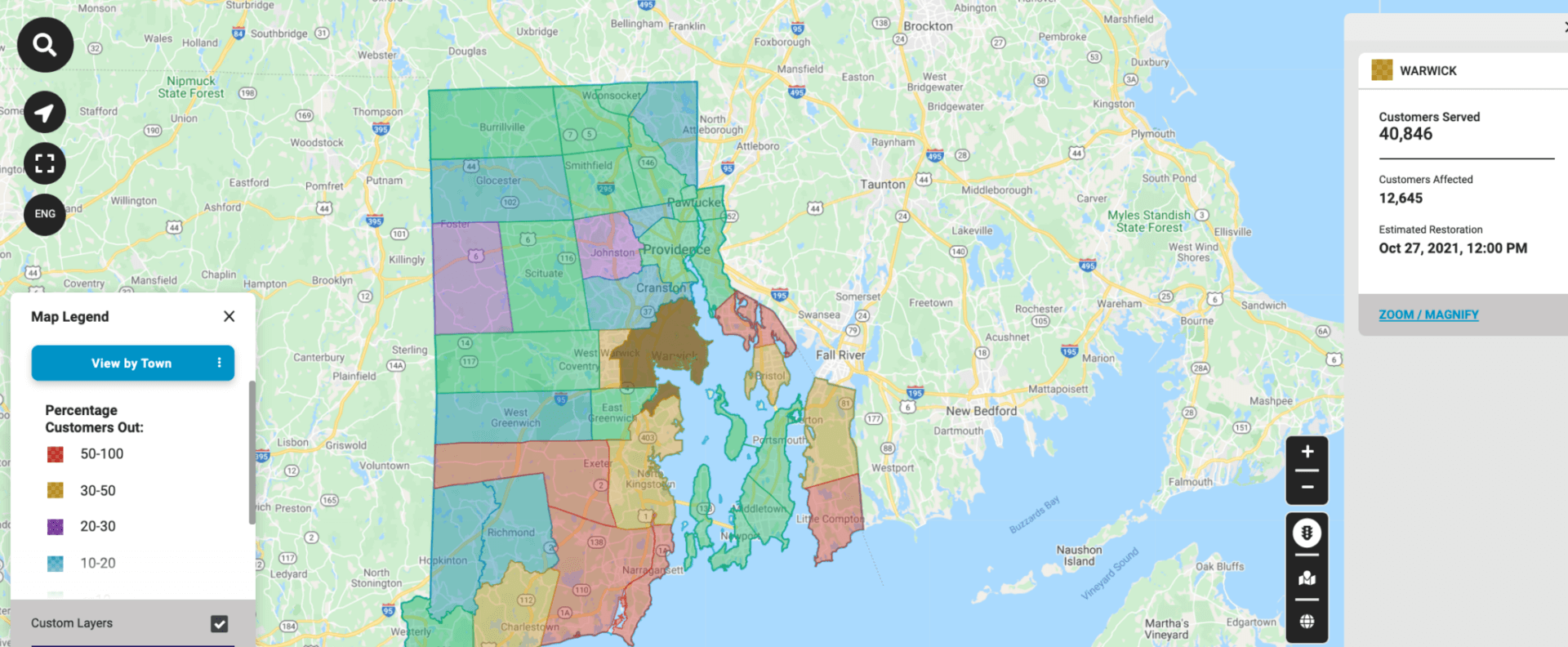 WARWICK, RI — A blustery storm has knocked out power to about 90,000 homes in Rhode Island, including 12,645 in Warwick, with a wind advisory remaining in place until 2 p.m.
Earlier this week, the NWS had issued a high wind watch and flood watch for the area. Numerous cancellations have been called for schools and services, including Warwick Public Schools. Bishop Hendricken, and St. Kevin's.
Gusts as high as 29 mph are expected through the evening, according to the National Weather Service.
In Warwick, Mayor Frank Picozzi reached out to residents via the A Positive Warwick Facebook page, updating people on power restoration efforts after contacting National Grid.
"Crews are out but keep in mind that they can't go up in the buckets until the wind has diminished. There are branches and limbs down throughout the city. The DPW is out in full force tackling every situation as it comes up. Be careful out there." Picozzi wrote.
Emergency Alerts/Info:
RIBA – Make sure you're signed up for text alerts from the Rhode Island Broadcasters Association. You'll get emergency notifications (including school closings and delays) direct to your phone or email.
CodeRED – The City of Warwick has instituted a new rapid emergency notification service called CodeRED®.  The new system will distribute emergency messages via telephone to targeted areas or the entire City of Warwick. Register here.
TF Green Airport – As of 8:40 a.m., two 10 a.m. outbound flights to Newark have been cancelled. Click here to follow arrivals and departures at Green.
Emergency Calls:
In an emergency, dial 911
Police Department: 401-468-4200
Fire Department: (401) 468-4000
Highway Dept./Snow removal – 401-738-2000 ext. 6518
Do NOT call 911 to report a power outage. Contact National Grid at 1-800-465-1212. Smartphone users can also text STORM to NGRID (64743) for outage alerts. To check the status of outages in your area, visit  National Grid Outage Central for Rhode Island.
Safety Tips:
If you use a generator to supply power during an outage, be sure to operate it outdoors. Before operating generators, disconnect from National Grid's system by shutting off the main breaker located in the electric service panel. Failure to do this could jeopardize the safety of line crews and the public.
Natural gas customers should closely inspect areas around and over gas meters, service hook-ups and vents for debris that could damage equipment or prevent CO from properly venting.
If  you suspect a natural gas leak:

Get Out – All occupants should leave the house immediately. Do not use the telephone or light switches for any reason.
Call Us – After leaving the house and reaching a safe environment, call the National Grid 24-hour gas emergency numbers at 1-800-640-1595
Stay Out – Do not return to your home until National Grid tells you it is safe.