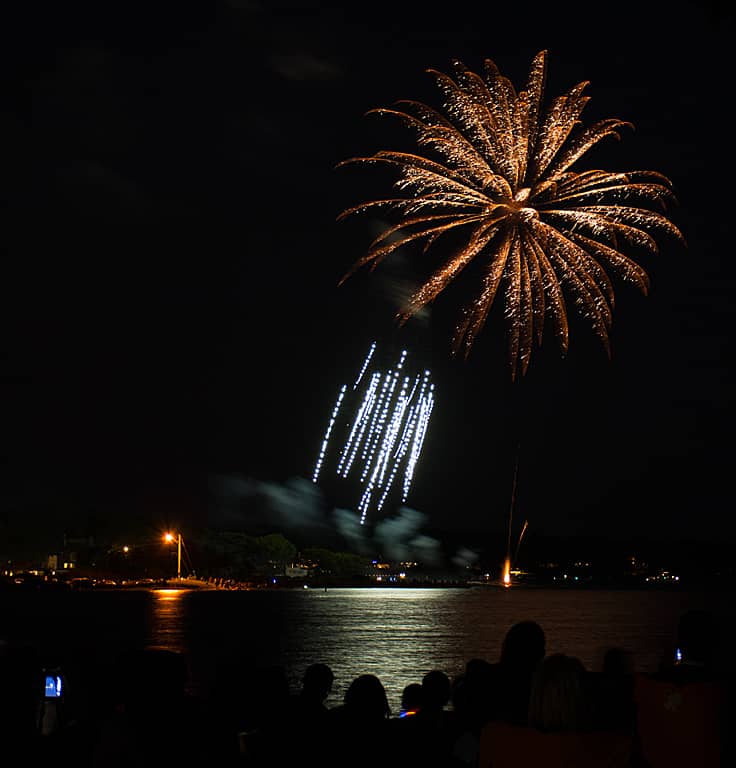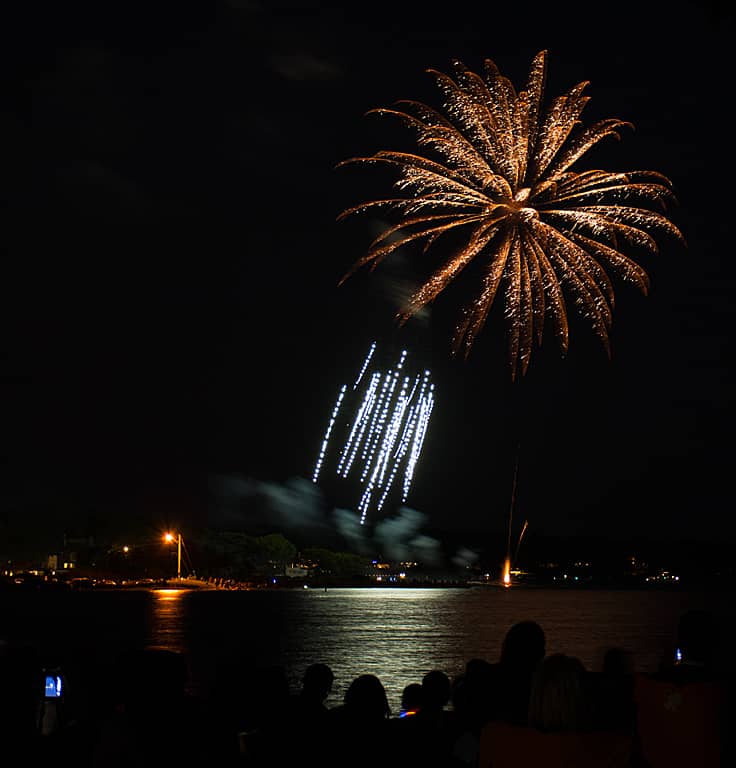 You may be understandably focused on the fun this Fourth of July weekend, but the RI State Police and safety experts are hoping not to lock you up, put out a preventable fire or add one of your extremities to next year's injury statistics.
"Each July Fourth, thousands of people across the country, most often children and teens, are injured while using consumer fireworks. Injuries range from burns, the loss of fingers and, sometimes, death. Additionally, consumer and aerial fireworks constitute on average almost 20,000 fires, per year, nationally," the RI State Police said in a recent release.
The State Police also noted that state law prohibits selling or possessing display or aerial consumer fireworks.
Ground-based; hand-held sparkling devices, fountains, illuminating torches, wheels, spinners, flitter sparklers, sparkers, party poppers, snappers, toy smoke devices, snakes, glow worms, wire sparklers & dipped sticks are legal, according to the State Police advisory.
Get caught with illegal fireworks and you're looking at a felony charge, a $1,000 fine and/or one year in prison. Get caught with less than $500 of illegal fireworks and it's a misdemeanor with a $500 maximum fine and/or a year in prison.
"Millions of people will visit the seashore or watch fireworks shows over the Fourth of July weekend and there are steps they can take to have a safe holiday," said Linda Mathes, CEO, National Capital Region at The Red Cross. "They can also download our First Aid and Swim Apps to have important safety information at their fingertips."
The Consumer Products Safety Commission reports on their website that an average of 230 people are transported to the emergency room every day with fireworks-related injuries in the month of July.
Regardless of how likely you think you are to add to those numbers next year, the Red Cross says you're less likely to do that if you take the following tips to heart this weekend (there are some other beach and swim-related tips at the end, too:
FIREWORKS SAFETY:
The safest way to enjoy fireworks is to attend a public fireworks show put on by professionals. Stay at least 500 feet away from the show. Many cities and states outlaw most fireworks. If someone is setting fireworks off at home, follow these safety steps:
Never give fireworks to small children.
Always follow the instructions on the packaging.
Keep a supply of water close by as a precaution.
Make sure the person lighting fireworks always wears eye protection.
Light only one firework at a time and never attempt to relight "a dud."
Store fireworks in a cool, dry place away from children and pets.
Never throw or point a firework toward people, animals, vehicles, structures or flammable materials.
Leave any area immediately where untrained amateurs are using fireworks.
BEACH SAFETY
If holiday plans include visiting the beach, learn how to swim in the surf. Swim only at a beach with a lifeguard, within the designated swimming area. Obey all instructions and orders from lifeguards. While enjoying the water, keep alert and check the local weather conditions. Other safety steps include:
Swim sober and always swim with a buddy. Make sure you have enough energy to swim back to shore.
Have young children and inexperienced swimmers wear a U.S. Coast Guard-approved life jacket.
Protect your neck – don't dive headfirst. Walk carefully into open waters.
Keep a close eye and constant attention on children and adults while at the beach. Wave action can cause someone to lose their footing, even in shallow water.
Watch out for aquatic life. Water plants and animals may be dangerous. Avoid patches of plants and leave animals alone.
RIP CURRENTS
Rip currents are responsible for deaths on our nation's beaches every year, and for most of the rescues performed by lifeguards. Any beach with breaking waves may have rip currents. Be aware of the danger of rip currents and remember the following:
If you are caught in a rip current, try not to panic. Swim parallel to the shore until you are out of the current. Once you are free, turn and swim toward shore. If you can't swim to the shore, float or tread water until you are free of the rip current and then head toward shore.
Stay at least 100 feet away from piers and jetties. Permanent rip currents often exist near these structures.