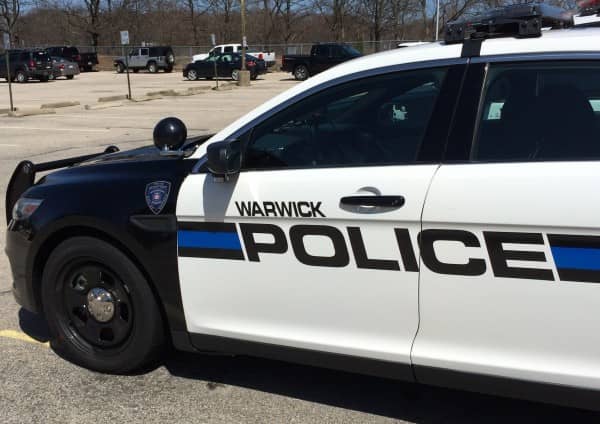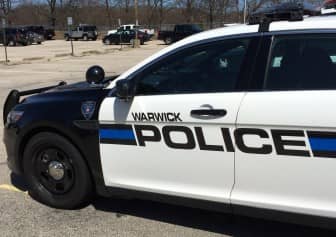 WARWICK, RI — Warwick Police arrested a Smithfield man on assault and disorderly conduct charges June 2 at 4:58 p.m. after a RIPTA bus driver called to report he'd pusher past her after she told him to get off the bus for swearing, then barred him from getting back on.
Officer Christian Vargas, who was in the Rhode Island Mall area on an unrelated call, responded, finding the bus parked with its hazard lights on Rte. 2. The driver was outside the bus and approached Vargas, visibly upset as she pointed at WalMart and said a man had taken off after shoving her. She described him as wearing a red shirt and red baseball cap.
Vargas entered the parking lot and saw a man matching the description given by the driver who was walking toward the construction area of the Rhode Island Mall, and approached him. The man, later identified as Matthew Andrews, 42, of 107 Old Great Road, Smithfield, RI, said he had been on the bus and was having a bad day, according to the officer's report.
The driver, Andrews said, had acted "like everyone's mother" and had told him to stop cursing then asked him to get off the bus. Andrews said he and the woman he'd been arguing with got off the bus, then the driver stopped him when he tried to get back on, according to the report.
The driver said that after she told him to stop cursing in front of a six-year-old child, Andrews told her to "just drive the f*****g bus," and the driver stopped the bus and told him to get off. Andrews did get off, she said, but tried to get back on, and she stood in his way, according to the report.
As the driver stood in the bus stairwell, Andrews stuck his head under her arm, which was on the hand rail, and pushed up, shoving her aside, Vargas reported.
Andrews said he had paid to be on the bus, and that he wasn't getting off. The driver got off and called police, after which Andrews left on foot, according to the report.
Witnesses confirmed the driver's account, and Vargas arrested Andrews, charging him with simple assault and disorderly conduct. Vargas transported him to Warwick Police Headquarters at 99 Veterans Memorial Drive. During the trip, Andrews made veiled threats to him, the officer reported.
Andrews was held as a bail violator, according to the report. He had been released on bail for an unrelated domestic charge earlier that day.