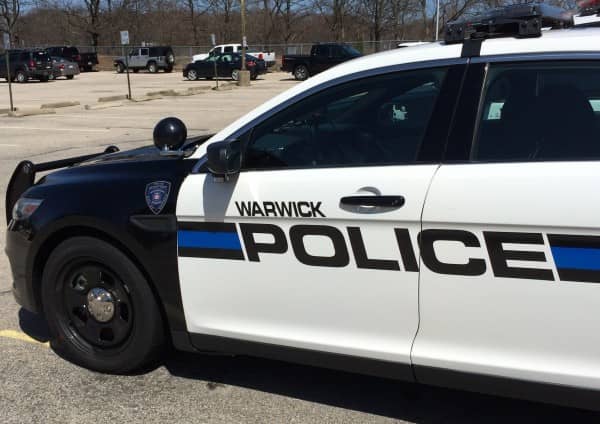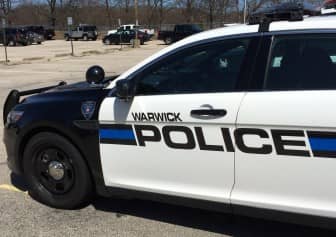 WARWICK, RI — A Warwick man reportedly fed up with negative interactions with police made an abrupt U-turn in front of Oakland Beach Skate Park upon spotting an officer, then sped away south on Oakland Beach Avenue, ultimately getting charged with cocaine possession after a pre-tow search of his green 2000 Ford Taurus.
Officer Scott Chanthaphouvong, said he was posted at the skate park when he saw the car make the abrupt turn, then speed away at about 40 mph in the 25 mph zone. Chanthaphouvong pursued the Taurus and pulled it over.
Chanthaphouvong identified the driver as Ronald Denson, 21, of 57 Kenway Ave., Warwick, although he didn't have his license with him. During the identification, Denson told the officer he was tired of being harassed by police, noting it was the third time that week he'd been pulled over.
Chanthaphouvong informed Denson his car was not registered, which earned him a citation for driving an unregistered vehicle, and a tow for his car. In preparation of the tow, Chanthaphouvong took inventory of the car, which Denson objected to, telling the officer he did not consent to the search.
In the trunk, Chanthaphouvong found an open Gucci duffle bag containing a large mason jar containing 1.4 ounces of marijuana, and a plastic bag with 9.9 grams of cocaine inside. Chanthaphouvong also found a digital scale inside the bag.
Chanthaphouvong arrested Denson and transported him to Warwick Police Headquarters, where he charged the man with possession of marijuana and possession of cocaine, and cited him for driving an unregistered vehicle.
Denson was scheduled for a court screening in Third District Court July 25 to answer the possession charges and has also since been charged with conspiracy to violate the controlled substances act.