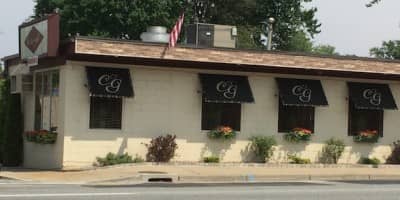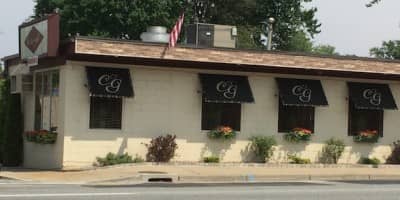 Warwick, R.I.— RI State Police have announced additional arrests made during Wednesday's illegal internet gambling sweep that uncovered two separate criminal operations, one run at the Warwick Avenue Cozy Grill, each involving Warwick co-conspirators, that also seized $311,596 in cash and 330 lbs. of marijuana.
According to a release posted today, State Police began investigating the first ring following a tip  that Thomas J. Pilderian, owner of the Cozy Grill, was operating an illegal bookmaking operation from his business at 440 Warwick Ave. The investigation confirmed the tip, and identified Mark Battista, 39, of 400 Narragansett Parkway, Warwick, Mark V. Marinaro, 43, of 11 Winward Circle, Warwick and Jonny E. Lubo, 44, of 111 Wunnegin Circle, Warwick as co-conspirators.
State Police also identified Jason M. Pilderian, 39, of 25 Talbut Road, Scituate, Joseph R. Brunelle, 38, of 12 Palm St., North Providence, Eric D. Glaude, 40, of 35 Marigold Circle, North Providence, David J. Disano, 42 of 83 West Hill Drive, Cranston among the co-conspirators.
In the course of that investigation, State Police detectives uncovered a second illegal internet gambling ring run by James Petrella, 31, of 26 Beach Row, Narragansett and Timothy Moretti, 46, of 1710 Phenix Ave., Cranston.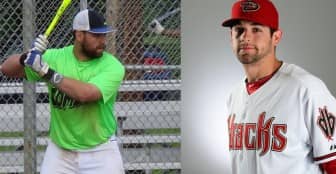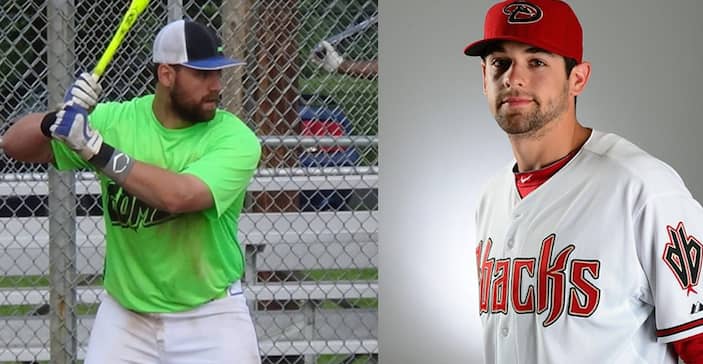 State Police have named minor league baseball players Christopher R. Costantino, 24, of 10 Cedar Pond Drive, Warwick, and Sean W. Furney, 24, of 48 Roosevelt St., Warwick as co-conspirators, as well as Lewis Silveira, 50, of 154 North Street, Warwick, Brian K. Cipolla, 48, of 178 Council Rock Road, Cranston, Louis Scaglione Jr., 24, of 34 Bridgham Farm Road, East Providence, and Joseph A. Capelli, 38, of 58 Firglade Drive, Cranston.
State Police could not be reached for comment on the location of the second gambling operation.
Each of the alleged illegal gambling operations used the internet to perform most of the betting and record keeping functions. Pilderian used betcapri.com; Petrella and Moretti used the VIPbettors.com. Both web sites appear to be based in Costa Rica, according to the release.
Criminal charges against the co-conspirators relate, in part, to the collection of debts owed to the alleged criminal gambling operations for which the co-conspirators received compensation.
During the investigation, members of the Intelligence Unit received information that Zhen Wu, 32, of 125 Pleasant St. Cranston was trafficking large quantities of marijuana. Surveillance over the past few weeks confirmed the tip and identified a storage locker Wu visited frequently at 604 Park Avenue, Cranston.
State Police searched the following locations April 12 using search warrants obtained in their investigation:
55 Pine Ridge Drive, Cranston
The Cozy Grill restaurant located at 440 Warwick Avenue, Warwick
400 Narragansett Parkway (West B3), Warwick
25 Talbut Road, Scituate • 1710 Phenix Avenue, Cranston
26 Beach Row, Narragansett
GiGi's Pizzeria located at 647 Main Avenue, Warwick
The Portside restaurant located at 321 Great Island Rd., Narragansett
125 Pleasant Street, Cranston
Storage Unit 3045, 604 Park Avenue, Cranston
On April 12, State Police arrested Wu and Shu Ruan, 40, of 125 Pleasant St. Cranston, charging each with: 1.) Possession with Intent to Deliver Marijuana 2.) Possession with Intent to Deliver Marijuana – 1 to 5 KG 3.) Possession with Intent to Deliver Marijuana 4.) Possession with Intent to Deliver Marijuana – Over 5 KG 5.) Controlled Substance.
The two were arraigned in Third District Court April 13. They were both were held without bail, remanded to the Adult Correctional Institute and assigned a bail hearing on April 26.
During their investigation, State Police also seized:
Gambling Ledgers
2015 Ford F-150 pickup
2015 Toyota Sienna Minivan
2010 Chevrolet Silverado pickup
10 Computers
11 Cell Phones
6 Digital Storage Devices
2 scales
2 Money Counting Machines