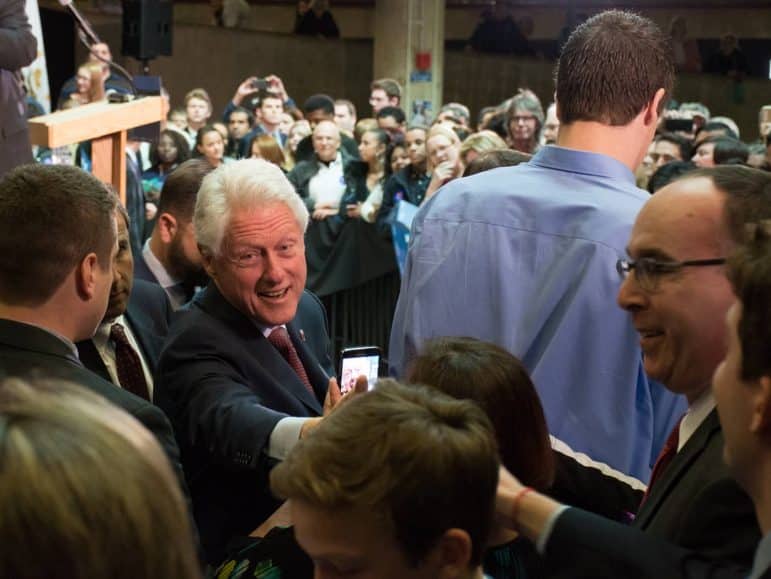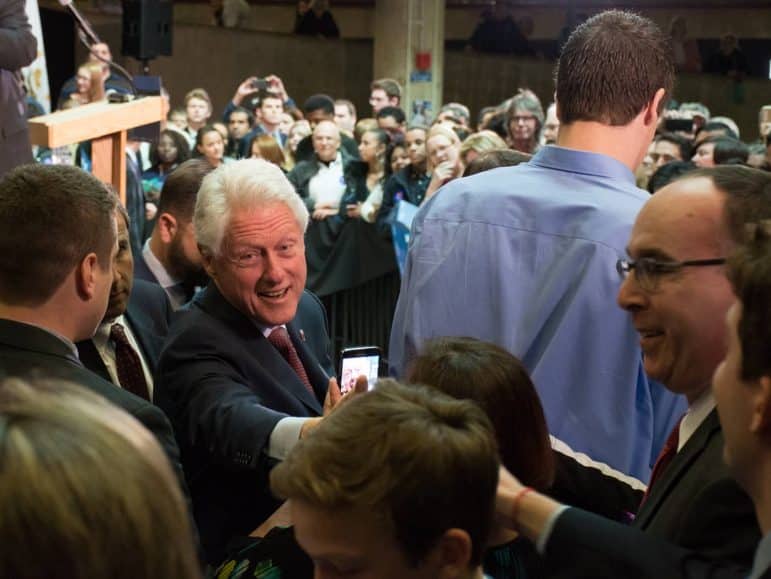 Warwick, R.I. — Former President Bill Clinton visited CCRI's Knight Campus Thursday to stump for his wife, former Secretary of State and Democratic candidate Hillary Clinton, outlining her approach to fixing the country's economy, helping small businesses and promoting clean energy.
"Let's give the man from Hope, Arkansas, a warm welcome from the family of the state whose motto his hope, ladies and gentlemen, President Bill Clinton," said Gov. Gina Raimondo in her introduction.
Clinton's speech also touched briefly on immigration.
"Rhode Island has a lot of immigrants now. I think immigration reform is important," Clinton said, referencing Republican presidential primary candidate Donald Trump's stated intent to send illegal immigrants home and build a border wall across the U.S.-Mexico border.
"First of all, it is morally wrong. It is economically dumb," Clinton said, receiving applause and cheers from the crowd.
"Our youth and diversity is our meal ticket to the future, and we need to put these families together and keep them together," referencing the illegal immigrant status that  sometimes threatens to split up members of a family who are not legal U.S. citizens through deportation.