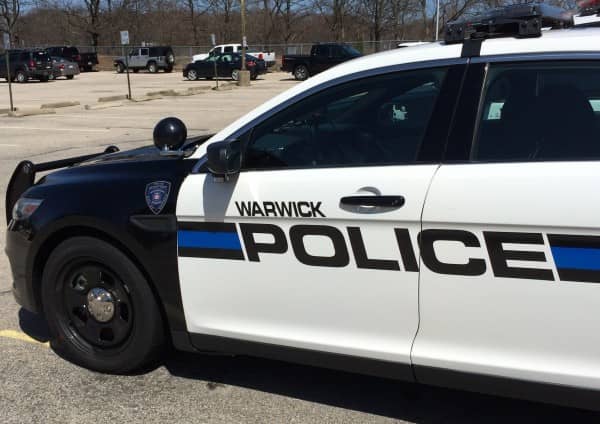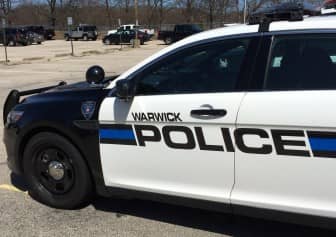 WARWICK, RI —Sean Crump, 48, of 41 Blackmore East Greenwich, wasn't asleep at the wheel of the black 2017 Ford Fusion sedan as reported July 2 at 8:08 p.m., but he was stopped in the middle of Spencer Hill Court with a 12-pack of Bud Light riding shotgun and one open can in the center console.
Officer James Wenneman, who observed the open 12-pack and the open Bud Light upon identifying the driver, also reported a strong smell of alcohol coming from the car, that his speech was slurred, and his eyes bloodshot, watery and glassy, according to a police report.
Wenneman asked Crump to turn off the car, which he did. The officer asked him what time it was, to which Crump said he had no idea, and what day it was, to which Crump said it was Tuesday (it was Monday). Wenneman asked him to step from the car, which he did, using the door frame to steady himself. When Wenneman expressed concern about how much he'd had to drink, Crump said he hadn't had much.
Wenneman invited him to a series of field sobriety tests to check that statement out, and Crump agreed. The test results were not illustrative of his claim. Wenneman noted a lack of smooth pursuit in his vision, and involuntary eye movements, he was unable to walk a straight line touching heel to toe, and swayed precariously during the one-leg-stand, nearly falling over, according to the report.
After the tests, Wenneman arrested Crump on suspicion of driving under the influence of alcohol, and transported him to Warwick Police Headquarters, where he refused to submit to a breath alcohol test. Wenneman charged him with DUI, first offense, blood alcohol unknown, and was cited for refusing to submit the the breath test.
A sober adult was called to the station to take custody of Crump.
A witness told officers in a statement that she had seen Crump drive into her neighborhood cul-de-sac, drive in circles around it a few times, then stop a few hundred yards from her parents' house, where it stayed for half an hour before neighbors called police to report it.
Crump said he had not had