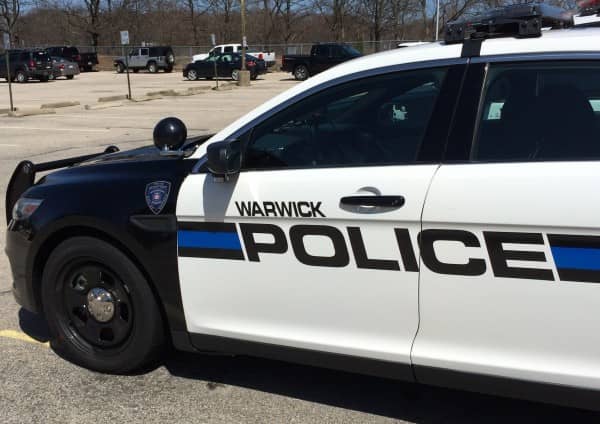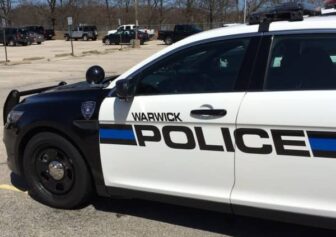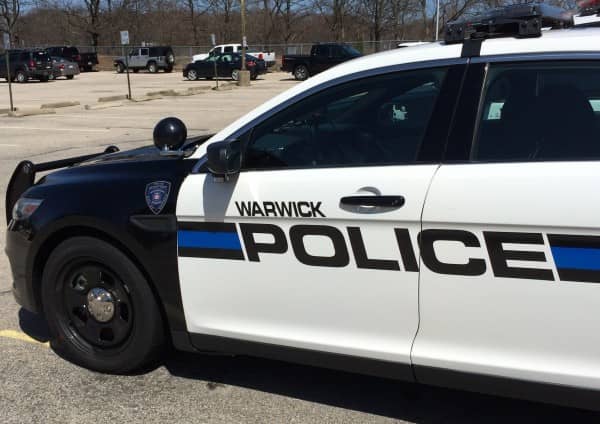 WARWICK, RI — Officer Keara Enos stopped a speeding, swerving white 2020 Toyota Highlander near 2225 Post Road at 12:45 a.m. Aug. 28, arresting the driver on a DUI charge.
Enos spotted the SUV while stationed on Post Road near Chelo's Restaurant, noting its apparent high speed and that its tires crossed over the center line into oncoming northbound traffic, and followed, according to her report. Enos continued to follow the SUV, which continued to swerve and speed down Post Road. Due to the erratic operation and speed, Enos wrote, she did not follow it long enough to estimate the speed before pulling over the driver.
When she did, the driver did not immediately stop, and had to be prompted repeatedly by an air horn and Enos' cruiser's lights to stop. Once stopped, Enos approached the driver's side window of the SUV to speak with the driver, identified as Kevin Alan Ferguson, 62, of 241 Douglas Pike, Smithfield, RI.
The driver, however, took several moments to recognize she was there. When Enos knocked on his window, she watched the driver struggle to figure out how to roll his window down. Ferguson eventually opened his driver's side door instead, then greeted Enos, saying "How ya doin,' sir?" according to the report.
When asked to roll down his windows, the man locked his car doors instead. Enos could see his eyes were bloodshot and glossy, his speech slurred, and that he smelled strongly of alcohol. When asked, Ferguson told Enos he had drank " a couple of drinks," according to the report.
When asked to step out of his SUV for sobriety tests, Ferguson leaned against the side of the vehicle for balance and used his arm to catch himself from falling. Enos had to catch him to prevent him from falling over. Enos and officer Michael Maccarone held Ferguson upright while interviewing him, moving to keep him from falling over numerous times, according to the report. Ferguson said he'd been coming from the Rocky Point Pub, according to the report.
Ferguson had to be guided to a straight stretch of road to perform sobriety tests, and Enos prevented him from falling several times. During the vision test, Ferguson fell over into Enos's arms, and said, "I love you," and Enos ended that test out of fear for Ferguson's safety.
Ferbuson fell over immediately after starting the walk and turn test, and the tests were ended due to safety concerns.
At Warwick Police Headquarters, Enos charged Ferguson with DUI, blood alcohol content unknown, and cited him for refusing a breath test of his blood alcohol levels. At the station, Ferguson had to have the blood alcohol breath test explained to him numerous times as well as how to make a phone call. When refusing to submit to a breath test, Ferguson grabbed Enos's finger instead of a pen when she pointed to the pen with her finger.
While policy dictates that anyone with a blood alcohol content of .300 be taken to Kent Hospital, Enos decided to make that trip despite not having consent to take that sample. Enos transported him to Kent Hospital for detox treatment.
Enos later charged Ferguson with DUI, blood alcohol content unknown, and cited him for refusing the chemical test of his blood alcohol. He was released from police custody while at Kent Hospital.