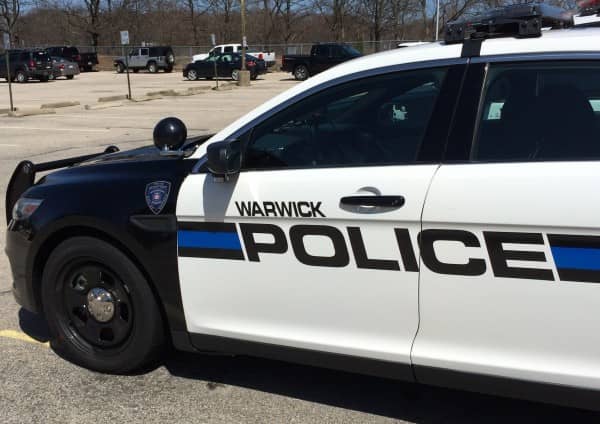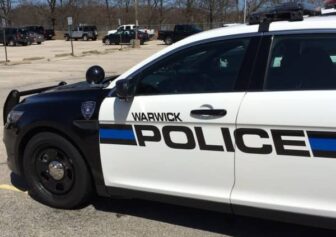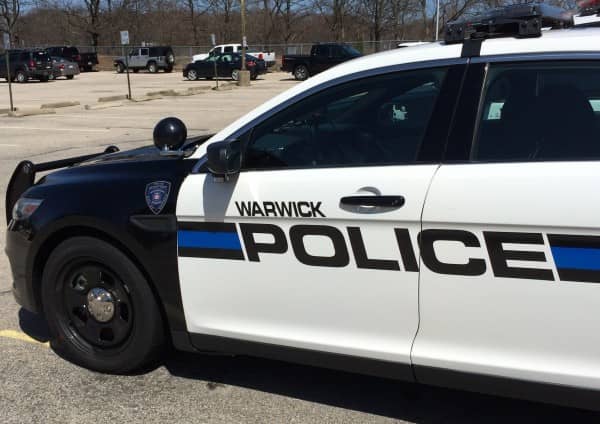 WARWICK, RI — Officer Charles Walker was on Elmwood Avenue near Third Avenue Sept. 3 at 6:21 a.m. when a white Nissan Maxima drove past him, speeding, its driver looking at a phone, with plates registered to a Ford.
Walker stopped the car, finding fentanyl, meth, and diazepam (Valium) on the driver, identified as Andrew Gould, 48, of 14 Middle St., West Warwick, and arrested him, then transported him to Warwick Police Headquarters, 99 Veterans Memorial Drive, Walker reported.
During the stop, Gould told Walker his plates didn't match because his son had just bought the Nissan and hadn't gotten plates for it yet. He produced a bill of sale to that effect, according to Walker's report. During a background check, Walker learned Gould was driving with a suspended license, and that this would be his third offense.
A search of Gould turned up an unlabeled pill bottle, which Gould said contained crushed Vicodin with a straw used to snort it. Walker found two bags with white powder and a straw. Further search turned up one pill of Adderall, and seven yellow pills identified as Diazepam, 5 mg.
At Warwick Police Headquarters, Walker charged Gould with possession of a controlled substance, 10 grams or less, driving on a suspended license, third offense.
The white powder was tested and found to contain a trace of fenanyl. He  was released with a summons to answer the charges in Third District Court on Sept. 27.