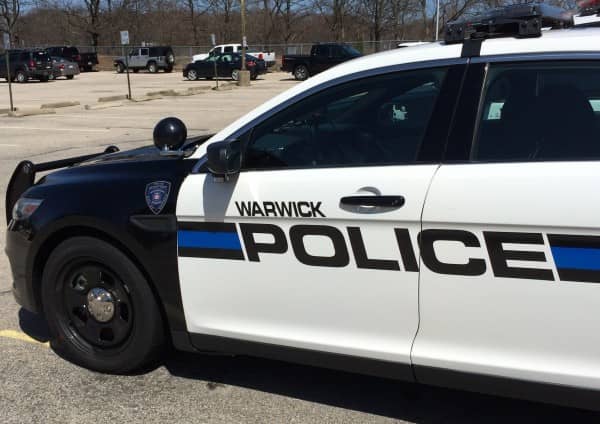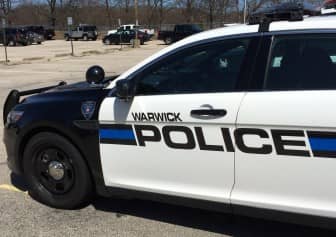 Warwick, RI – Officer Walter Larson was driving on Bald Hill road July 20 at 1:47 am. when he spotted a black Dodge Durango headed north doing 55 mph in a 35 mph zone, followed as it accelerated and swerved, stopping and arresting the driver for DUI.
Larson noted in his report that the Durango accelerated to about 75 mph as he tailed it while the driver headed toward the East Avenue intersection. The driver stopped at a red light, and Larson pulled up behind with his windows open. The music from the Durango was so loud he could hear each word, according to the officer's report.
Larson turned on his lights and siren to pull the driver over, but the motorist continued without stopping, at times pulling far ahead of the officer. Eventually, the SUV pulled into the Sears parking lot and stopped.
Larson spoke with the driver, identified as James McKenna, 44 of 19 Hemlock St., Narragansett, and asked for his license, registration and proof of insurance. McKenna said he didn't have any of those documents, according to the report. He eventually produced his license.
Larson noted in his report that the man had slurred speech, bloodshot eyes, and a flushed face. The officer reported the odor of alcohol was strong inside the SUV. The officer asked McKenna how much he'd to drink that evening, to which the man replied, "Too much."
Larson asked McKenna to get out of the vehicle, but the man stumbled as he got out of the Durango, nearly falling backwards. He held his arms out to the officer and said, "Let's go."
Larson ran the vehicle's information through his computer system, learning it was not registered. He returned to the Durango to find McKenna leaning against the vehicle's back window with his face and hand. When he stood to talk with the officer, he left face and hand prints on the glass, according to the report.
Larson arrested McKenna, transporting him to Warwick Police Headquarters at 99 Veterans Memorial Drive, where he refused to submit to a breath test. He was charged with driving under the influence of alcohol, 1st offense, blood alcohol unknown.
McKenna was also cited for speeding, operating an unregistered vehicle, misuse of registration, lane violations and failing to use a turn signal.