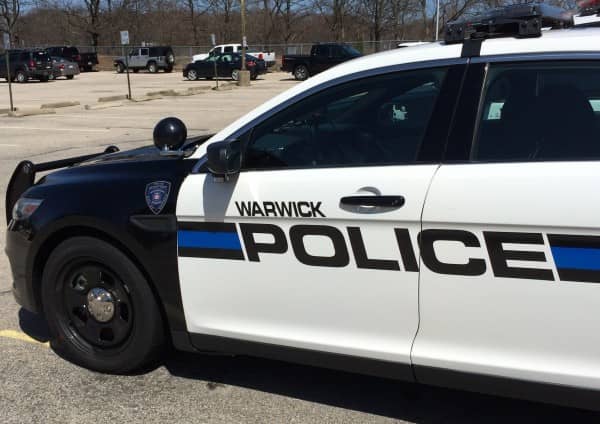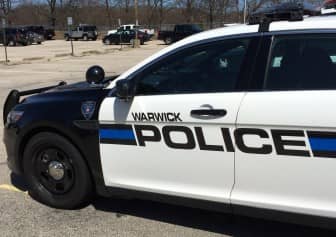 WARWICK, RI — Officer Aaron Kay was posted at the parking lot at Gregg's Restaurant on Post Road Sept. 21 at 1:12 a.m. when he saw a Green 2000 BMW passed heading north traveling 52 mph in the 35 mph zone, pulled it over and arrested the driver on a dUI charge.
Kay followed the BMW as it followed the car in front of it closely, then dramatically braked to avoid hitting it. The driver of the BMW followed the lead car as it turned suddenly, without a signal, onto Bucklin Avenue,  traveling in the middle of the road and and continuing through a stop sign without pausing, according to the officer's report.
Kay pulled the BMW over on Puritan Drive, and identified the driver as Aaron J. Dube, 29, of 19 Hopkins St., Lincoln. Kay noted a strong odor of alcohol coming from inside the car, according to the report. Kay noticed the alcohol odor was coming from the driver's breath as Dube told him he had his license and registration.
Dube picked up his phone and began shuffling through the apps, pulling up a Progressive account and clumsily handed it to the officer his proof of insurance, nearly dropping it, according to the report. Kay noted Dube also had bloodshot eyes. Kay told him he hadn't asked for his insurance information just yet, and Dube took out his license and registration with difficulty.
Kay asked Dube to perform a series of sobriety tests, which he did, exhibiting a lack of smooth pursuit in his vision, failed to walk a straight line during the walk and turn test, and was unable to balance on one foot.
Dube registered a .178 blood alcohol on a portable breath test, and Kay arrested him on suspicion of driving under the influence of alcohol.
Kay transported Dube to Warwick Police Headquarters at 99 Veterans Memorial Drive, where he registered a .155 and .141 blood alcohol content. Kay charged Dube with DUI, blood alcohol .15 or greater. He was also cited for speeding, and for lane violations, following too close, and running a stop sign.
Dube was released to a sober adult, and is scheduled to be arraigned in Third District Court today.