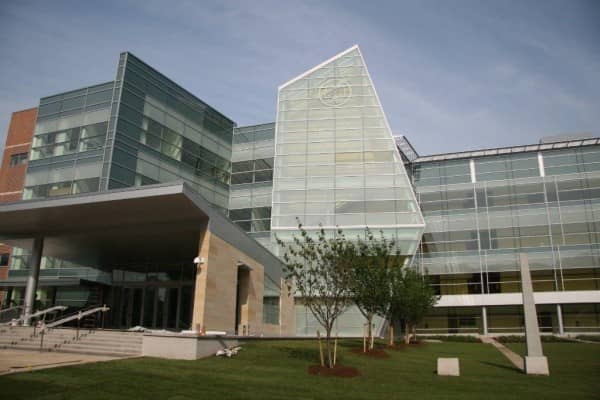 WARWICK, RI — Anthony Sinapi, lawyer and advocate for parents contesting Warwick Public Schools' special education plans for their children, has filed an Open Meeting Act lawsuit in Superior Court against the Warwick School Committee contesting the body has skirted the law by holding the Elementary Consolidation Committee (ECC) in closed session, and by failing to post agendas for or keep minutes of those meetings.
The lawsuit, filed on his behalf (Sinapi is not yet licensed to practice in RI) by the Law Office of Michael J. Carlin, names former School Committee member Jennifer Ahern, current members Chair Bethany Furtado, Vice Chair Eugene Nadeau, Terri Medieros and Superintendent Phil Thornton as the individual plaintiffs, along with the School Committee itself.
School Committee member Karen Bachus, who is referenced in the lawsuit as objecting to some of the alleged violations, is not named as a defendant in the suit. According to the lawsuit, Bachus noted the ECC meeting's legality was in question, and moved to table that body's recommendation, the Presentation on Elementary Consolidation. Bachus was overruled, however.
Bachus protested and attempted to table the presentation again on Oct. 25 and was overruled a second time, according to the suit.
Wednesday night, Bachus said the meetings were not the only times she's objected to Open Meeting Act violations.
"Certainly, I have been vocal about Open Meetings violations. I have walked out of situations," she felt were in violation of the law, she said.
Furtado and Nadeau could not be immediately reached for comment.
The suit alleges that the Warwick Consolidation Committee consistently does not post its meeting agendas at the principal office of the Warwick School Department or in the building in which its meetings are held, nor are they posted electronically or with the RI Secretary of State, and that the Consolidation Committee and ECC are illegally held in closed session.
The Consolidation Committee is co-chaired by Furtado and and Lynn Dambruch. Also serving on the committee are: Philip Thornton, Anthony Ferrucci, Katherine Duncanson, Sheryl Rabbitt, Robert Littlefield, Steven Gothberg, Jennifer Connolly, Douglas Alexander, Dianne Silvia, Denise Bilodeau, Sara Monaco, Steven O'Haire, Anne Siesel ,Ryan Mullen. Kathleen Desrosiers and Nancy Sinotte.
The ECC is chaired by Dambruch. Also serving on that committee are: Sara Monaco – Director of Curriculum, Instruction and Assessment; Denise Bilodeau – Technology Applications Coordinator; Gary McCoombs – Principal; Gloria Fairbanks – Community Member; Jennifer Connolly – Director of Special Services; Joseph Coffey – Principal;  Kevin Oliver – Maintenance; Mary Townsend – President of WISE Union and Teacher Assistant; Ryan Mullen – Coordinator of Teaching and Learning; Stephanie Van Patten – Parent; Stephen O'Haire – Transportation Manager; Steven Gothberg – Director of Maintenance; Virginia Bolano – Principal; Jessica Hammond – Coordinator of the Early Childhood Center.
According to
the RI Open Meetings Act
, subcommittee meetings are public meetings and subject to the constraints of all public meetings under the law.
The suit seeks a declaration that the School Committee violated the Open Meeting Act through the ECC, civil penalties for each defendant, and attorney's fees. OML Complaint School Committee