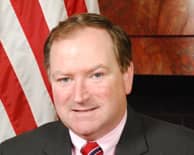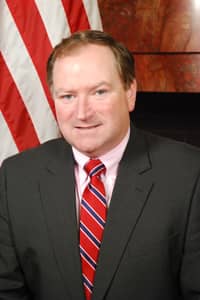 Editor's note: The following information was provided by the the Legislative Press and Public Information Bureau.
STATE HOUSE — As part of its continuing efforts at justice reinvestment, the Rhode Island Senate today passed several bills introduced by Sen. Michael J. McCaffrey (D-Dist. 29, Warwick) that would overhaul Rhode Island's parole  system.
The legislation is the culmination of months of work by Gov. Gina Raimondo's Justice Reinvestment Working Group, which she created by executive order in July 2015. The group undertook an exhaustive study of the state's criminal justice system using a "justice reinvestment" approach, designed to identify new ways to relieve pressures on the correctional system and increase public safety
In her address to the Senate on the opening day of session, president of the Senate M. Teresa Paiva Weed (D-Dist. 13, Newport, Jamestown) listed justice reinvestment among the chamber's priorities for the 2017 session.
"Justice reinvestment saves money through lower incarceration rates, makes communities safer by making offenders less likely to reoffend, and has the potential to transform lives of individuals who need treatment, not incarceration," she said in her initial address to the chamber.
Rhode Island first employed the justice reinvestment approach in 2008. Since that time, the incarcerated population declined 17 percent by 2014.
"Building on these efforts, we began to focus our attention on other parts of the state's criminal justice system, particularly probation," explained Senator McCaffrey, chairman of the Senate Judiciary Committee. "Rhode Island had the third-highest probation rate in the country in 2013, yet only about 8 percent of the public safety budget goes to parole and probation. The package of bills being offered for consideration today addresses many of the challenges facing our criminal justice system."
The legislation approved by the Senate comprises the following bills:
The measures now head to the House of Representatives for consideration, where similar legislation is being heard in the house Judiciary Committee.