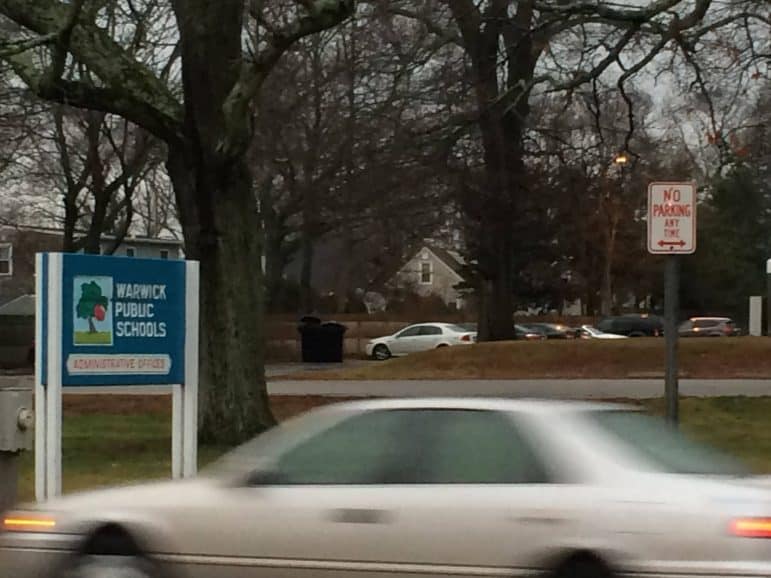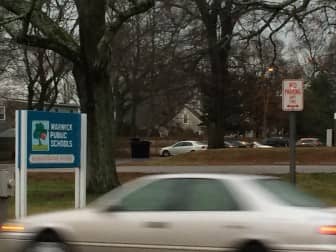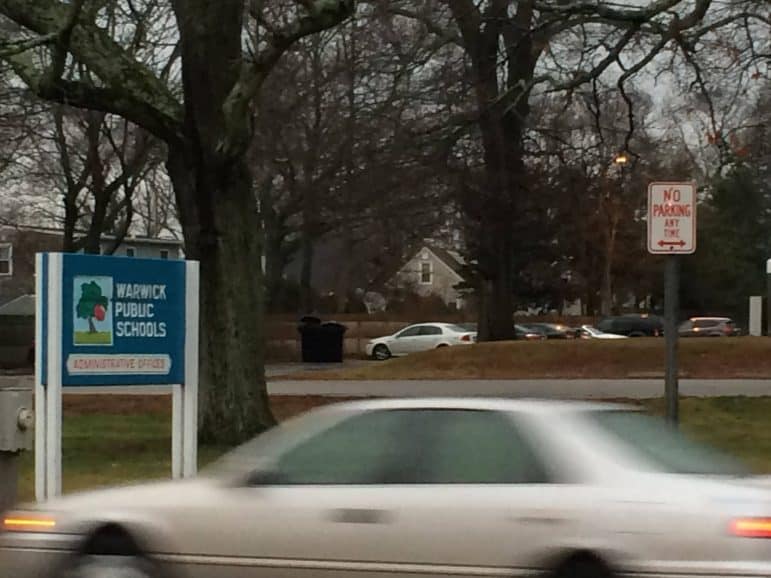 WARWICK, R.I. — A day after 100 students demanded independent review of Warwick Public Schools' special education practices, Councilman Ed Ladouceur was waiting on the RI Department of Education (RIDE)'s inquiry, noting a subpoena and/or depositions could be used if needed.
On social media, the young activists have drawn praise for their organization and dedication, as well as criticism for holding the protest during school hours. The praise was not limited to electronic media.
"I commend them for their tenacity and their courage," Ladouceur said, though he said he couldn't condone their timing. "You have to give them the credit that they deserve, to take a stand for their fellow students."
Word of the protest also drew the praise of Pam Wright, who, with her husband Pete Wright, built Wrightslaw.com, a website focused on national special education law and advocacy.
"I was struck by the leadership of Zach Colon, the student who organized the walkout, the reasons for the walkout, the organization of the walkout, and the request for an independent investigation of the school district's special ed system," Wright said.
A few people criticized the walk-out, calling it unsafe. The students remained on the sidewalk during their protest, with a police cruiser posted nearby. Officers did not exit their vehicle during the peaceful protest.
A few commenters suggested the students should face suspension for the protest. Colon said a male administrator had contacted his mother to tell him he would face a Friday detention, along with the other protestors.
Ladouceur said he also wants an investigation, not what he said the RI Department of Education has referred to as a "review," similar to what they did in 2013. Rather, Ladouceur said, he expects interviews with students, teachers, and administrators.
"I'm not asking for a review. I'm asking for a full, in-depth investigation," Ladouceur said.
The councilman said he had scheduled a meeting about an investigation with RIDE representatives, for Dec. 22, but they cancelled.
Now that the City Council has authorized an independent investigation and a RIDE investigation, Ladouceur said he wouldn't let the issue linger long.
"I'm only going to be willing to sit here and wait for a short period of time," he said.
If he's pushed, Ladouceur said the City Council is empowered to subpoena the School Committee as they did for the Ragosta Report, or to depose members of the School Department.
When reached by email seeking details on how the IEP and 504 plans are being handled,  Superintendent Phil Thornton said, "Staffing was completed to meet needs of student IEPs." Thornton said programming is similar to other school districts.
Anthony Sinapi, of Sinapi Law Associates, a law firm that handles similar cases, including his own, is putting together a group of parents with claims against Warwick School Department with the help of multiple special education attorneys, including one at his firm. He is also a member of the Warwick Community Outreach Educational Committee.
"The reason why other districts utilizing some of these new policies and procedures are in a different boat is because the combination of far different circumstances allow them to provide the educational support necessary to students without necessarily needing an IEP. Thus less IEPs needed overall," Sinapi said.
"By far different circumstances, I mean proper classrooms, curriculum, materials, staffing, etc," he said.
Sinapi said the School Committee needs to become more fiscally and strategically responsible.
"For instance, the School Committee bemoans our districts literacy rates. But then cuts the early reading intervention program that has been helping prevent those rates from being worse. And why did they do that? Because they said the money would be better spent on intervention programs after elementary school.
"The problem with that is it fails to take into account that the intervention matters far more at the early grades. By not intervening early on, you make it more likely a student falls behind to the point where they either start needing special education services that they wouldn't have otherwise needed, or they fall so far behind that they have to stay back," Sinapi said.
Sinapi said Thornton can start on a fix for the situation by, "Being a mediator, a peacemaker, and a friend to both sides. Currently he appears to be more interested in instigating and provoking conflicts rather than resolving them, and I honestly can not fathom why."