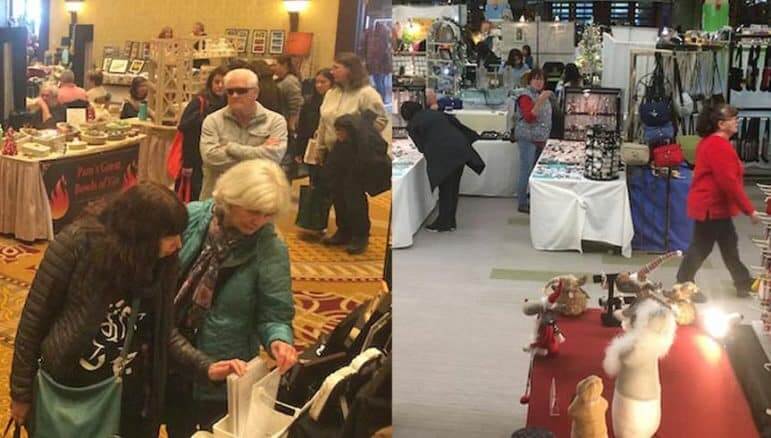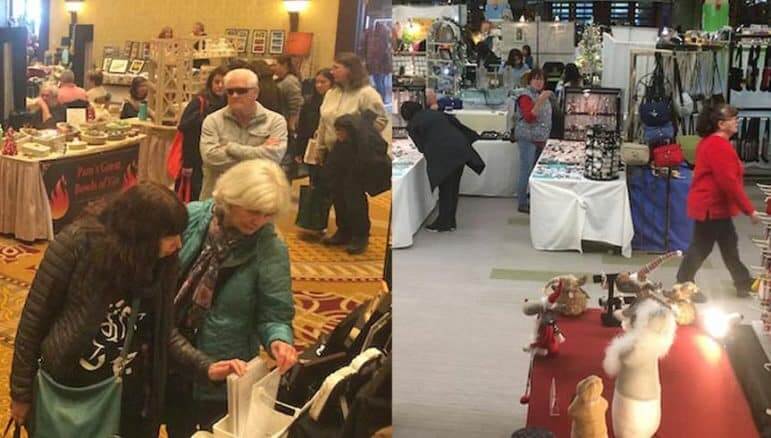 WARWICK, RI — Small Business Saturday Nov. 27 draws thousands to Shop RI at Crowne Plaza Warwick and Ocean State Artisans at CCRI, places many entrepreneurs report their best sales day of the year, a boon the merchants hope will brighten a dim year for business.
After the COVID-19 pandemic forced many group events virtual last year, both shows are back in-person, with hundreds of businesses and wares ranging the gamut crafts, food and services.
The Warwick-based Central RI Chamber of Commerce encourages people to shop small to make a big impact in the community.  
"The Central Rhode Island Chamber is a proud supporter of Small Business Weekend, dedicated to supporting small independently-owned businesses on one of the busiest shopping weekends of the year. This year's Small Business Weekend is Thursday, Nov 25 – Cyber Monday, Nov 29.   
Here are some Warwick events showcasing locally owned small businesses:
Small Business Saturday, Nov. 27: ShopRI, Crowne Plaza 9 a.m. – 4 p.m.
At ShopRI this Saturday, organizer Sue Babin is busy organizing the show's fifth and biggest year, with 150 vendors spanning the entire first floor of the Warwick Crowne Plaza at  801 Greenwich Ave., in Warwick. 
"This is the place to go this weekend," Babin said, "You will not go away without someting."
Babin noted many small businesses in the state have been struggling through the pandemic, many of them too small to qualify for the federal aid programs that helped some larger businesses stay afloat.
Ocean State Artisans craft fair Nov. 26 – 28
Placing themselves astride both Black Friday and Small Business Saturday,  the Ocean State Artisans host their annual three-day craft fair Friday – Sunday just a short drive west from Crowne Plaza at 1276 Bald Hill Road. In past years, the fair has been held at CCRI.
About 100 local crafters will meet at the fair's new Summit Square location, with more space and an extra day tacked onto the festivities.
Admission to the event is $3, but you can save $1 by bringing a canned/non-perishable food item, benefiting the Rhode Island Community Food Bank.  All ticket proceeds go to local RI Charities.