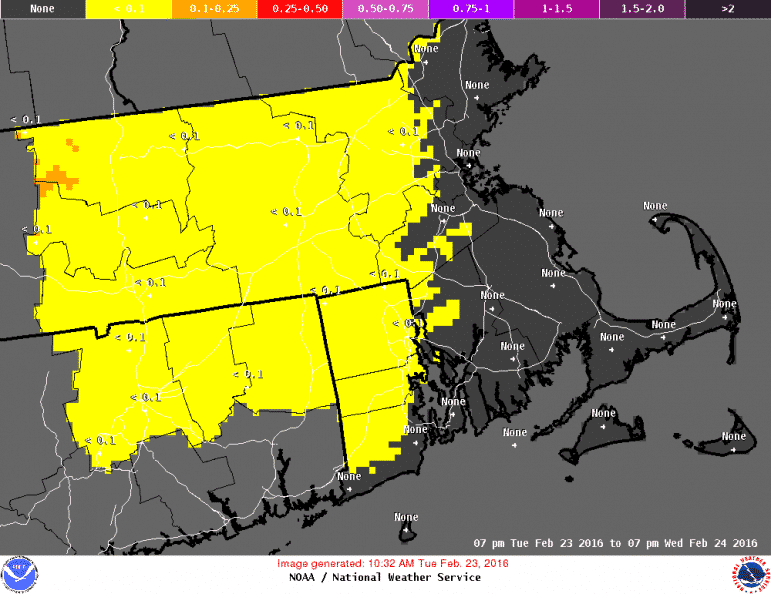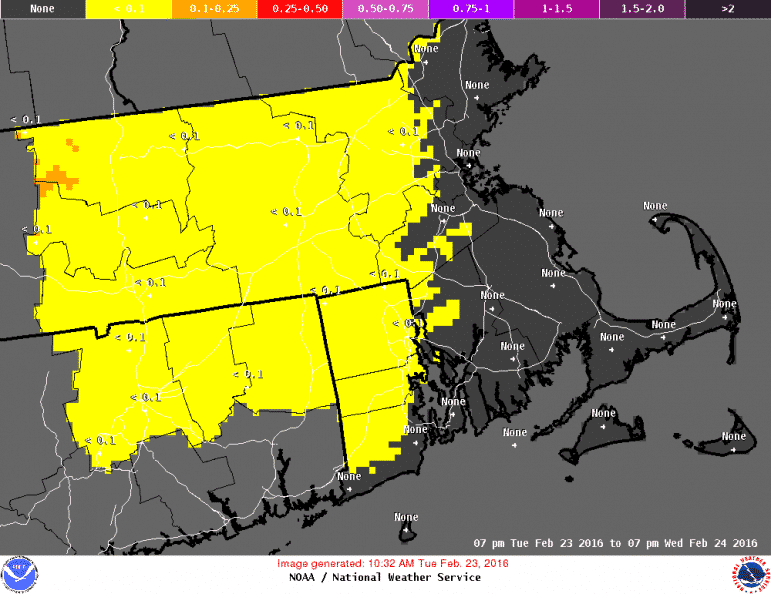 Warwick, RI — The National Weather Service has issued a winter weather advisory for the area starting at 4 p.m. this afternoon, when sleet and freezing rain are expected to make getting home from work today a hazardous affair.
The weather service reports snow is expected to spread throughout the region starting at 4 p.m. then last through 7 p.m., with accumulations of about 1-2 inches, mixing with freezing rain before turning to all freezing rain at about midnight. The freezing rain is then expected to last through the early morning hours, ending at about 6 a.m. Wednesday.
The conditions will make vehicle travel treacherous during the Tuesday afternoon commute home for many motorists, particularly if the areas in question haven't yet been treated by road crews, or if they are along overpasses or bridges, where road surfaces become colder,faster.