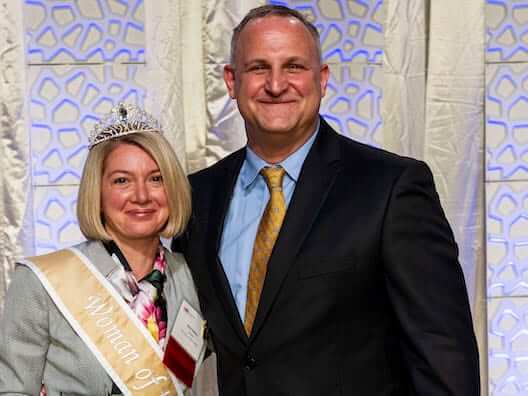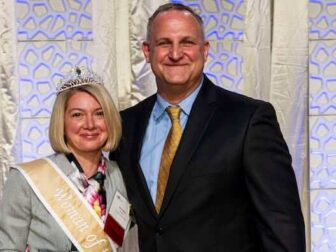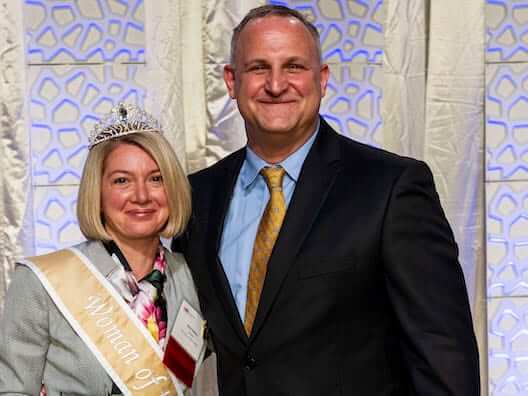 LINCOLN – The RI Hospitality Association (RIHA) recently recognized Ellen Slattery of Warwick, owner of Gracie's in Providence, as one of two "Women of the Year" at the 30th Annual Stars of the Industry Awards Ceremony at Twin River Casino Hotel Event Center.
"Ellen Slattery is known as a fearless leader, a pioneer in hospitality, and a philanthropist," said Dale J. Venturini, President and CEO of RIHA. "Even with two incredibly busy eateries, she still makes time every quarter to meet with each employee and make sure everyone is on the same page. Inspirational and motivational, she is one of the top female restaurateurs in our state."
Slattery grew up cooking in her family kitchen in New Jersey, part of a family that loved to cook and entertain. From these roots, she developed a passion for feeding people, according to the award announcement from the the RI Hospitality Association.
As a teenager, she landed a job in a cabana as a short-order cook, starting her career in the culinary arts. She went on to study at Northeastern University in Boston, majoring in psychology before pursuing her passion. She carried this passion to culinary school at Johnson & Wales University.
Slattery opened Gracie's on New Year's Eve in 1998. At Gracie's, she is known for building a team that is excited about culinary artistry, wowing guests, and championing locally sourced food. Most nights, she can be found working the line, chatting with guests, or encouraging her staff to "wish it, dream it, do it."
In 2012, she opened Ellie's as an extension of the bread program at Gracie's. With Ellie's, Ellen and her team strive each day to stand out in the community as a loyal, soulful, nourishing neighborhood eatery.