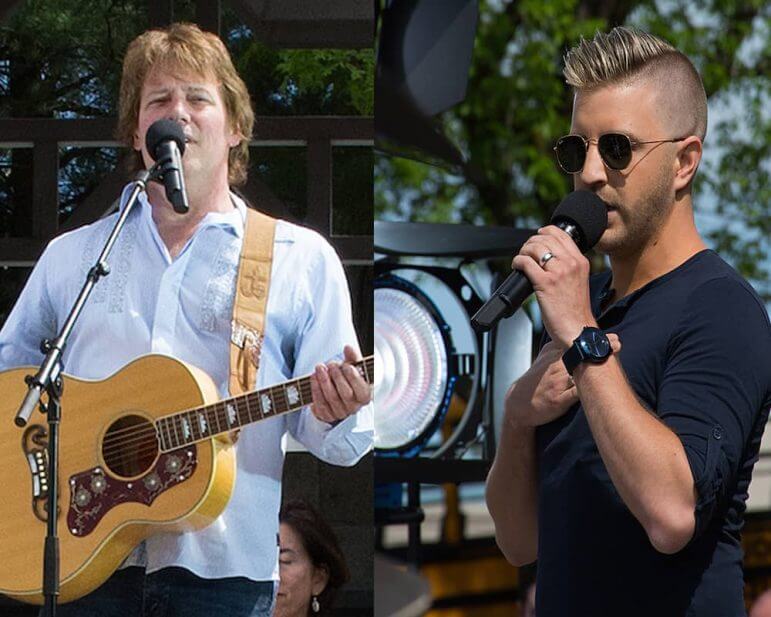 West Warwick, R.I. — Singer/songwriter Joe Silva had been a regular performer at the Station Nightclub, so when he learned of the terrible toll of lives the 2003 fire claimed in the television news coverage of the tragedy, he was struck by the number of familiar faces among the crowd, and moved to create a tribute, which he shared during the dedication of the Station Memorial Park Sunday.
The song he wrote, "97 Angels," was named for the number of lives lost at the time he wrote the song, unaware that another three people would lose their lives as a result of the fire.
"Please know that I sing this for all 100 angels," Silva said.
Silva's band, The Threats, had performed often at the Station, including once sharing a show with Quiet Riot. In 2003, he recognized a lot of the victims of the fire.
"People I recognized from the audience," Silva said, "I just started writing the song."
The piece has since become a staple during remembrances of the victims.
Surprise guest sings for memorial dedication audience
The final performance of the dedication ceremony Sunday was a surprise guest hinted at in the start of the afternoon, Billy Gilman, former child country singing star since grown and now focused on pop music.
Gilman recalled he was recording in Nashville when the Station Fire happened.
The crowd's patience was well rewarded with an uplifting performance of the Rhode Island-raised singing star's song, "There's a hero," in honor of the people who perished in the Station Fire, the first responders and medical personnel who helped the victims, and the volunteers who helped them and their families.