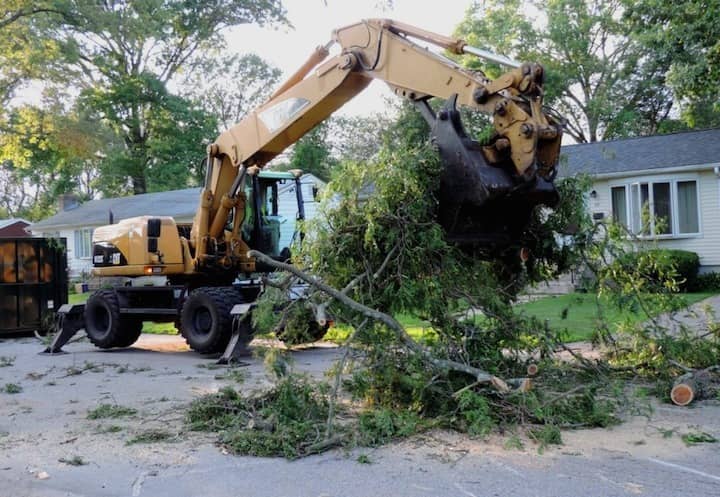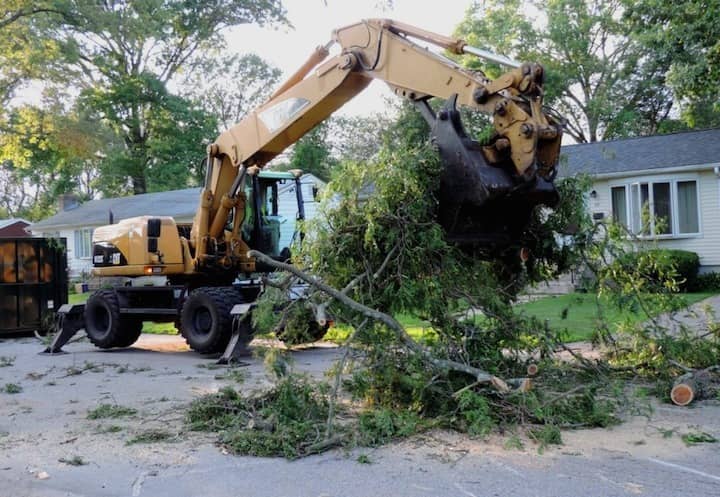 Warwick, RI – The Warwick Fire Department received 149 service calls from 5:30 a.m. till noon the day of the Aug. 4 "macro-burst" storm  – more than quadruple the usual volume, representing an as-yet unknown amount of damage Rep. Patricia A. Serpa (D-Dist 27, West Warwick, Coventry, Warwick) hopes to help residents manage.
So far, said Warwick Fire Chief Edmund Armstrong, the city has handed out about 700 damage assessment forms. The completed forms will help the city and the state make a case for disaster relief, according to an announcement from the Mayor's office last week.
About 200 have also signed up for the department's Code Red emergency alert messaging service, Armstrong said.
At the RI Emergency Management Agency, Alex Ambrosius of the RIEMA's external affairs office says there is no preliminary estimate on the damage statewide or in Warwick as of yet. However, he said, that damage estimate is expected sometime within the next few weeks.
Meanwhile, Rep. Patricia A. Serpa (D-Dist 27, West Warwick, Coventry, Warwick) has announced she'll pre-file two bills for the next General Assembly Session, one granting $500 tax credits to storm victims, and another creating $5,000 interest-free disaster recovery loan for businesses.
"Many constituents reported to me that their homeowner's insurance covered only $500 of the $1,500, $2,500 and $3,000 costs they were quoted to have a fallen tree removed from their property," said Serpa of the need for a tax credit. "Others reported that their insurance didn't cover any of the costs at all. Damage to fences, swimming pools or sheds is not covered in some cases. Some reported suspected price gouging and feel as though unscrupulous home repair companies are taking advantage of them."
The loan, whose application and approval would be administered by CommerceRI, would be payable back to the state over a five-year period.
"As chairwoman of the House Committee on Small Business, I recognize the unexpected hardship that this storm has caused," said Representative Serpa. "Restaurants that were trying to recover some of their losses as the result of a harsh winter, lost their electricity for days and had to throw away food. Golf courses in the area will spend tens of thousands of dollars removing fallen trees. Many individuals and businesses that need trees removed are on a long waiting list because of the storm's severity. It is imperative that the state do something to ease the burden."