Warwick, RI – A year after the $29.9 million Apponaug Circulator Project broke ground, some business owners say construction-generated traffic is harming their livelihoods as the Mayor's office and one State Representative look for solutions.
"It's terrible," said Salon X owner Debbie Bedrosian of the construction's effect on access to her business at 3087 Post Road, "I'm at the breaking point right now."
At RI Tire & Service, traffic congestion and road work blocking Jeff Roy's business at 3126 Post Road is also taking a toll. Roy said his business is down 48 percent in the last 28 days.
At Karl's East Coast Speed, 3145 Post Road, owner Karl Volk was eyeing a telephone pole in the center of what's now the main access to his business with a critical eye.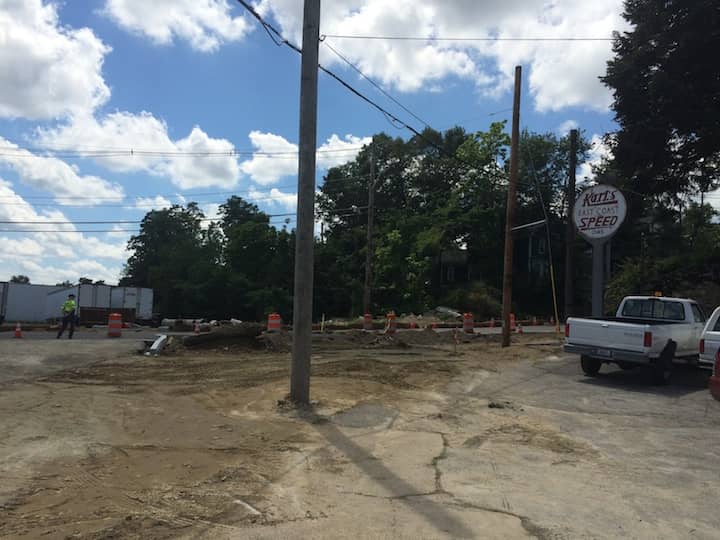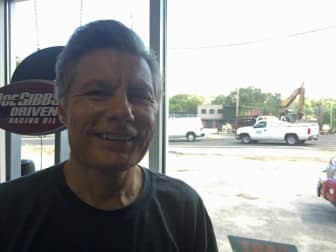 Construction crews had just installed the new curbing along his property Wednesday morning, creating a new entrance that forces incoming vehicles to skirt a telephone pole construction crews hadn't yet removed.
"Today's the worst day we've had," dealing with construction, said Volk, who's been in business at the location since 1986.
One thing that would be very helpful, Volk said, would be better communication from RIDOT about construction on a day-to-day basis.
"So we can be prepared for it," Volk said.
Manager Bob Burke at Roger Williams Auto Sales at 3126 Post Road said business has been harmed by the construction, but, "…we're keeping our head above water."
Burke said access to the dealership is difficult due to the construction, particularly on days when side street detours are blocked at the same time the main road is blocked. Burke said getting an accurate daily update from the RIDOT about what they're doing would be helpful.
"It wouldn't hurt to know what they're doing and what to expect," Burke said.
At Mayor Avedisian's office, Chief of Staff Bruce Keiser said he'd act on the idea.
Keiser said he'd reach out to the RIDOT to talk about the project's daily work schedules, and how well they could be predicted and communicated to local businesses.
Keiser also said business owners should reach out to the mayor's office with future concerns about the construction at 401-738-2000 xt 6200.
Relief can't come fast enough for Roy.
"They're just killing us," said Roy. The people on the construction crews are courteous and easy to work with, he said, but road work blocking customer access to his business is proving too much.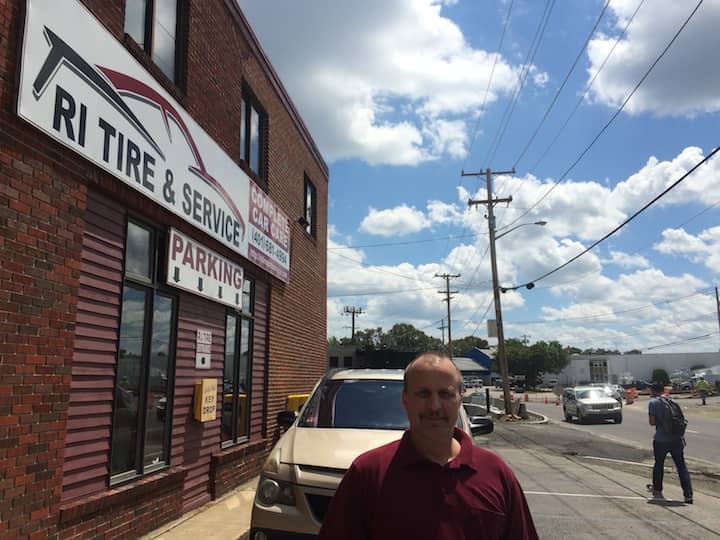 "It's one thing people avoiding this place like the plague. I get that," Roy said, but when customers do choose to drive to his business, they often have a hard time getting to his shop.
Roy said he's begun offering a pick-up and delivery service to his customers to get around the traffic hassles. Also, he said, he's hand-washing and vacuuming every customer's car.
"Stick with me," Roy said to customers.
State Rep. Dave Bennett (D – Dist. 20, Warwick) said he hopes to find some resources to aid businesses affected by the Apponaug project.
One such measure was in the works during the last legislative session, he said. Senate Bill S0117, would create a Road Construction Business Economic Hardship Relief Fund. The fund would be created using 10 percent of a project's budget.
The bill was introduced by Sens. Frank A. Ciccone, III (D – Dist. 7, Providence, North Providence) Walter S. Felag, Jr. (D – District 10, Bristol, Tiverton, Warren), William J. Conley, Jr. (Democrat – District 18, East Providence, Pawtucket) and William A. Walaska (D – District 30, Warwick).
Unfortunately, Bennett said, the bill wasn't voted on before the end of the most recent legislative session.
The 2014 session ended abruptly June 25 with many items undecided. According to Legiscan.com, Senate Bill S0117 remained at the Senate Finance Committee with no further action.
Bennett said there's a slight chance a fall General Assembly session will be called, but he was skeptical of getting attention for the bill in light of the Pawsox Stadium debate. Failing that, the bill likely won't get a vote until the next legislative session, probably too late for some Apponaug businesses, he said.
Bennett said he's still looking for resources to aid Apponaug businesses.
The RIDOT could not be reached for comment.
Warwick Post Apponaug Circulator Project Coverage:
Circulator Work Re-Directing Apponaug River; Roundabouts Previewed 
RIDOT: Kettle Street at Greenwich Avenue Closes Aug. 24
DOT: Apponaug Roundabouts Part of State-wide Safety Redesign
VIDEO: Warwick Water Tower Falls
Demolition Team Pulls Down Warwick Water Tower
DOT: Warwick Water Tower Demo Slated for Saturday
Police ID Man Killed in Apponaug Construction Accident
 Apponaug Businesses Tough Out Construction, Focus on Payoff
 SalonX Stylists Look Forward to A New Apponaug
 Delays, Lane Closures As Apponaug Work Enters Spring Phase
 Apponaug Circulator Project Reshaping Downtown Warwick
 Verizon Tower at WFD Spells End for Warwick Water Tower
 Apponaug Project Gets Official Kick-Off