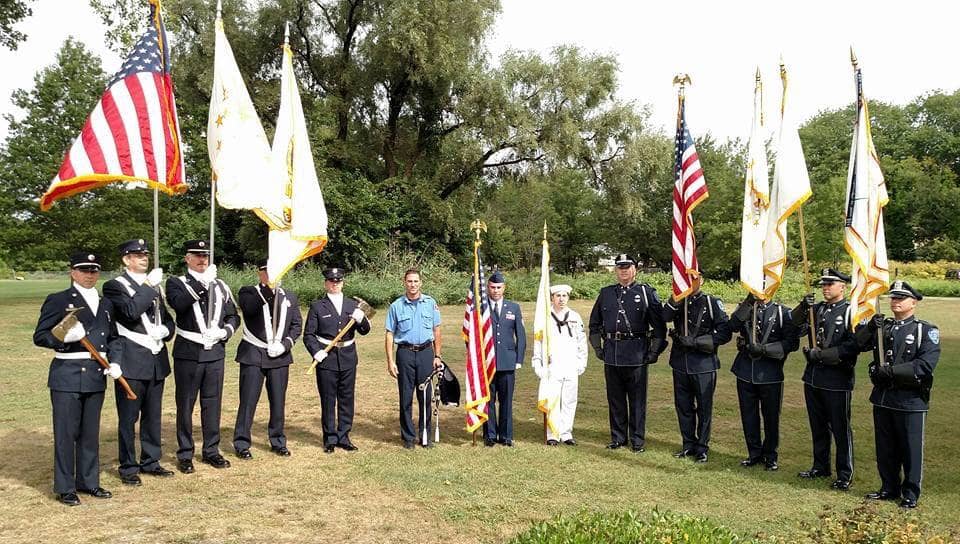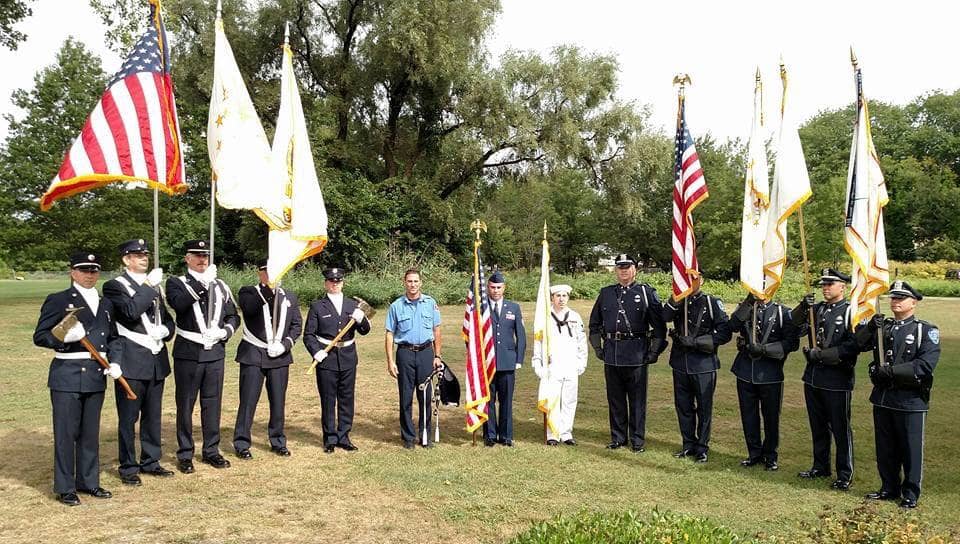 WARWICK, RI — The RI State Police will host a memorial ceremony for the victims of the Sept. 11, 2001 terrorist attacks and their families at their Smithfield headquarters this morning, followed by three local memorial ceremonies this morning and tonight.
Elected officials, police officers, firefighters and family members of the victims killed in the 9/11 attacks and while serving in the war on terrorism are expected to attend the memorial service at the 311 Danielson Pike North Scituate, Rhode Island building at 8:30 a.m.
Members of the public also are invited.
Governor Gina M. Raimondo, U.S. Senator Jack Reed, U.S. Senator Sheldon Whitehouse, U.S. Congressman David Cicilline, Colonel Assumpico and family members of the victims.
Members of law enforcement, the military and the fire service will honor Rhode Islanders who died on American Airlines Flight No. 11 and United Airlines Flight No. 175, which struck the World Trade Center Towers, American Airlines Flight No. 77, which struck the Pentagon, and United Airlines Flight 93, which crashed in Pennsylvania. Rhode Islanders who served in the United States Armed Forces and were killed while serving in the war on terror since September 11, 2001 are also being honored.
Later tonight, two memorial services will be held locally, in Warwick and West Warwick.
The City of Warwick will host a memorial service at at the Warwick 9-11 Monument and Garden in Oakland Beach at 10:28 a.m.
Later tonight, a silent march will step off at 7:15 p.m. from the JONAH Community Center (830 Oakland Beach Ave, Warwick) to the site of the morning vigil.
The second event is being held at the request of the working public who are unable to attend the Memorial Service at 10:28 a.m. at the same location. Many individuals who are at work or school during the day want to participate in a community event to honor our State and National loss.
Participants are asked to bring a candle; we will have some on hand. The vigil will begin with a moment of silence followed by the lighting of the candles at the Memorial. There will be an official greeting; the recitation of a commemorative poem; and a musical interlude. Ms. Judy Cobden, a local Warwick resident and Ground Zero Survivor, is the Keynote Speaker.
"Please join us for the silent march and/or the vigilI. It is better to light a candle than curse the darkness of violence and intolerance," the event, posted to Facebook, tells readers.
The JAYCEE Alumni Education & Library Foundation will host their ceremony at Riverpoint Community Park, 110 Hay St., West Warwick (Along West Bay BikePath), 6 p.m., "The Greenway at the quadrant for the Cities of Cranston & Warwickand Towns of W. Warwick and Coventry."
According to the event website, the public is invited, as are clergy, Rhode Island's veterans councils and organizations, Scout Troops, Public Safety Honor Guards, Cadets along with school bands and choruses, "Are encouraged to participate on this solemn occasion of reflection and collective resilience among our American people."