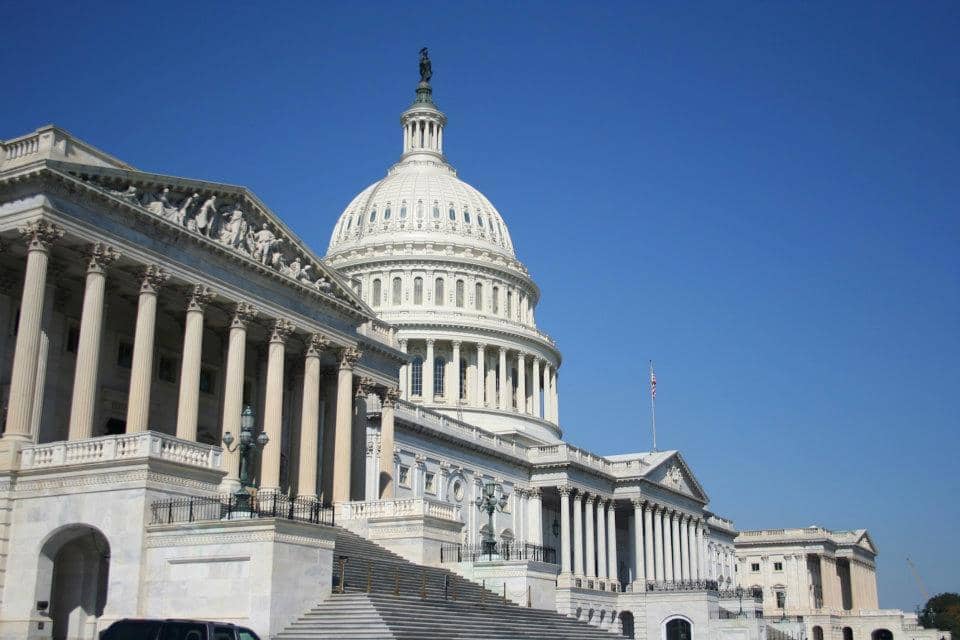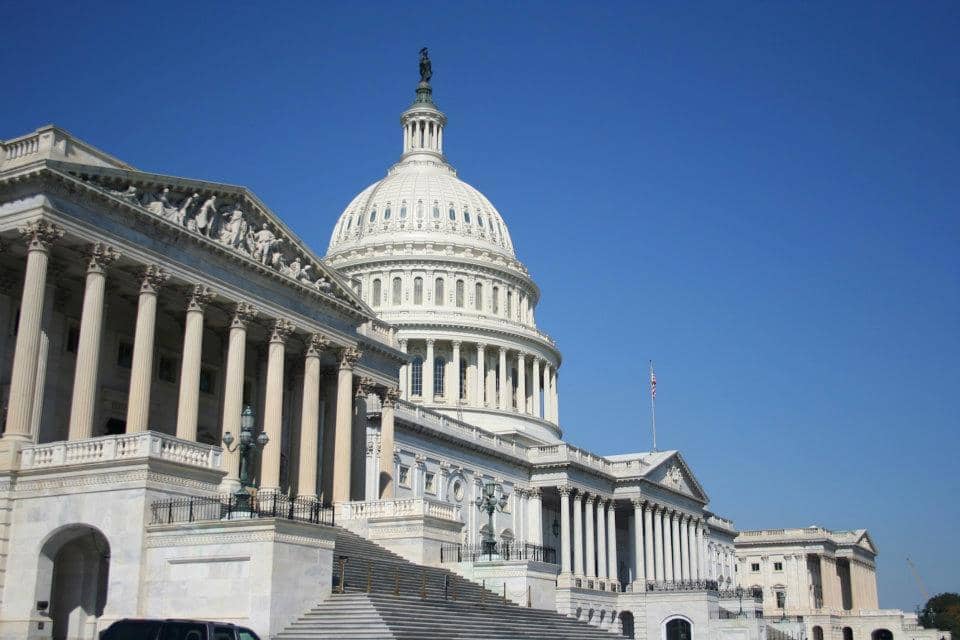 WASHINGTON, D.C. — "The arc of history is indeed long, and it does bend toward justice – but not today," said Sen. Jack Reed (D-RI) following the U.S. Senate's acquittal of President Donald J. Trump on both articles of impeachment Wednesday.
The vote on each article fell nearly entirely along party lines, with Sen. Mitt Romney the sole Republican voting to find Trump guilty of using the power of the presidency to personal advantage by withholding Congressionally approved military aid to pressure the Ukrainian president to announce an investigation into former Vice President Joe Biden.
Two Independents and 45 Democrats voted guilty on that first article. The remaining 52 Republicans voted to acquit. The vote on the second article, that Trump blocked Congress's investigation into his alleged wrongdoing, also acquitted Trump, this time with all 53 Republicans voting to absolve the President.
"The impeachment outcome is settled. As it was from day one," said Sen. Sheldon Whitehouse (D-RI), noting that the trial ran against a partisan wall.
"The evidence shows President Trump deliberately and illicitly sought foreign help to manufacture a scandal that would elevate him by tarnishing a political rival," Reed said.
"The House impeachment managers have made this abundantly clear, a fact that even Republican Senators don't contest," said Congressman Jim Langevin (D-RI). "In fact, for the first time in history a Senator has voted to remove a President from his own party, and I commend Senator Romney for his courage and integrity."
Facts laid out by the U.S. House of Representatives and witnesses making the case against the President were not challenged by the President's legal team, which instead argued against the process, which is charted out in the U.S. Constitution.
"The verdict in the Senate is not the product of a real trial and is not an exoneration. This was a cover up. Plain and simple."
When the impeachment articles were debated in the Senate, Trump blocked his former national security advisor John Bolton from testifying. This position was unchanged as word of Bolton's account of the Ukraine incident in an upcoming book threatened to cast a corrupt shadow on Trump's actions, and might have been disproved while Bolton was under oath.
In fact, Republican Senators voted to block any witnesses testimony during the impeachment, making history as the first impeachment trial without witnesses.
"The Senate's part was to deny the most basic elements of a fair trial: Witnesses and evidence," Whitehouse said.
"As President Trump staked out new, expansive, and aggressive positions about executive privilege, immunity, and the limits of Congress's oversight authority, Republican leaders went along with it," Reed said.
"I've heard a variety of explanations for why my Republican colleagues voted against witnesses. But the simplest explanation is this: My Republican colleagues did not want to hear new evidence because they have a hunch it would be really, really bad for this President.  It would further expose the depth of his wrongdoing.  And it would make it harder for them to vote to acquit."
"The American people deserved a fair and legitimate Senate trial that considered the full body of evidence to get to the whole truth," Langevin said. " Throughout our nation's history, the Senate has considered the testimony of witnesses in every impeachment trial because critical information should not be left in the dark when the stakes are this high."
"The verdict in the Senate is not the product of a real trial and is not an exoneration. This was a cover up. Plain and simple," said Rhode Island Congressman David Cicilline.
"I commend Senators Jack Reed and Sheldon Whitehouse for advocating for a trial that considered every aspect of what transpired. I support their position that the President's conduct reached – and, in fact, far exceeded – the high bar set forth in the Constitution for an impeachable offense. It is truly a dark day for democracy when partisan politics trump the notion that no one is above the law."