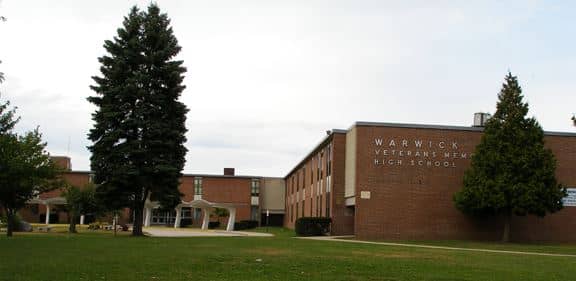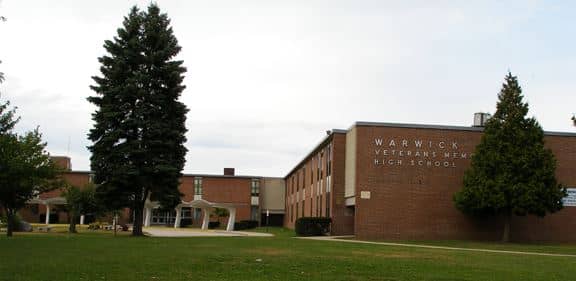 Warwick – School administrators and the School Committee spent Tuesday's meeting reviewing the district's RICAS assessments and suggesting strategies to improve them.
The end of 2018 marks the first year of the new Rhode Island Comprehensive Assessment System (RICAS) in grade 3-8 in English Language Arts and mathematics.
Warwick Public Schools Superintendent Philip Thornton compared Warwick to cities in Massachusetts, which scored higher.
Warwick's student demographic is 77 percent White, 11 percent Hispanic, and 4 percent Asian (top 3), English Language Learners (ELL), 2 percent; Special Ed, 15 percent; Economically disadvantaged, (Econ) 32 percent, with a student population of 8,749.
Warwick's results: English Language Arts (ELA), 37 percent proficient; Math (grades 3-8), 27 percent proficient.
By comparison, Fall River is 54 percent White, 26 percent Hispanic, 8 percent African American. ELL 15 percent; Special Ed, 21 percent; Econ 68 percent; Pop 10,128,
Fall River's results: ELA 34 percent, Math 30 percent.
Thornton also noted Cumberland's test results, where student demographics are similar to Warwick's at 79 percent White, 11 percent Hispanic, 4 percent Asian, ELL 3 percent, Special Ed 14 percent, Econ 20 percent, with a student population of 4,684.
Cumberland's results: ELA, 56 percent proficient, Math 50 percent proficient.
"We can't blame the kids, we can't blame the tests," Thornton said at Tuesday's school committee meeting.
Thornton said the district will respond in part by forming school leadership teams to improve communication, in addition to "learning walks" at every school.
He said content specialists would work to improve learning at the middle schools.
Committee member Karen Bachus noted Massachusetts has a very different outlook on education.
"Education is not a right in the state of Rhode Island," Bachus said. "It is not well funded. We can't continue to put everything on the taxpayers."
"We can't be nonchalant about the test results," said School Committee member David Testa. "This isn't a student problem, it's an adult problem. It's about what we teach. (Student achievement) is a reflection of the decisions we make as adults. The test will measure what we teach. (Children) want to be challenged."
Bachus was critical of the assessment system, noting, "teachers have a responsibility to teach our children to think. They are not vessels to be filled with facts."

In other news, Testa voiced dissatisfaction with the percentage of staff who have added the RAVE Panic Button app to their smart phones, which were not as high as he had hoped. The percentage of staff using the app among all Warwick schools was only 40 percent, a figure Testa said is unacceptable.
"The responsibility of protecting students starts with us and ends with us," Testa said. "All the concerns about this app are unfounded, so I'm imploring everyone to put the app on their phone."
The committee also discussed the disposal of instructional materials stored in the Gorton administration building. Anthony Ferrucci, Executive Director of Finance and Operations, said many of the books are 20 years old and have no value to the district.
"We've exhausted all the categorizations of what to do (with the materials)," Ferrucci said, noting there was no "secondary market" for books which have reached a certain age.
Ferrucci said dumpsters would be brought in over the next few months so the disposal process can be undertaken.