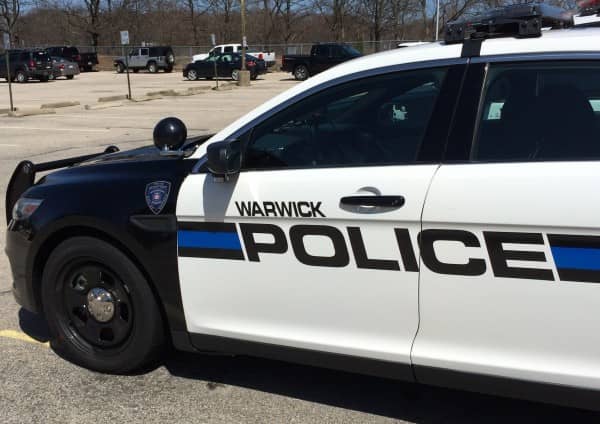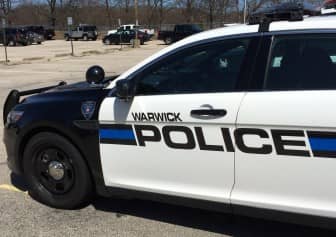 WARWICK, RI — Warwick Officer Sara Goes was in her cruiser at theBald Hill Road Jiffy Lube Nov. 30 at 1:41 a.m. when a blue SUV sped past, entered Rte. 95, swerving, at 100 mph, prompting her to stop and arrest the driver on a DUI charge.
Before Goes could make the stop and arrest, she had to catch up to the speeding driver, which she wasn't able to do until they both reached the on-ramp for Rte. 95, according to Goes's report. 
The officer followed the SUV down East Avenue and onto the Rte. 95 north on-ramp, but was still unable to immediately catch up with the vehicle as it began to increase its speed, while swerving, to 100 mph. 
Goes caught up to the SUV, a 2011 GMC Terrain, and pulled it over near exit 14/15, according to the report. The officer spoke with the driver, identifying him as John Rappa, 24, of 31 Ivan St., apt. 43, North Providence. 
As Rappa rolled down his window, Goes reported immediately smelling alcohol coming from the interior of the SUV, and Rappa's breath. Rappa said he hadn't realized he was driving 100 mph, according to the report. 
Goes asked Rappa to perform a series of sobriety tests, during which the driver demonstrated a lack of smooth pursuit in his vision, an inability to walk a straight line as instructed while maintaining his balance. 
Goes arrested Rappa and transported him to Warwick Police Headquarters, 99 Veterans Memorial Drive, where he registered a .102 blood alcohol level on two breath tests. 
Goes charged Rappa with DUI, .10-.15 blood alcohol content, with a District Court date of Jan. 10, 2019. Goes also cited him for speeding and lane violations. Rappa was released into the custody of a sober adult, his father.