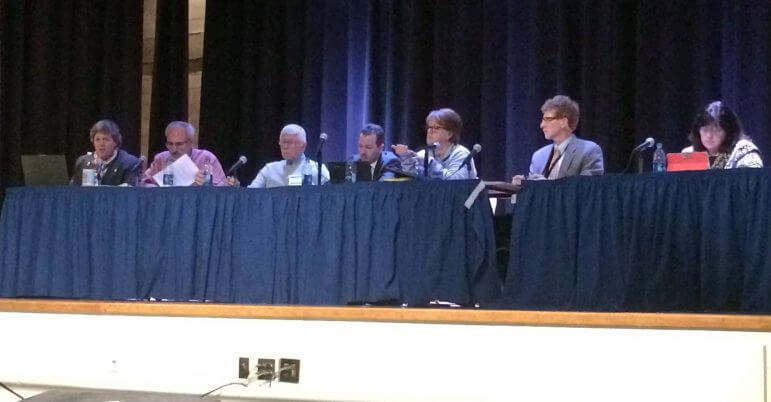 WARWICK — The Warwick School Committee cut $1.3 million to balance the FY2018 School budget during their special meeting Jan. 18, taking $250,000 budgeted for Chromebooks, $150,000 for software and $100,000 for technology supplies out of the spending plan, among several items.
The School Committee approved their revised $122,482,464  budget by a vote of 4-1, with School Committee member Karen Bachus dissenting.
The cuts were necessary due to an over-allocated budget that did not anticipate having to spend on Warwick teachers' back pay, negotiated during the settlement of the Warwick Teachers Union contract in November, that exceeded the three million the Warwick City Council set aside in June on the condition that the department settle the contract with teachers. During their Jan. 17 meeting, the Warwick City Council approved the $3 million for the School Department, but did not add funding, citing their legal counsel's opinion that the body could not add to the FY18 budget without the Mayor's request.
Since the cuts can't come from personnel in the middle of the year, Thornton said during the Committee's Jan. 10 meeting, budget reductions were made from purchase services, supplies and materials, and capital equipment. The cuts included:
Purchase services: $317,000
Purchase property services: $64,121
Other purchase services: $286,979
Supplies and materials: $285,000
Capital equipment: $354,419
Debt Service, Misc and Transfers: $20,000
For a full account of cuts to the School budget, consult the list below: FY18 SC ADOPTED Revised Budget as of 1-18-18