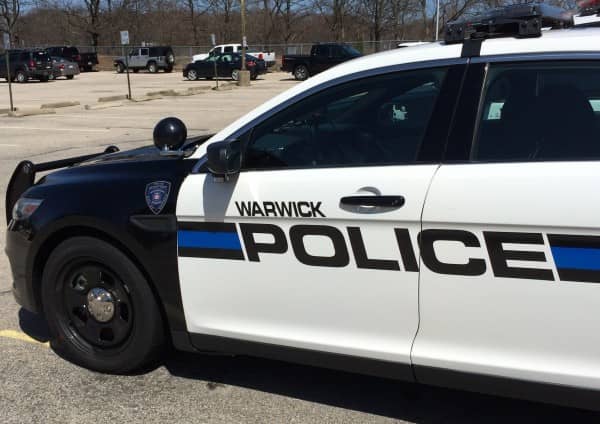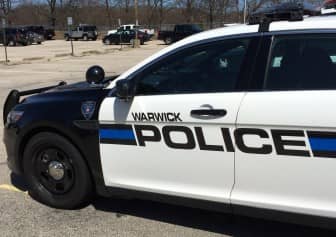 WARWICK, RI — Warwick Police arrested a 23-year-old Woonsocket man Jan. 3 at 1:13 p.m., charging him with leaving the scene of a crash at 1590 Post Road with damage to the other vehicle, who told an officer that he, "Didn't have money and that he was sorry for leaving," according to a police report.
Officers Brian Murray and Joseph DeDonato were called to the scene near Gilmore Furniture for a reported hit and run crash, where a black 2006 Ford Fusion had struck a gold 2001 Lexus then left headed south on Post Road without stopping, according to Murray's report.
Murray spoke with the husband and wife in the Lexus, which had moderate damage to its two passenger side doors. Neither had been injured, Murray reported.
While Murray was at the scene of the crash, DeDonato reported he had found the driver, Daniel Cullen, 25, of 26 Lebrun Ave., in the parking lot of Burger King on Post Road. Cullen told DeDonato that he had left the scene because he "Didn't have money and that he was sorry for leaving," according to the police report.
DeDonato noted heavy damage to the front end of Cullen's Ford. Murray arrested Cullen and transported him to Warwick Police Headquarters, 99 Veterans Memorial Drive, where the driver provided a written statement about the crash.
Cullen said that as he was pulling out of a side street onto Post Road, and the driver in the low-speed lane going north waved him on. He drove forward, striking a car going North on Post Road in the high-speed lane. Cullen said he then fled the scene, the realized he needed to go back to the crash site. As he made this decision, he wrote, a police cruiser pulled him over.
Murray charged Cullen with failing in his duty to stop following a crash with damage resulting to the other vehicle. He was scheduled for a Third District Court hearing on Feb. 2 to answer the charge.