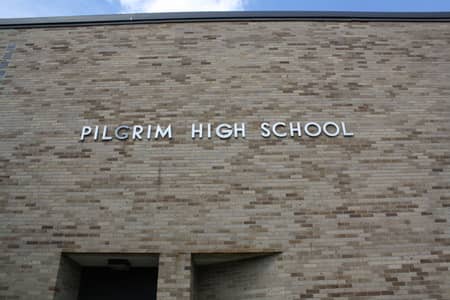 WARWICK, RI — The Warwick School Committee will meet for a special session at Pilgrim High School Thursday night at 5:30 p.m. starting with an executive session before their regular meeting, during which they'll consider emergency expenditures for a new roof for Holliman School and a new sewer line and boiler for Veterans Junior High.
School Finance Director Anthony Ferrucci recommends awarding a $14,000 bid for the Holliman roof repair to Eagle Cornice Co., Inc. Director of Buildings and Grounds Steven Gothberg will be available for questions from the School Committee.
Gothberg has also made an emergency request to hire an Architectual and Engineering firmSaccoccio & Associates to design plans to connect the waste lines at Veterans Jr. High to the city's sewer system for $22,500.
"This is in response to both the operating issues we faced this spring and a recent notice received from the Rhode Island Department of Environmental management office," Ferrucci wrote.
Ferrucci is also requesting $7,630.41 for AD&D Welding & Boiler Works, Inc. to repair a boiler at Veterans Jr. High.
A full set of documents for the meeting can be found in the School Department's public folder. 00 Agenda-July 27 2017