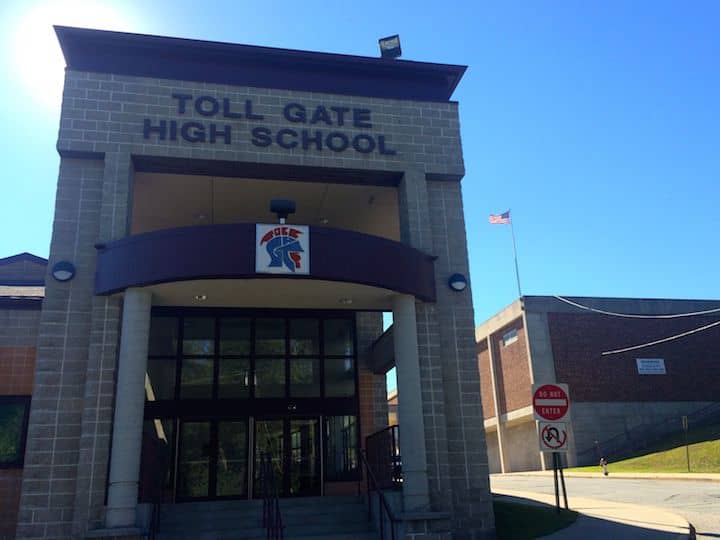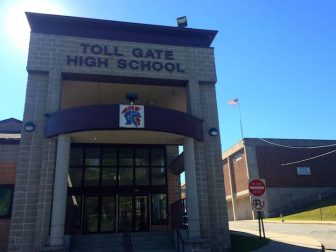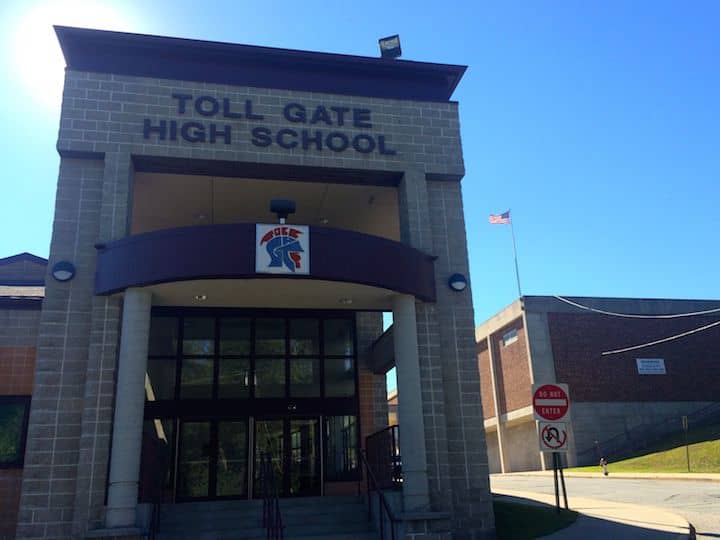 WARWICK, RI  — A $36,000 emergency purchase of air conditioners for administrators at the Gorton School building raised School Committee member Karen Bachus' ire during the board's July 11 meeting, but School Finance Director Anthony Ferrucci says it was necessary to quickly prepare for September classes.
"They didn't have approval," Bachus said, who noted the purchase was tabled in May and not raised again until Thornton advised the School Committee at the last meeting that the purchase had been made as an emergency need for the district.
Normally, emergency purchases are reserved for unexpected equipment failures or infrastructure needs that can't wait for approval at the next School Committee meeting, Bachus said.
"An emergency for you is not an emergency," Bachus said. "He was already told not to do it. He went out and did it.
School Finance Director Anthony Ferrucci said the air conditioning units were, in fact, an emergency, given the need for administrators working at their peak to organize the district in time for school in the fall.
For that to happen, he said, he needed to install the air conditioning units in the building by June 30, with the intent to run the purchase as an emergency measure during the July meeting.
"Or we would've had to delay the move," of administrators to their new offices at the old Gorton School building, Ferrucci said.
Bachus said that without the School Committee's approval on the purchase, the district should have done the move without the units.
"That's easier said than done," Ferrucci said. "I'm concerned about productivity."
Without the air conditioning, he said, administrators wouldn't be working quickly enough to organize the next school year. Part of the lost productivity, he said, would be due to some administrators calling in sick or taking vacation days rather than sit in an uncomfortably hot office.
Also, uncomfortably hot conditions for administrators could result in union grievances, Ferrucci said.
Ferrucci said that would delay the administrators' preparations for school to start in September, as well as meetings to plan the district's consolidation plan with the elementary school part of the plan in September of 2018.
Also, there are a number of deadlines for ordering supplies. If supplies aren't ordered by July 25, many items get back ordered and don't get filled in time for school, or instance, he said.
"We've got too much to do," Ferrucci said.
School Committee member David Testa said the air conditioning is a standard accommodation for school administrators in all three school administration buildings.
Moving administrators to a building that didn't have air conditioning, in the summer, would've been unreasonable, Testa said.
Testa said the process for purchasing the air conditioners didn't have to be left for an emergency purchase. Had the administration brought the item to their attention sooner, it would have been approved, he said.
But Testa disagreed with Bachus' claim that the emergency expenditure wasn't proper.
"You can use the emergency expenditure if you need to do the work before you can get the work approved," Test said. "It's an appropriate practice."