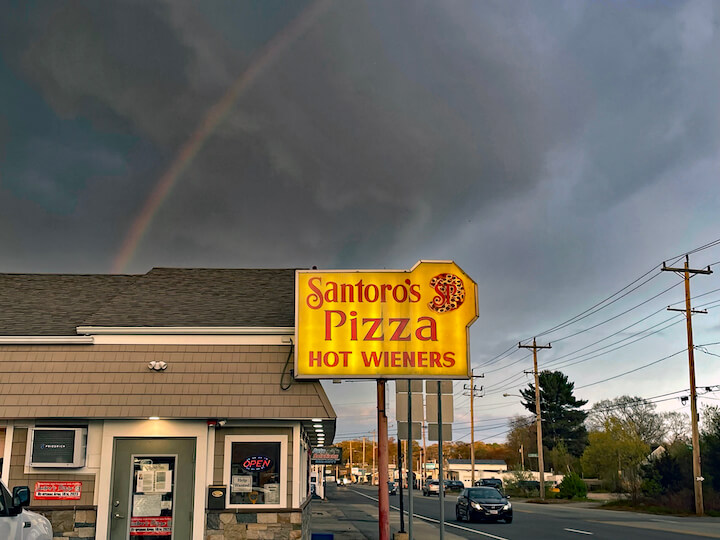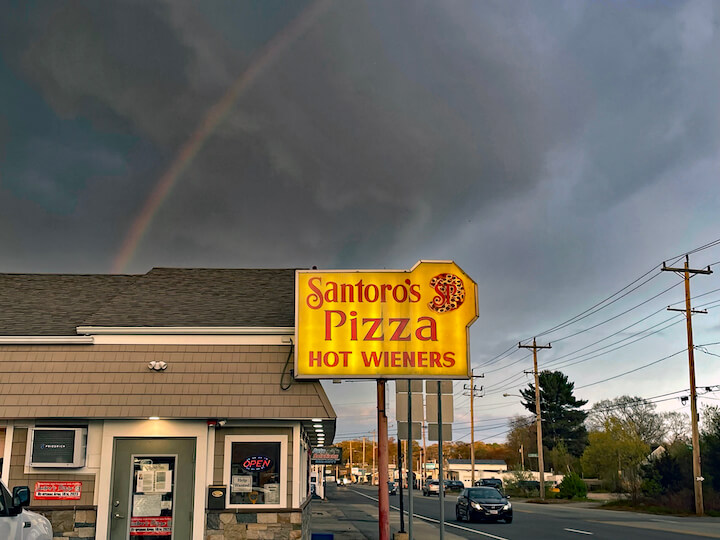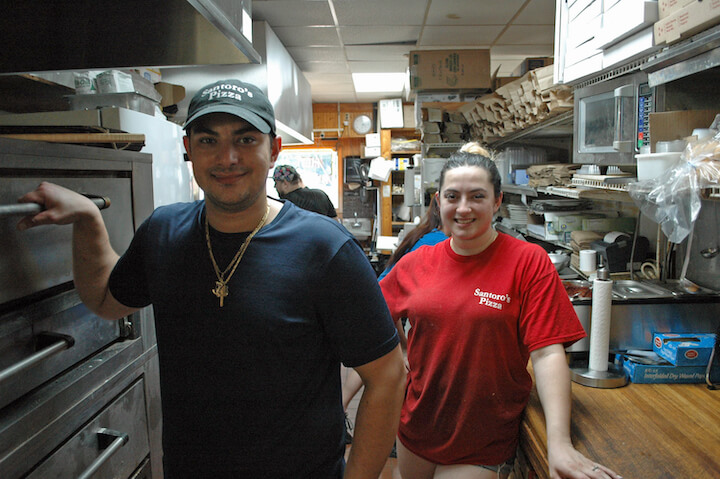 COVENTRY — Brother – sister duo Nicholas and Deanna Labrakis are carrying on the legacy of their late father, Ioannis "John" Labrakis at Santoro's Pizza,  enjoying successes, some of them bittersweet.
Their family, and the family-owned restaurant at 687 Tiogue Ave., suffered a devastating blow March 23 when the siblings learned their father had died. Emotions ran high for the family, who were shocked that the man who opened Santoro's in 1987 and had worked at the restaurant 70 hours a week, was now gone. 
At the time, Nicholas, working in the pharmaceutical industry, was in Boston, MA. Deanna, who had who had been working alongside her father at Santoros, lived in Rhode Island.  Each were faced with balancing their reaction to their father's untimely death with the daunting task of keeping his legacy alive. The Labrakises did what they always did and followed the hard work ethic their father instilled in them. After mourning and reassessment, the duo decided that they were going to step up and run the business together, as their father would have.
"We were not expecting it at all. I was in Boston working in the pharmaceutical business and I left, with a week's notice, to come and run this restaurant with my sister," Nicholas said.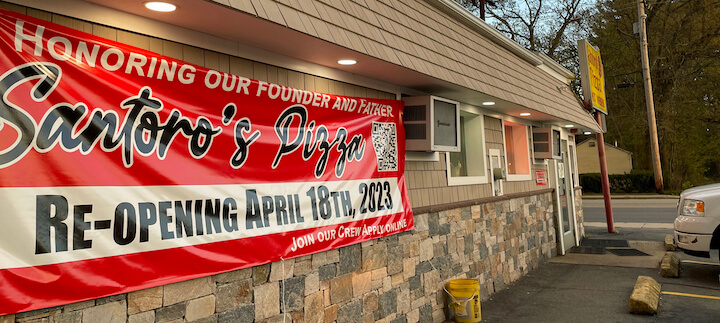 Working a tiring seven days a week, the siblings are making it happen. On April 18, the doors to Santoro's opened once again.
"We are keeping this little restaurant alive," Deanna said.
Juxtaposing determination, hard work and family love, John ran his business with high morals and a strict work ethic, which gained him respect and a reputation as a kind man in the community. His children say they intend to carry on those traditions. 
They might not know all the regular's orders before they even sit down, the way their dad did, but they have been listening to him, making and enjoying their father's famous recipes their entire lives, which has made it a little easier for them to step in, without missing a beat.
'I worked here when I was younger, making the dough from scratch with my dad and that's exactly how I am doing it today.'
said Nicholas, who is still emotional about his father's sudden passing.  "Being here, with him and everything he loved all around me daily, makes me feel closer to him. Even though he is gone, I can feel his presence," Nicolas said.
The siblings agree one of the things their father was most proud of was the longevity of his successful business. He opened Santoros in 1987 and worked extra hard to realize his American Dream. John was born in Pera Melana, Greece and although his restaurant's menu is not all Greek food, his kids have fond memories of him cooking his favorite traditional Greek dishes for them often at home.
A destination spot for many locals, Santoro's may be best known for their famous hot weiners. John's hot weiners were a standout for many. He even won the coveted The New York System Weiner Challenge in 2012.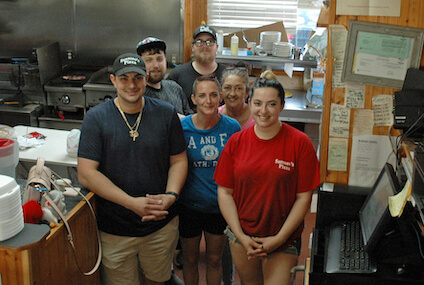 John's longtime goal, Nicholas said, had been to make his pizza as popular as the hot weiners. For years, the weiners always outsold the pizzas, Deanna said. Since they've taken the reins, the sales numbers for pizza are starting to catch up. It's a success, but one they wish they could share with their father. 
"It's bittersweet," Deanna said.
Although things at Santoros will never be the same, something customers and the Labrakises acknowledge, keeping the restaurant their dad loved so dearly open and moving forward is what his children know he would have wanted.
"Everything he did, he did for his family," said Nicholas. Now we are here, doing the best we can, and we hope we are making our father proud."