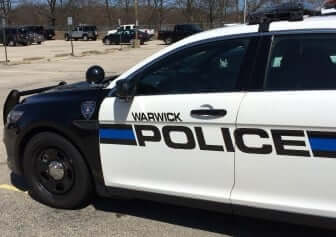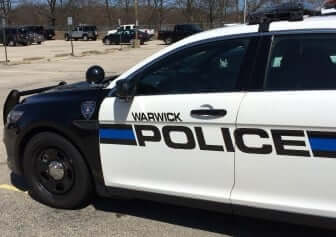 WARWICK, RI — Warwick Police were called to West Shore Road Aug. 25 at 5:33 p.m. by a motorist following an erratically moving orange 2023 Nissan Rogue, arresting the SUV driver on a DUI charge.
Officer Michael Rosa arrived in the area, he found the SUV near the intersection of Post Road and Warwick Avenue, following it until making a stop at 280 Warwick Ave., where he met with other officers. He identified the driver as Walter Proffit, 84, of 54 Holburn Ave., Cranston, RI, according to the officer's report.
Proffit agreed to take sobriety tests but informed Rosa that injuries to his legs prevented him from performing the walk-and-turn test or the one-leg stand. He said he would be able to do an eye test. However, Rosa reported, during the eye test Proffit asked him to "hold him up," which he did, but the driver stared blankly at the officer and did not follow directions. Rosa was unable to make any observations during the vision test, according to the report. He did smell alcohol from the man's breath, during this interaction, according to his report.
Rosa arrested Proffit on suspicion of DUI, alcohol, and transported him to Warwick Police Headquarters, 99 Veterans Memorial Drive. His SUV was towed from the street by P&P Towing.
At police headquarters, Proffit agreed to a breath test of his blood alcohol levels, registering a .129 and .127 on successive breath tests. Rosa released him into the custody of Kent Hospital staff after issuing him summons in Third District Court on one charge of DUI, .10 to .15, first offense, along with citations for the DUI and failing to drive in marked lanes.
Profitt was arraigned on the charges Sept. 21 and scheduled for a pretrial conference Oct. 20.