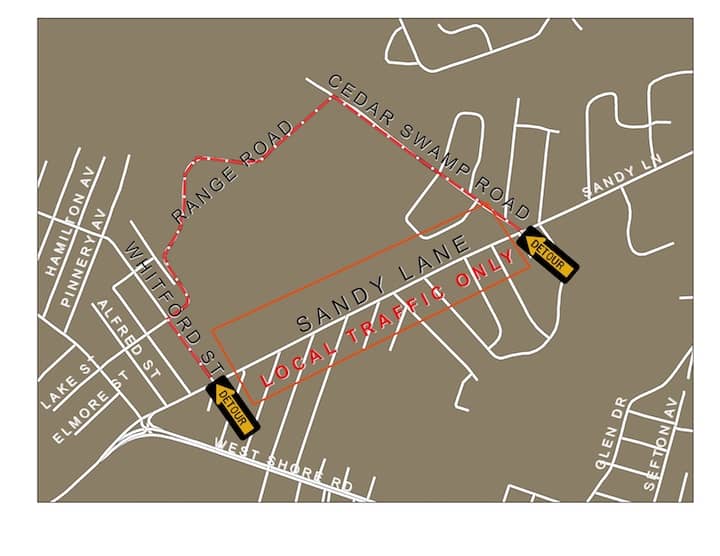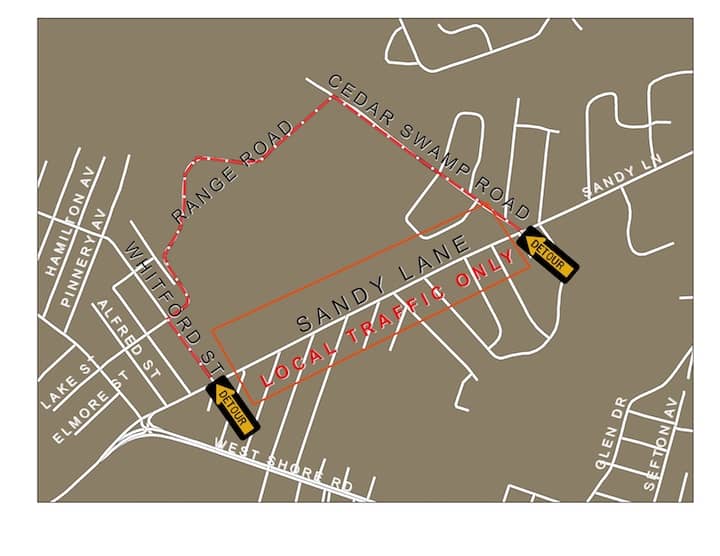 WARWICK, RI — DPW crews began the week restoring a manhole at the corner of Sandy Lane and Armory Street Monday, the latest task in their weeks-long project to repair a nearby collapsed sewer line.
For the first few weeks, said Janine Burke-Wells, executive director of the WSA, Department of Public Works crews were attempting to do the repair work with the traffic still going along Sandy Lane, which slowed them down too much.
Since the city established the detour around the work, however, Burke-Wells said, the crews have been able to work much faster.
That hasn't been the only complication, said DPW Director Mat Solitro. Getting the equipment to the site was a complication in itself. The big 374 CAT excavator they have working on the site for the job had to be trucked in to the site suing two 18-wheelers in separate pieces, he said.
Also, Solitro said, the crews have had to work around water, sewer, gas and telecommunications lines during the work. At the current location in the project, at the corner of Sandy Lane and Armory Street, all of the utilities are where they're trying to work.
"It's been one thing after another," Burke-Wells said.
Now, with traffic no longer hampering their progress, the work should be finished within the next two weeks, Burke-Wells said.