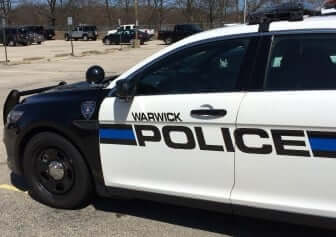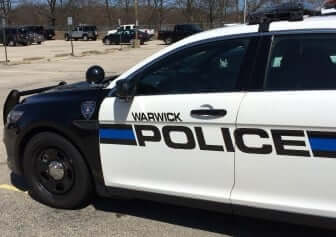 WARWICK, RI — WPD Officer Aaron Steere was patrolling near 15 Jefferson Boulevard Feb. 26 at 8:48 a.m. when he spotted a silver 2006 BMW at the Mobil station with heavily tinted windows, stopped it on Rte. 95, and arrested the driver for cocaine possession and driving with a suspended license.
Steere watched as the BMW pulled onto Rte. 95 and followed it onto the highway, stopping the car a short distance after, according to the officer's report. The tint obscured the entire interior, so when Steere approached the driver's side door, he called for the driver to roll down all four windows. The driver, later identified as  Anthony J. DeCiantis, 39, of 96 Tomahawk Trail, Cranston, RI, complied.
Steere and DeCiantis spoke, and the driver admitted his license was suspended. A check of the temporary license plate on the car, which was behind a heavily tinted cover, revealed it was a fake plate. Steere called for the car to be towed, and placed DeCiantis in the back of his cruiser.
During the arrest, WPD officers searched DeCiantis's car, finding white residue on the floor mat. Officers were later able to collect about 2 grams off the mat. A field test of the substance identified it as cocaine.
Shea's towing took the BMW, and Steere took the driver to Warwick Police Headquarters, 99 Veterans Memorial Drive, where he was charged with Possession of cocaine (a Schedule I-V drug), and driving on a suspended license, third offense, with a March 29 hearing. He was also cited for driving without a valid plate, visibility of plates and unlawful sunscreen use.