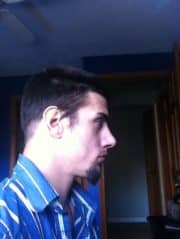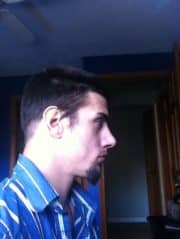 Boston, MA — A repentant Nicholas Rovinski, 26, of Warwick, agreed to plead guilty to conspiracy to aid the Islamic State (ISIL), and conspiracy to commit international terrorism,as part of a trio planning to behead a woman who had organized a conference featuring cartoons of the prophet Muhammad.
"Nicholas Rovinksi is a vulnerable young man who fell deep into a rabbit hole of extremist ideology, said William Fick of Fick & Marx LLP, Rovinski's attorney
An FBI affidavit states Rovinski admitted to an agent that he was the third person involved in a meeting at a Warwick beach between Usaama Rahim of Roslindale, MA, David Wright of Evertt, MA and Rovinski planning the murder and decapitation of Pamela Geller of New York, who had organized the conference in Garland, Texas on May 3, 2015.
Rovinski's home at 167 Aspinet Drive was the target of 'Joint Terror Task Force' investigation June 2, within hours of a police shooting that killed Rahim in Massachusetts.
"Although he never hurt anyone, Nicholas is prepared to accept personal responsibility for the conspiracy crimes charged and to face the grave penalties that will follow.  Nicholas has unequivocally renounced violence and disavowed any sympathy for ISIL.  Nicholas hopes he will have opportunities in the future to help others reject twisted ideas and avoid making the same mistakes he did."
According to the plea agreement, in exchange for admitting to the charges, the double life sentences Rovinski faced will be reduced to a maximum of 22 years in prison but at least 15, followed by lifetime parole upon his release.
"The US Attorney's present intention is to recommend that Rovinski received a sentence of 22 years incarceration," the agreement reads.
Additionally, Rovinski will be fined less severely than the two $250,000 fines for each of the conspiracy charges and a special assessment fine of $200 to the Clerk of the Court.
The plea is scheduled to be entered on Rovinski's behalf Sept. 30, 2016 in US District Court in Boston, MA. A copy of the agreement is embedded below:
Rovinski Plea Sept.22.2016 by Rob Borkowski on Scribd