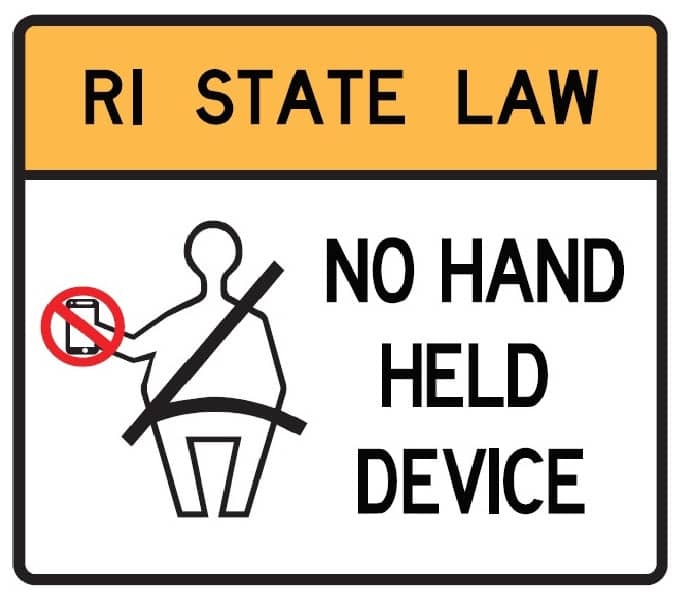 WARWICK, RI — Rhode Island's new "hands-free" law goes into effect on June 1, prohibiting any driver's use of hand-held wireless communication devices, imposing a $100 fine for each violation.
The law was introduced in February of 2017 by State Sen. Susan Sosnoski, (D – Dist. 37, New Shoreham, South Kingstown) and a companion bill was introduced in the House by Rep. Kathleen A. Fogarty (D-Dist. 35, South Kingstown). Gov. Gina Raimondo signed the bill into law July 10 of 2017.
"Distracted driving is extremely dangerous, claiming 3,477 lives in 2015 alone, according to the National Highway Traffic Safety Administration," said Sosnowski at the time. "And it's not just texting; talking on the phone while having one hand off of the wheel is equally distracting. Many of us have grown accustomed to using mobile devices in almost every aspect of our lives, including in our cars and trucks. This is especially true for our younger population, which grew up with this kind of technology embedded in their daily lives. It's important not to forget that every time we step into a vehicle, we are taking our lives and the lives of others into our own hands."
Attorney General Peter Kilmartin's office outlined what the new law prohibits and allows:
What is NOT allowed: Drivers will not be able to hold a mobile device while operating a motor vehicle. The use of headphones or other accessories that cover both ears also is NOT allowed.
What IS allowed: Drivers will be able to use in-car or other hands-free systems or accessories commonly using Bluetooth wireless technology.
How does the law work: If a police officer observes you holding a phone and talking or texting while driving, you will be pulled over and may be fined up to $100. The offense may be waived for first offenders only by showing proof of purchase of a hands-free device.