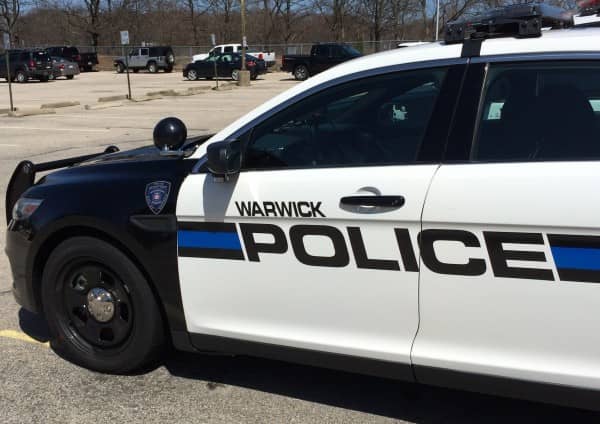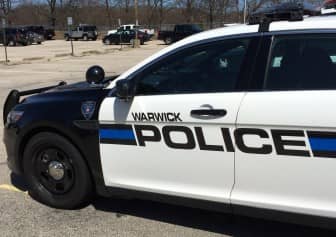 WARWICK, RI — Officer William Castaldi was working as the school resource officer at Toll Gate High School, 575 Centerville Road, April 27 at 10:55 a.m. when Vice Principal Tim Kane radioed him to tell him the building by the upper parking lot had been struck by a car, driven by a 26-year-old woman the officer ultimately arrested on a DUI charge.
Castaldi arrived at the scene of the crash, finding a black 2009 Chevy Cobalt coupe with the driver, Jessica Ryan, 26, of 604 Devils Foot Road, Apt. 6, North Kingstown, the only occupant, still inside, behind the steering wheel, the keys still in the ignition. Castaldi turned off the car and removed the keys, according to the officer's report.
Castaldi asked if she was all right, to which she replied she was. The officer next asked her if she knew where she was, to which she replied, "West Warwick." She was also not able to produce her license, Castaldi reported.
Castaldi asked Ryan to get out of the vehicle, which she did, nearly falling into a nearby chain link fence in the process. Castaldi took her arm to lead her away from the car, but she pulled away from him. The officer asked her to perform a series of sobriety tests, which Ryan agreed to.
Ryan demonstrated a lack of smooth pursuit in her vision, and involuntary eye movement. She was unsteady during a walk and turn test and missed heel-to-toe cadence by more than half an inch on every step, and was unable to balance safely on one leg.
Castaldi arrested Ryan on suspicion of DUI, and transported her to Warwick Police Headquarters, 99 Veterans Memorial Drive, where she refused to submit to a test of her blood alcohol. The officer charged her with DUI, first offense, blood alcohol unknown, and issued a citation for refusing to submit to the test, and for not having evidence of insurance.
While searching her during the arrest, Castaldi discovered two orange pills in her right front pocket, later identified as cyclobenzaprine, 5 mg, a muscle relaxer.
Ryan was released into the custody of her father in the lobby of Warwick Police Headquarters with a summons to answer the charges on May 22.