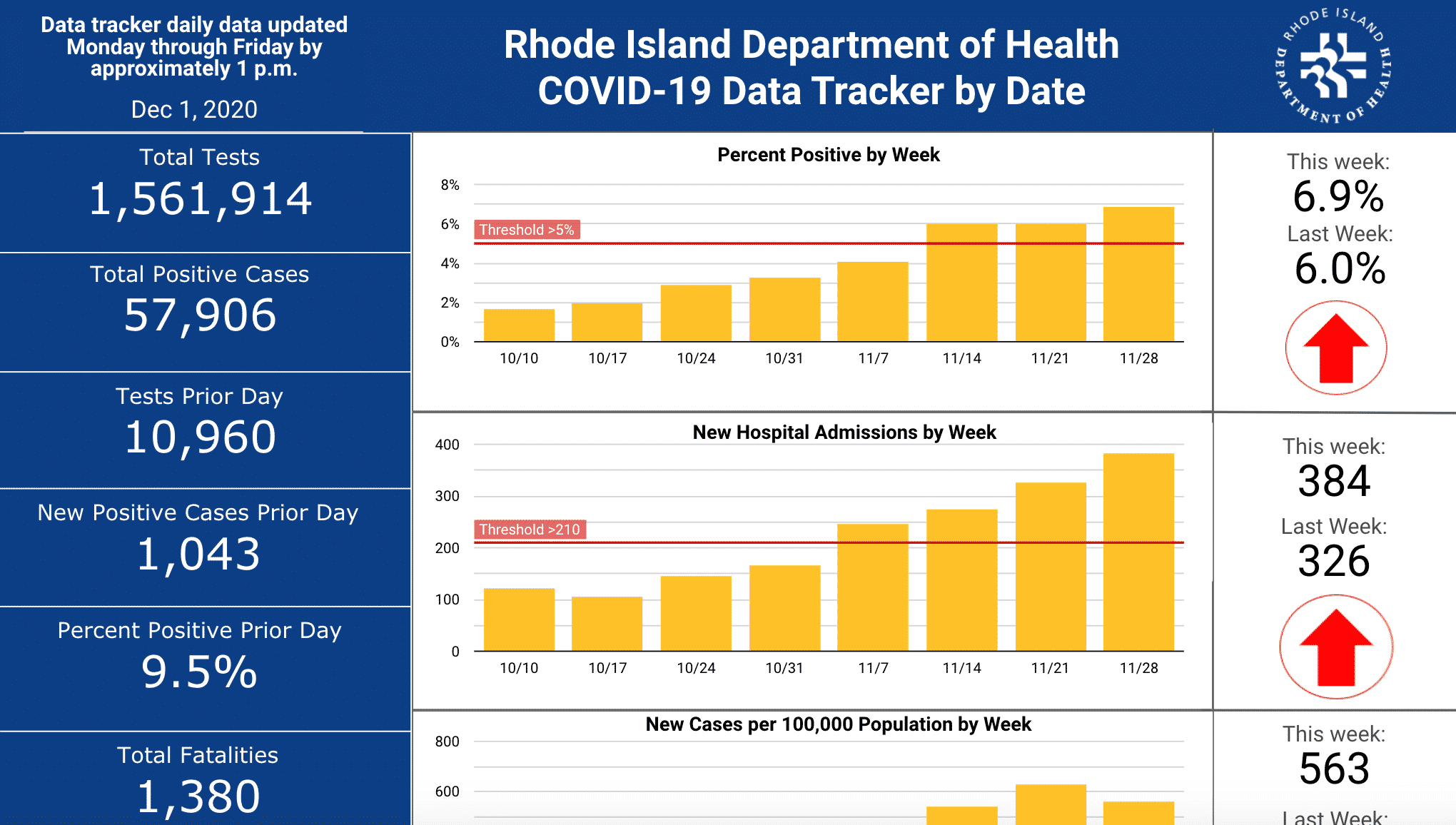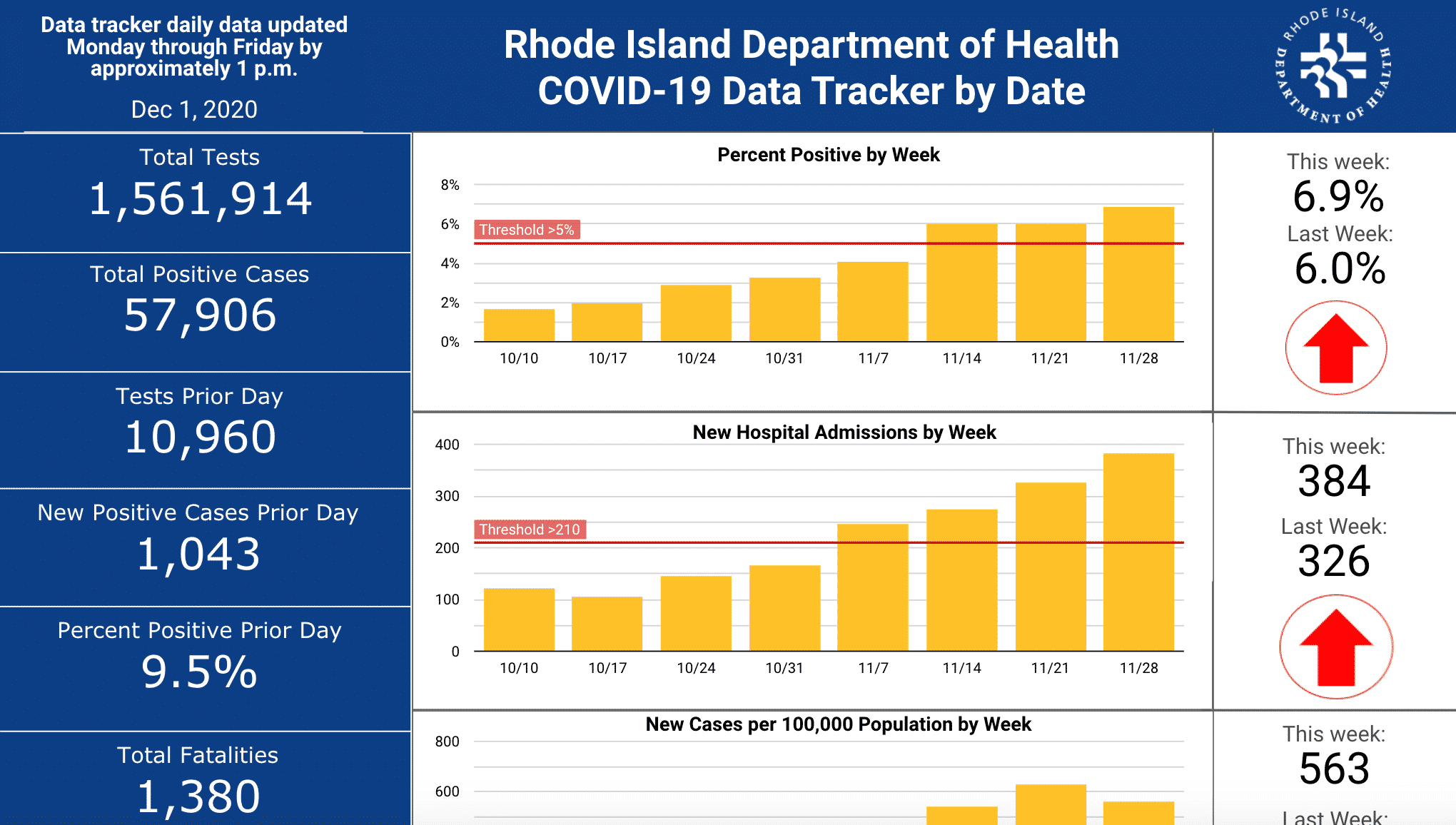 WARWICK, RI — RI has made COVID-19 testing easier for non-symptomatic people, who the CDC warns can spread the coronavirus for days, even children, part of an heightened testing regimen in the first days of a two-week "pause" – tightening of pandemic prevention restrictions as COVID-19 cases climb.
According to RI Department of Health data on the pandemic, there are currently 59,906 confirmed cases of COVID-19 in the state. The percent of the population positive for the virus has climbed this week to 6.9 percent, up from 6 percent last week. Both numbers are above the 5 percent threshold established in the fall by Gov. Gina M. Raimondo, and virologist Dr. Anthony Fauci, a member of the White House coronavirus task force, as a "safe" level of community transmission.
At the time, Fauci said Rhode Island only had a 2-3 percent infection rate, under the threshold for "green" states, with less than 10 cases per 100,000 people.
Additional coverage
This week, Raimondo aannounced, the state will dramatically increase the volume of daily testing volume, in an effort to double the number of state-run tests by the end of the two-week "pause".
The RIDOH is reserving 3,000 daily tests for people with symptoms on the portal at portal.ri.gov, to ensure people with symptoms can get tested quickly.
Starting today (Dec 2), all asymptomatic Rhode Islanders can get tested through the portal – you no longer need to belong to a certain age group or industry to qualify.
The state is also deploying its new BinaxNOW tests across the state, which doesn't require much equipment and can process results in as little as 15 minutes. The test is a rapid-antigen test, according to a Nov. 24 report from the Minnesota Department of Health. The kits include nasal swabs, control swabs, and test cards. A pilot evaluation  showed that BinaxNOW™ had a sensitivity of 84 percent, which means for every 100 infected individuals tested, 16 would be false negative, and a specificity of 99 percent, which means for every 100 infected individuals tested, one would be a false positive. Because of the lower sensitivity of the test, people who are symptomatic and test negative should also continue to isolate at home until symptoms resolve.
RI is also opening a new, asymptomatic-only testing site at the Dunkin Donuts center. The state is also scaling up that site over the next few weeks until it has the capacity to run 5,000 daily BinaxNOW tests. The new tests will be used for targeted testing in high-density communities.
Starting next week, RI will run cyclical tests with BinaxNOW for health care workers, teachers and students at select schools, and first responders.
Over the next month, the state will be partnering with the Broad Institute and CIC Health to enable businesses to easily order and conduct tests for their employees.