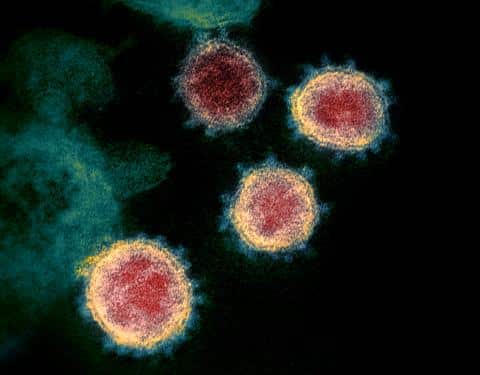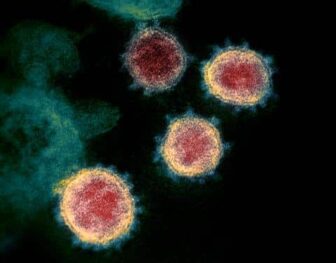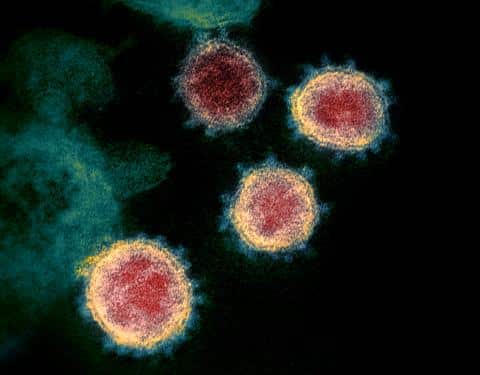 PROVIDENCE, RI — A smaller ratio of COVID-19 patients are on RI ventilators than Italy's outbreak and domestic projections predict, but the reasons for that aren't clear.
Rhode Island has increased its ventilator supply to about 360 (250 operational, 110 in reserve) since mid March, buying local doctors time before the peak boosts demand for the assisted breathing equipment.
More data is required before it's clear whether the supply of RI ventilators will be adequate, said Jeffrey Bratberg, clinical professor of pharmacy at URI and member of the  RI Disaster Medical Assistance Team from 2004-2015.
According to Italy's experience and the Society of Critical Care Medicine, anywhere from 10 to 12 percent of COVID-19 patients will require ventilators – mechanical breathing assistance – during their care.
As reported in the Washington Post on March 15, a letter from Italian physicians outlining the scope of the outbreak in their country warned the number of COVID-19 patients needing ventilation was about 10 percent. Also, a COVID-19 memo from the Society of Critical Care Medicine reports, " The prevalence of hypoxic respiratory failure in patients with COVID-19 is estimated at 19%, with up to 12% requiring invasive mechanical ventilation in the ICU."
So far, Rhode Island seems to be doing better than those insights predict.
As of Wednesday, 37 of  Rhode Island's COVID-19 patients were on ventilators, according to the RIDOH. With 1,450 people diagnosed with COVID-19 at the time, the percentage of COVID-19 patients requiring ventilation was 2.55 percent, significantly lower than during the Italy outbreak and the SCCM projection.
Those estimates suggested the state could exhaust its supply of  200 ventilators as the number of COVID-19 patients approached 2,000, but as the state approached that benchmark Wednesday, barely 20 percent of the state's ventilators are in use.
Devil in the demographics
Bratberg said the devil is in the details – or the demographics and the evidence.
For instance, he said, it's likely that the population affected in Italy had more co-morbidites (medical conditions in addition to COVID-19) and was older (80  years and older) than cases in RI. Older people infected with COVID-19 fare worse.
According to the U.S. Census Bureau, about 17.2 percent of Rhode Island's population is 65 or older.  TradingEconomics.com reports Italy's population of people 65 years and older is 22.75 percent.
Bratberg said the reassuringly small ventilation numbers also precede the state's peak, when more people are expected to be infected and seriously ill. The best time to measure how Rhode Island has weathered the outbreak will be after it's over, he said.
The Institute for Health Metrics and Evaluation (IHME), an independent population health research center at UW Medicine, part of the University of Washington, projects the need for RI ventilators will reach 244 at the RI peak expected about April 26, when their model predicts there will be 1,422 people hospitalized with COVID-19. On Saturday, Raimondo reported there were 183 people with COVID-19 in the hospital.
The demographics of the current cases could also be affecting the data, Bratberg said.
"How many are positive healthcare workers? Probably a lot. And they aren't on ventilators. However, there are also an increasing number of nursing home residents who will end up on ventilators."
Another factor affecting the use of ventilators are patients' end-of-life plans.
"So some people may have already opted out of ICU/vent care voluntarily," Bratberg said.
Ventilator use has inherent risks
While Rhode Island and other states struggle to secure their anticipated needed number of ventilators, there are significant risks associated with having one of the machines do your breathing for you. The devices, a last-resort for when you're no longer able to breathe on your own, are invasive and risky, especially for COVID-19 patients, Bratberg said.
"There's a significant mortality (risk of death) and morbidity (risk of additional complications) from being ventilated overall, and that increase with time on the ventilator," Bratberg said.
According to the National Hospice and Palliative Care Organization's shared decision-making tool for serious COVID-19 patients, even without COVID-19 as a factor, only 19 percent of people 66 and older who stay in the ICU longer than 14 days on a ventilator were discharged directly from the hospital, and 40 percent died within 12 months of discharge. Surviving patients had severe, persistent functional dysfunction and cognitive impairment, including problem solving issues and memory loss.
COVID-19 increases the intensity and duration of ventilation, Bratberg said.