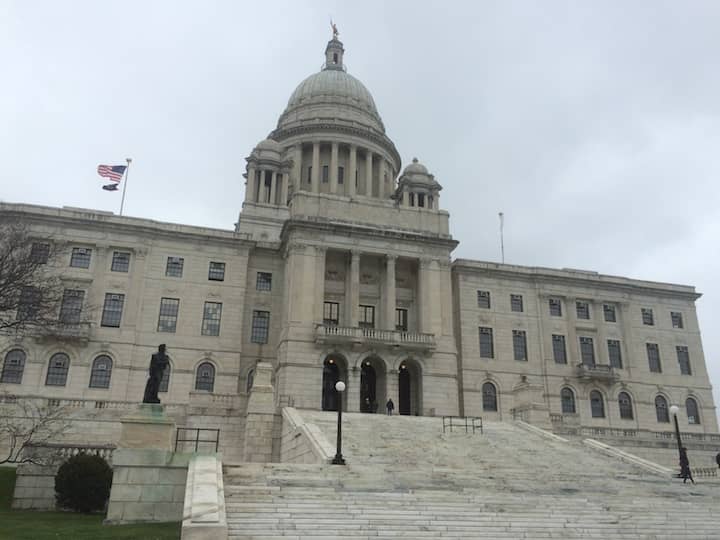 Editor's note: The following information was provided by the Legislative Press and Public Information Bureau.
STATE HOUSE — Should the US Senate fail to preserve American Healthcare Act provisions Rhode Islanders have enjoyed such as the 26-year-old age limit on dependent coverage, or the 10 mandatory benefits for all healthcare plans, a recently passed RI Senate bill would preserve them.
The bill, named the 2017 Market Stabilization and Consumer Protection Act (2017-S 0831A) now goes to the House of Representatives.
The bill, sponsored by members of the Senate Policy Caucus and Senate President Dominick J. Ruggerio, is also designed to provide predictability to insurers, stabilizing the Rhode Island insurance market against the undetermined future of the federal law.
"Whatever Congress may do, we want to ensure that Rhode Islanders remain adequately insured. Our legislation enacts the Affordable Care Act's protections that in most instances have been in place since 2010 at the state level so that no one loses insurance protections if Congress repeals or amends the ACA. It also tells insurers that, here in Rhode Island, access to quality insurance is not going to change, so they know what benefits and coverage they can offer to policyholders. They have to be able to know the parameters to which they're going to be held in the near future in order to write policies. This bill will protect Rhode Islanders' health and wallets, no matter what politics play out in Washington," said Senate Policy Caucus Chairman Joshua Miller (D-Dist. 28, Cranston, Providence), the prime sponsor of the legislation.
The legislation enacts into state law the current insurance practices that protect consumers under the ACA, such as:
Giving people clearer explanations of their benefits.
Prohibiting annual limits and lifetime dollar caps on coverage for essential benefits.
Requiring that insurers keep their administrative costs in check.
Preserves the coverage of preventive services with no cost sharing
Prohibiting insurer discrimination against providers operating under state law
Guaranteeing that dependents up to age 26 can stay on their parent's plan.
Guaranteeing protections against pre-existing condition exclusions.
Requiring 10 essential benefit coverages that must be included at every tier of coverage (preventive services, maternity, hospital, mental health, etc.).
Guaranteeing issue and renewal so no one can be denied a policy, even if sick.
Allowing discounts for wellness programs.
Allowing insurance premium rates to vary only by age (not gender or health).
Allowing the state to apply for a waiver that would let sole proprietors purchase insurance in the small group market instead of the individual market if it is determined that it would result in lower rates in both markets while increasing choice.
The bill also establishes a working group to make recommendations on health insurance issues relating to coverage affordability and quality, including how to best use state and federal money and federal waivers to stabilize premiums and out-of-pocket costs.
The bill is cosponsored by Senate President Ruggerio (D-Dist. 4, North Providence, Providence), and the other members of the Policy Caucus, Sen. Louis P. DiPalma (D-Dist. 12, Middletown, Little Compton, Newport, Tiverton), Sen. Cynthia A. Coyne (D-Dist. 32, Barrington, Bristol, East Providence) and Sen. Gayle L. Goldin (D-Dist. 3. Providence). It is the first bill introduced by the newly formed caucus, named by President Ruggerio when he was elected president in April.