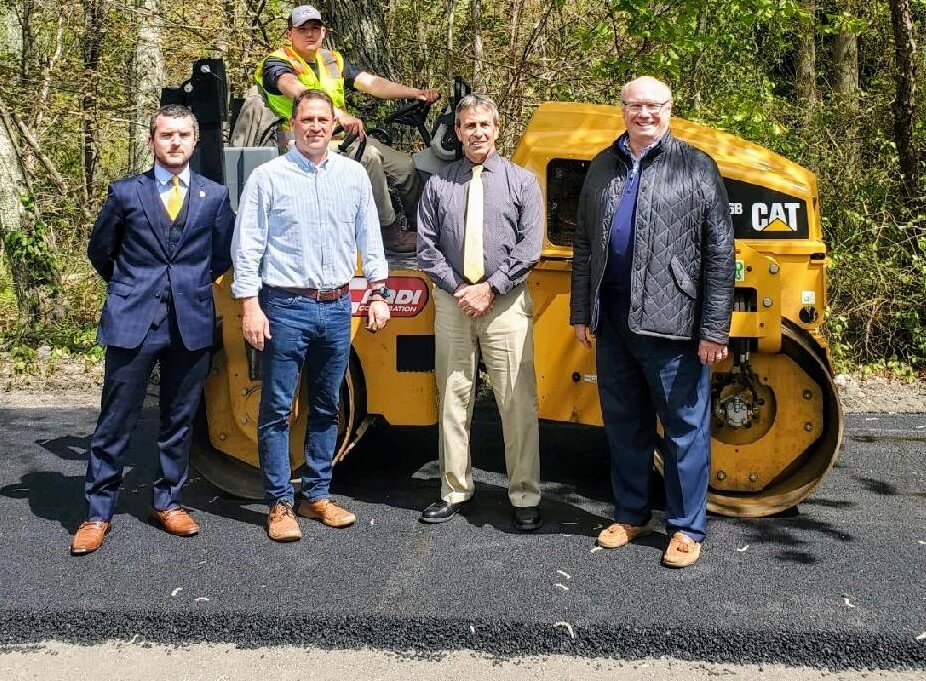 WARWICK, RI — Warwick Mayor Frank Picozzi joined Rhode Island Infrastructure Bank members to tour $10 million worth of road construction work underway on Hadrig Road.
Rhode Island Infrastructure Bank approved a loan funding the $10 million Warwick road repair plan last year. Warwick's using the loan to design, construct, and repair streets and sidewalks. The weighted average interest rate of the 10-year loan is 1.24 percent, and the Infrastructure Bank estimates that approximately 100 jobs will be created through the work implemented by the funding
The site visit is part of United for Infrastructure Week, a nationwide effort to highlight the critical need to invest in and maintain our nation's critical infrastructure.