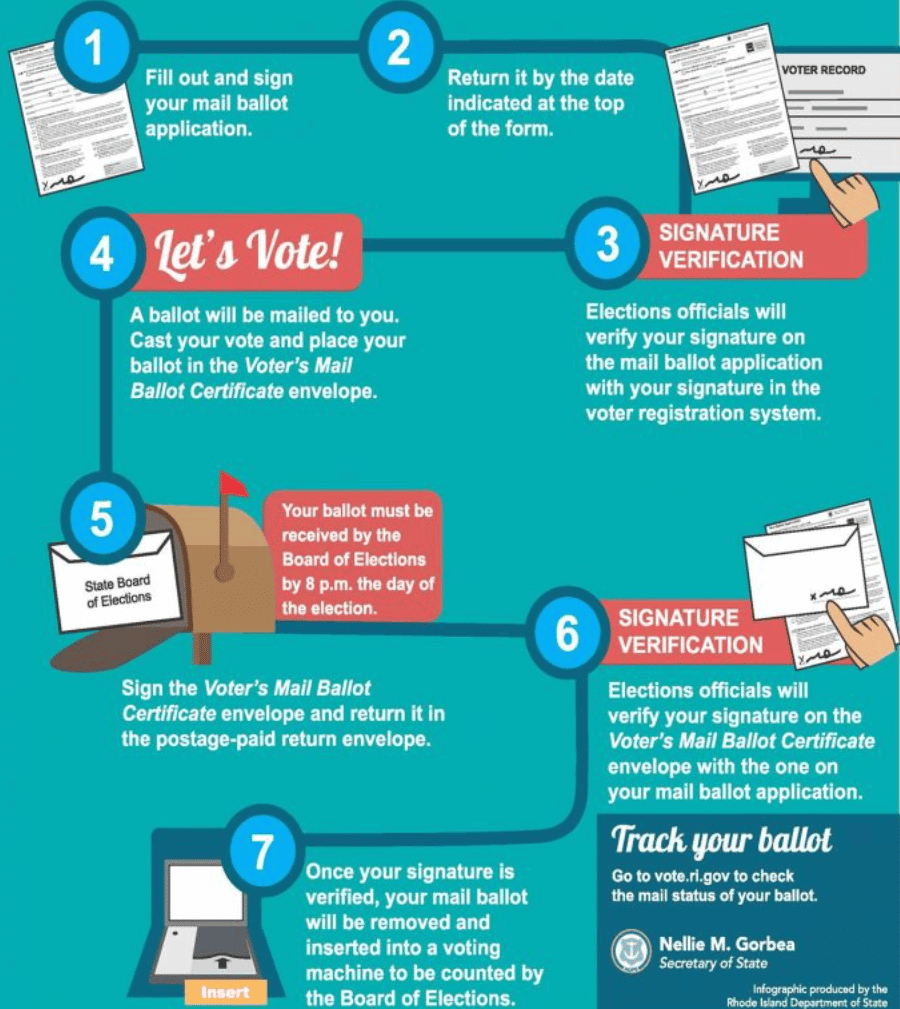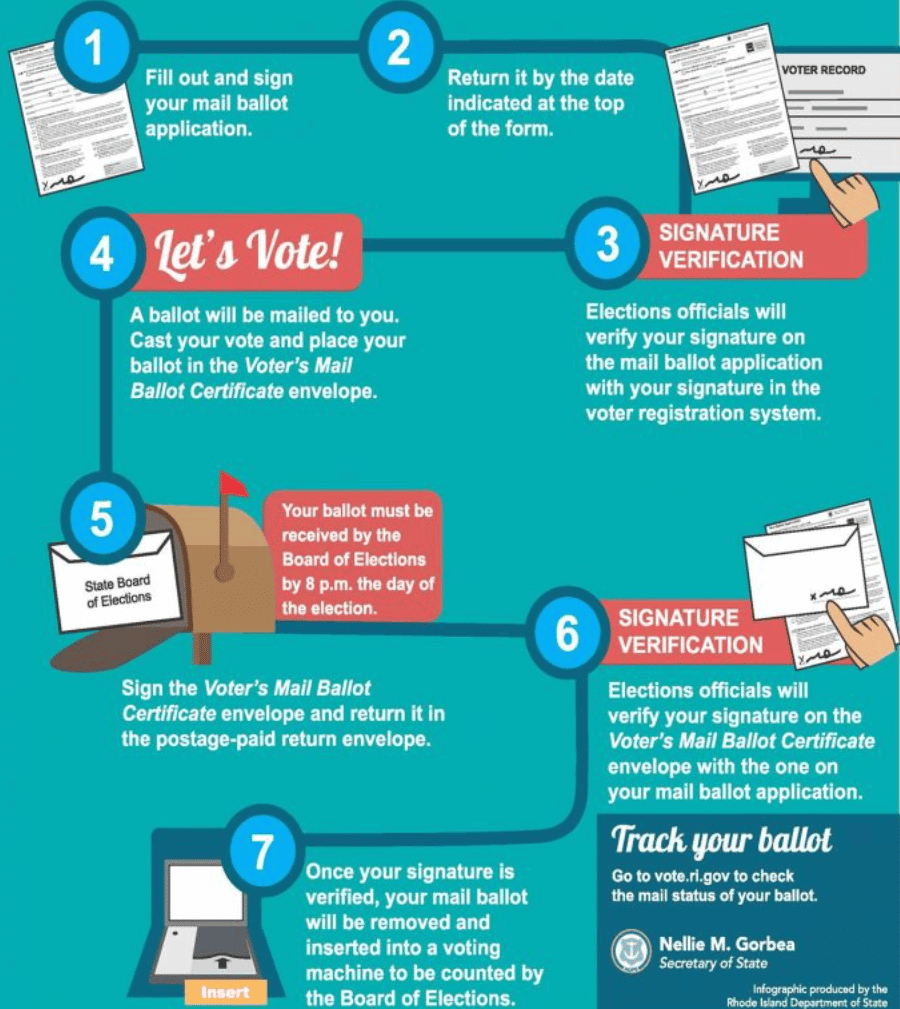 CRANSTON, RI — If you're planning to vote by mail or secure dropbox  in the Sept. 13 primary, the Rhode Island Board of Elections suggests the Ballottrax tool to track the status of submitted mail ballots.
Voters have until Aug. 23 to make a mail ballot application. The deadline to register to vote in the primary was Aug. 14.
"There are several layers of security in place for voting my mail in Rhode Island. First, falsely submitting a mail ballot application or a mail ballot are both felonies, punishable by up to 10 years in prison for each offense, said Nick Domings, public information officer for the Secretary of State, in 2020.
"Additionally, our state-of-the-art Central Voter Registration System has digitized signatures for voters, and physical copies of voter signatures are kept on file with local boards of canvassers in each city and town. These signatures are matched to the mail ballot applications submitted by registered voters before a mail ballot is ever sent out. Then, in a separate process, the signature on a voter's actual mail ballot oath envelope is matched to the signature on the application to confirm that voter's identity. If the signatures don't match at any point, the process stops and the voter is contacted," Domings said.
Further, Domings pointed to a recent study by the conservative Heritage Foundation that found no documented cases of voter fraud in Rhode Island since 1979, which is as far back as the study went. That report also covers 2018, the year that RI's U.S. Attorney's office and the local FBI announced their enhanced vigilance against voter fraud in the state.
Also, in 2012, during his re-election bid, Woonsocket native Rep. Jon Brien (D-Dist. 50), who championed voter ID legislation that year that requires voters to show an ID before they can vote, was unable to point to a single case of voter fraud that his legislation would have stopped.
"Casting a ballot by mail or via a secure dropbox is a convenient option, and many voters want to make sure their ballot has been received, processed, and counted by the Board of Elections," said Robert Rapoza, Executive Director of the Rhode Island Board of Elections. "That is why we are encouraging voters to utilize Ballottrax to monitor the status of their submitted mail ballots. Ballottrax is easy to sign up for by visiting ballottrax.sos.ri.gov/voter/. The tool tracks ballot envelopes, not votes, thus ensuring that your vote remains confidential through the entire ballot tracking process."
Rhode Island voters only need to sign up for Ballotrax once and they will receive tracking status updates for all future elections in which they choose to vote by mail, unless they opt out.