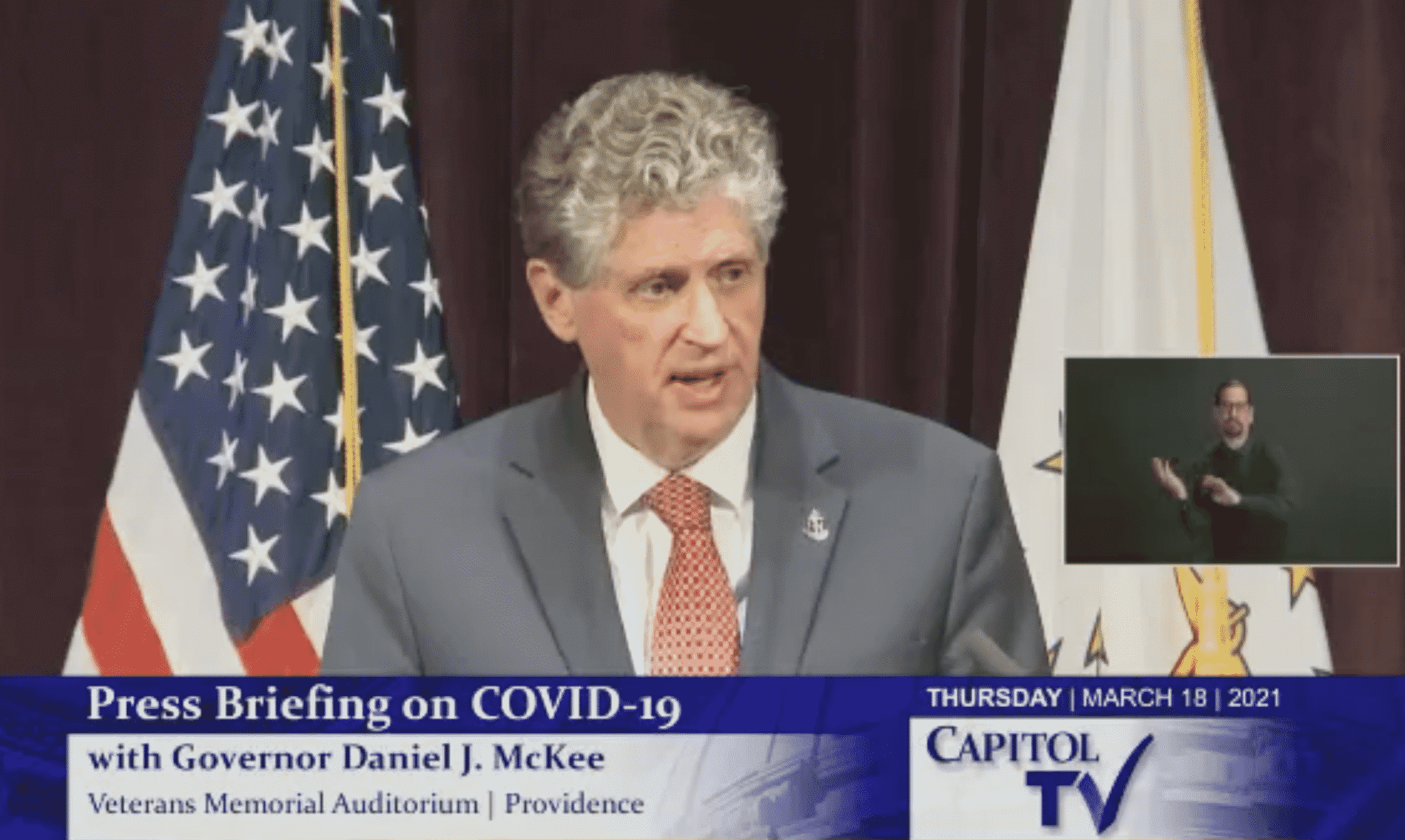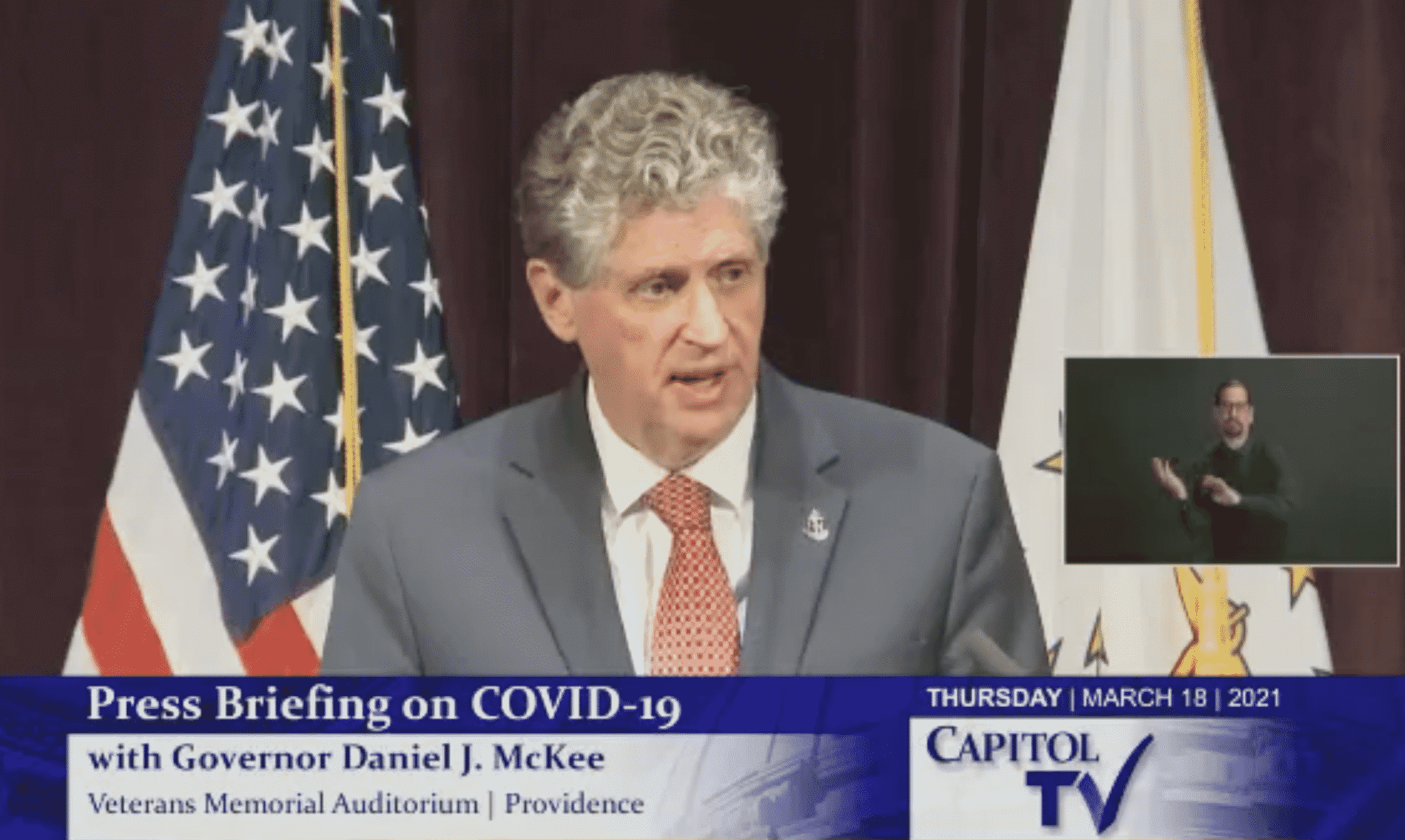 WARWICK, RI — Rhode Island will open COVID-19 vaccine eligibility to everyone 16 years old and older April 19, Gov. Daniel McGee said during his Thursday  pandemic response press conference, acting on confidence in the Biden administrations's pledge to dramatically increase vaccine supply.
McKee noted President Joe Biden's stated goal of getting all Americans their first dose of the COVID-19 vaccine by May 1 is possible in Rhode Island with enough shots.
"If Rhode Island can get the supply we need, we can achieve and beat this goal," McKee said, "And we are confident the president will deliver."
This week, McKee said, Rhode Island has the capacity to administer 100,000 doses per week. "That's going to grow," he added.
Though capacity to give the shots stands at 100,000 per week, this week the state received 47,000 doses and made 67,000 appts. But, McKee said, he is sending a letter to the White House asking to increase the doses sent to the Ocean State by 50,0000 per week to meet the goal of vaccinating every Rhode Islander with a first dose by the end of May.
We'll be building capacity up to as much as 150,000 shots per week," McKee said.
To that effect, McKee said the state will merge municipal vaccination sites into strategic regional sites, and plans to open new state vaccination sites.
Pandemic restrictions loosen today
Also today, McKee reminded the public that a number of pandemic restrictions will be relaxed as the pandemic's end grows closer:
Indoor dining, catered events, houses of worship – 75 percent capacity
Retail gyms and personal care businesses – increase in square footage.
Offices and funeral homes – 50 percent capacity
Social gatherings may be up to 15 people indoors & outdoors.
"This incremental relief puts Rhode Island in line with our neighboring states," McKee said.
But, he said, Rhode Islanders need to continue to practice discipline as the pandemic restrictions relax, to make sure the pandemic doesn't worsen.
State begins planning outdoor event protocols for the summer
Outdoor events for the summer normally require much advance planning, McKee said, so he and state officials are moving to help large events move forward safely. Events larger than 500 need to apply with the office of business regulation to get started on this season, he said.
One event already in the works is the  Newport Jazz festival, he said. McKee said there's plans in the works that will involve testing and other safety protocols.
"It's not going to look exactly like the other festivals but we're going to do everything we can to make sure it's a successful event," he said.