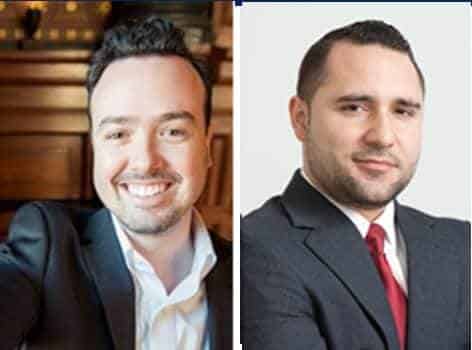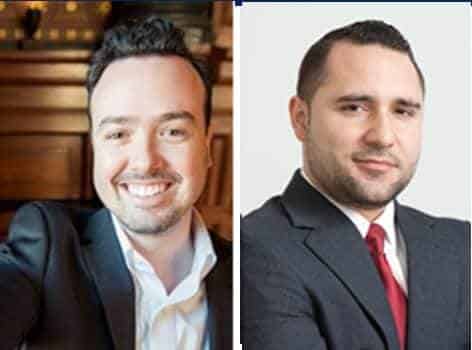 WARWICK, RI — Thrive Behavioral Health had named Dylan Conley, Esq. and Rep. Carlos Tobon (D-Dist. 58, Pawtucket) to its Board of Directors, the non-profit community behavioral health clinic announced this week.
Thrive's Board, which includes 18 local business leaders and behavioral health consumers, is charged with steering the organization toward a sustainable future through sound, ethical and legal governance. It is also tasked with ensuring diversity, equity and inclusion is promoted  throughout the organization.
"Like our staff, the Board is charged with championing our organization's Guiding Principles," stated Thrive's President and CEO Dan Kubas-Meyer. "That includes ensuring Thrive is a welcoming place for all staff and clients regardless of age, gender, race, color"
"As a part of the next generation of leadership in RI politics and as a Board Member, Dylan will help to increase awareness of behavioral health throughout our communities," said Jean Gavigan, a fellow board member who met Conley when he ran against Congressman Jim Langevin in the 2020 primary for US Congress.
An attorney in Providence, Conley represents several municipalities, unions and school districts and advocates for individuals who have been impacted by systemic injustices. "As a result of challenges faced by loved ones, I believe that behavioral health is a critical starting point for individual wellness and a foundational building block for social equity,"  Conley said. "It is my hope to use my legal background and knowledge of government to discover opportunities for the organization that may help serve our community and clientele."
Former Board Chairman Steve Gumbley nominated Tobon "because he is energetic, positive, solution-oriented and committed". "Tobon has a wealth of contacts across the state, particularly in the Latin community, which will strengthen the board, our organization and the services we deliver," he said.
Tobon has served as a member of the House Committee on Finance since he was elected as a State Legislator in November 2014. He believes his work in the legislature, community service and social services has provided him with a unique combination of experience and perspective that are assets to Thrive. "When called to serve the people, you do not refuse," he shared. "This was one of those cases. I am thrilled to be part of an organization whose purpose is people and their wellbeing. It is my hope that the experience and perspective I bring will be helpful and support Thrive's mission."
Thrive Behavioral Health has provided services in Rhode Island since 1976. It offers comprehensive behavioral healthcare programs and services annually to over 3,700 children, adolescents, adults, and seniors. Thrive is committed to improving its clients' quality of life through an extensive range of community-based and outpatient mental health services, substance use treatment, educational programs and housing services that are recovery-oriented, trauma-informed, and family-focused.