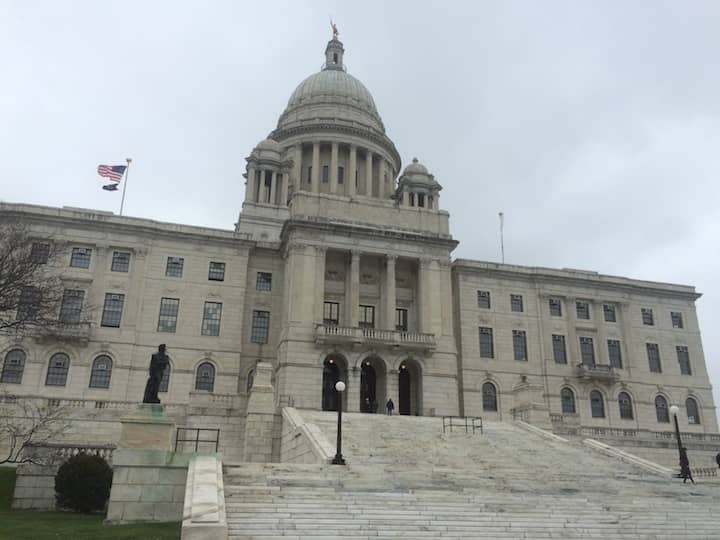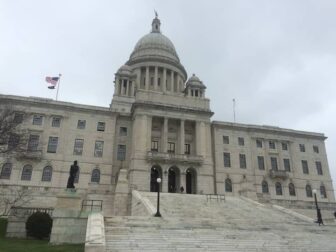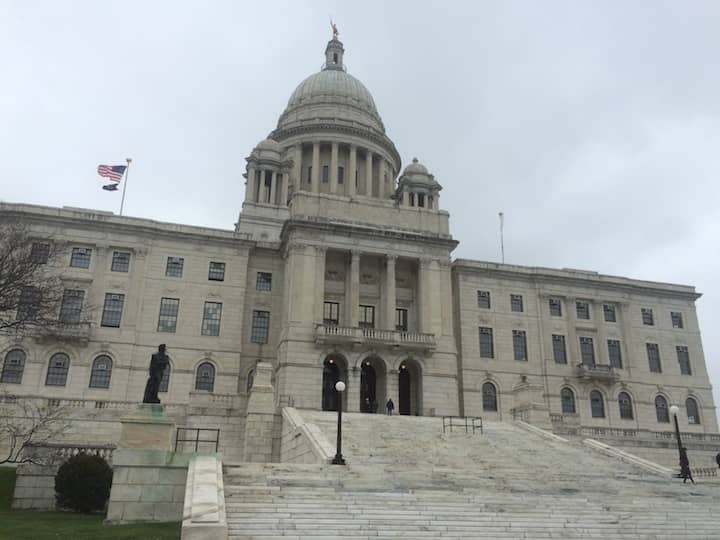 PROVIDENCE, RI — With five COVID-19 related deaths Wednesday and another 220 cases totaling 1,450, Gov. Gina Raimondo warned RI COVID-19 masks are a must as spread is likely once you're outside your household.
"You should assume at this point that there is widespread community transmission," Raimondo said.
That means, she repeated, that people should only leave their homes for essential food and supply trips, and that they should wear masks outside their homes.
CDC, RIDOH: Wear Masks Outside
The Governor repeated RI Department of Health and CDC advice that everyone should wear a cloth face covering when in public.
Such cloth face coverings  should cover the nose and mouth, according to RIDOH. A cloth face cover could be sewn by hand or improvised from household items such as scarves or T-shirts.
A number of how-two videos and posts show how to craft your own masks at home with simple items:
Job Lot offers free mask materials:  Job Lot is making free fabric available to all Rhode Island residents to make fabric face masks. Every Job Lot has a display set up and they have enough free fabric for 1 million masks, according to RIDOH.
Cloth face covers are not substitutes for physical distancing, washing your hands, and staying home when ill, RIDOH reminds.
COVID-19 deaths, hospitalizations
The Governor reported the total number of COVID-19 related deaths in Rhode Island had reached 35. The RI Department of Health reports three of the deaths were people in their 70s. One person was in their 80s and one was in their 90s.
There are now 143 people in the hospital. A full COVID-19 data summary for Rhode Island is posted online.
RI, Salesforce partner to improve COVID-19 contact tracing
RIDOH's current ability to perform "contact tracing,"- the process of reaching out to every person a COVID-19 positive person may have infected, warning them and quarantining them to prevent spread – has, up till now, been performed manually, Raimondo said. The Governor praised the effort, but acknowledged that as RIDOH and CVS Health's testing efforts surpass 2,000 daily tests, a more efficient system will be required.
So, Raimondo said, the state has partnered with sales/customer-relationship software company SalesForce to make the contact tracing process more efficient. SalesForce is creating a secure database that will allow RIDOH and the National Guard to do contact tracing more effectively, she said. SalesForce is also creating a platform for physicians to order tests for patients at the National Guard testing sites.
Courts continue evictions moratorium
The courts have extended their closure for all non-essential business–including residential and commercial evictions–through May 17.
Basic COVID-19 prevention
Get your flu shot, and make sure the people around you do the same.
Wash your hands often throughout the day. Use warm water and soap. If soap and water are not available, use hand sanitizer with at least 60% alcohol.
Cough or sneeze into your elbow.
Stay home and do not leave your house if you are sick, unless it is for emergency medical care.
Avoid touching your eyes, nose, or mouth. Germs spread this way.
COVID-19 notes and guidance
Check the WarwickPost.com COVID-19 page for a review of all outbreak-related coverage.
Anyone who is sick should stay home and self-isolate (unless going out for testing or healthcare).
The people who live with that person and who have been in direct close contact with that person should self-quarantine for 14 days. Direct close contact means being within approximately 6 feet of a person for a prolonged period.
Help is available for people living in quarantine or isolation due to COVID-19. Visit www.RIDelivers.com for connections to groceries, home supplies, restaurants, and mutual aid groups. People can also call 2-1-1.
When people are in public, they should wear a cloth face covering. 

A cloth face covering is a material that covers the nose and mouth. It could be sewn by hand or improvised from household items such as scarves, T-shirts, or bandanas.

Groups of more than five people should not be gathering. Always avoid close personal contact with other people in public.
Healthcare workers should not be going to work if they are sick (even with mild symptoms).
People who think they have COVID-19 should call their healthcare provider. Do not go directly to a healthcare facility without first calling a healthcare provider (unless you are experiencing a medical emergency).
People with general, non-medical questions about COVID-19 can visit www.health.ri.gov/covid, write to RIDOH.COVID19Questions@health.ri.gov, or call 401-222-8022. This is the COVID-19 Hotline that RIDOH has available to the public.