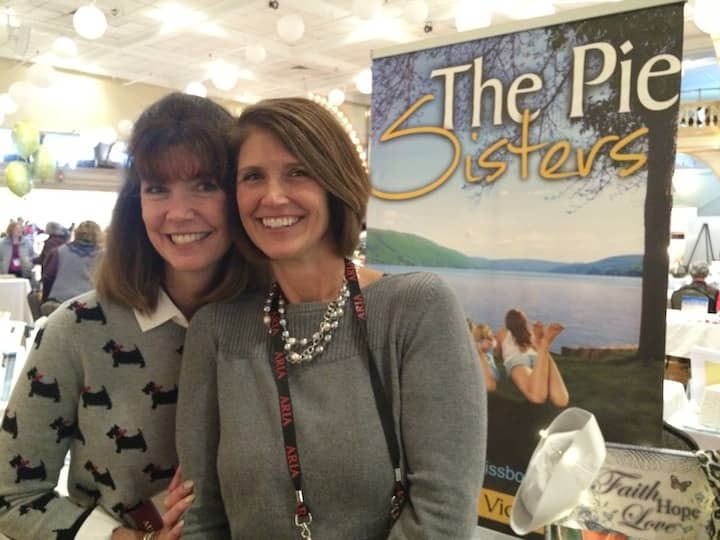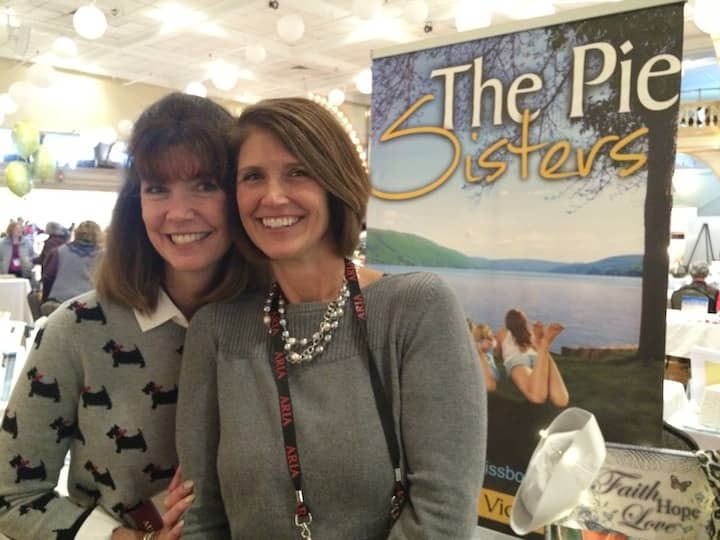 CRANSTON, R.I. — About 130 RI writers spent what many reported was a fun and successful day putting themselves and their work in front of an eager public Saturday at Rhodes on the Pawtuxet during  the RI Author Expo, including notable suspense/thriller author Jon Land as well as up-and-coming Warwick authors.
"I think creative people are positive people. Creative energy." Land said moments after reporting his day at the expo as "very positive."
Land had copies of several of his recent paperbacks with him, including "Strong Rain Falling", wherein a Texas Ranger and her lover learn the cause of their recent gun battles stretches back to the birth of the Mexican drug trade and is tied to a technological threat that imperils the future of the United States, with scenes set in Rhode Island.
Land praised the host of the expo, the Association of Rhode Island Authors (ARIA), and their ability to promote a supportive community of local authors, calling it, "Just a beautiful thing."
Steve Porter, president and founder of ARIA, is the author of "Manisses", a tale of husband-wife spiritual channelers who relocate their family to a New England island where adventure ensues after the a local girl goes missing.
Things are going great," said Porter, who surveyed the long rows of authors greeting people from behind tables piled with books and decorated with standing posters of the covers of their latest works, a low buzz of talk about plots and characters filling the background.
"It proves what we've been saying all along, that people want to hear from our local writing community," Porter said.
Warwick authors were well represented at the expo, including Deb Das, author of the cat-centric illustrated children's book, "Jack," with illustrations by Kristen DiSanto of West Warwick, now a student at RISD.
"She's half the book," said Das as she presented a friend, Bob Hanke, with a copy.
DiSanto's mom, a friend, would often ask her if Das was interested in her daughter's latest art work, and she would always say yes. "So when I was thinking of doing this, I asked her mother," if DiSanto was interested in being her illustrator, Das said. The rest is history.
Leigh Brown, a Buttonwoods resident, is also part of a two-person writing team with her long-time friend Victoria Corliss of Cumberland, RI.
"We are so excited," said Corliss, about the venue at Rhodes on the Pawtuxet, which had a large, open convention center, a concession stand, and ample conference rooms for panels.
"It's been a wonderful day," said Brown.
The two began collaborating after bonding over their love of reading, then of writing. The decided to start their own writing project as a team, and the collaborative relationship they needed to make that a success was natural.
"Our love of reading spilled over into our love of writing," Corliss said.
The pair's latest novel is "The Pie Sisters," which takes its name from Corliss's long-standing tradition of visiting her hometown fair with her four sisters, where they became known as the pie sisters for their ardent consumption of pies at the event. The book follows three sisters on a birthday trip to a lake that leads to bonding and a deeper appreciation of family and home.
The novel evokes, Brown said, common memories of family leisure time spent near the water.
Land praised ARIA's growing tight-knit community exhibited at the expo, and Porter's role in nurturing its growth.
"What he's done with this from nothing, it's unbelievable," Land said.