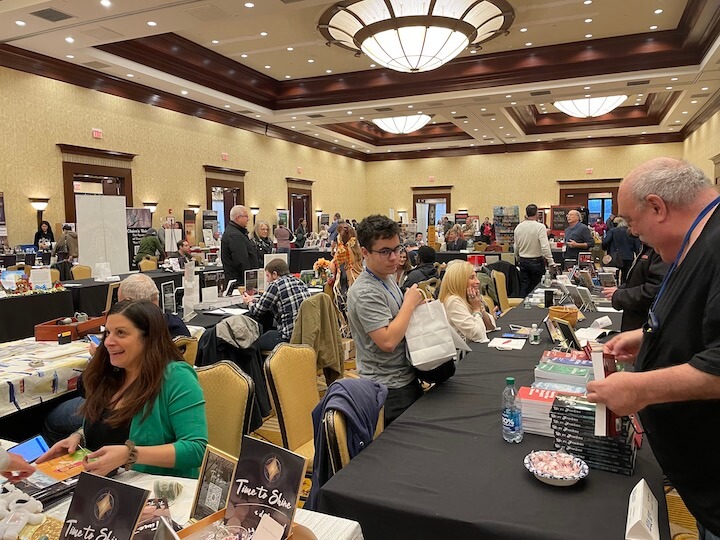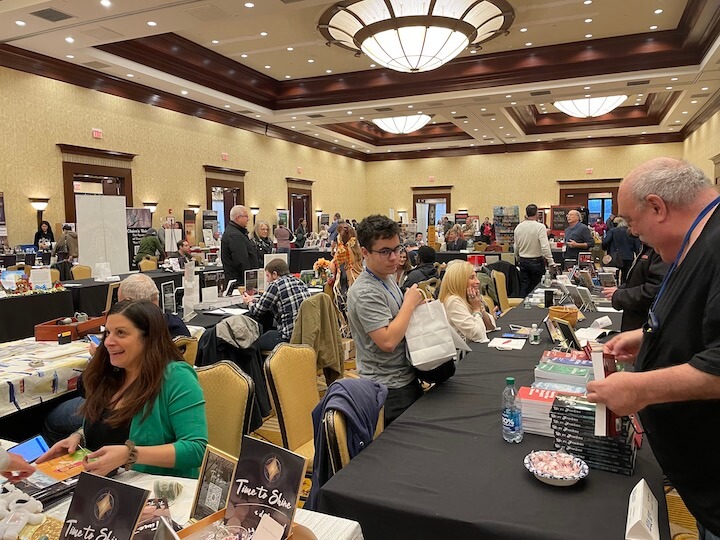 WARWICK, RI — The 10th annual RI Author Expo at Crowne Plaza Warwick Saturday drew a steady, modest crowd of readers to peruse the latest works of more than 100 local authors.
Writers of all genres packed the hall and banquet room at the hotel for the event, hosted by the Association of Rhode Island Authors (ARIA). The free-admission event included writing panels, speakers, and a children's area featuring pictures with Santa and raffles.
Among the authors showcasing their work were former director of the RI Health Department Michael Fine, author of Health Care Revolt, a  treatise about everything wrong with the American healthcare system, as well as short stories and an international thriller, Abundance.
Joanne Leslie Evans, author of the children's book "Hey There, Little Owl," a charming mystery that provides the reader and the main character all the clues needed to solve the mystery.
Evans, a Cranston resident, just got started as an author "Hey There, Little Owl" just came out in July, she said. Writing it was natural and a quick experience, said the teacher, whose interest in educating young people helped her find a voice as a children's author. "For some reason the kids' books, it just kind of flows out of me," she said.
Not far away, Tim Baird, author of "Dragon in the Whites," spent some time chatting with with Dan Raymond and Nat Cokely, about his writing. That started in earnest in 2017 with his first novel, said the mechanical engineer. Writing is a passion for him, he said.
"I love it. Like, I love engineering, but this is my pride and joy," said Baird.
Not far away, author, S.F. Lydon, was selling his new book, Distant Worlds, a collection of inter-linked science fiction tales.
"This is my very first," he said of the novel, noting writer's block was not a concern during the process.
"It just sort of came out of me," as he wrote, said the Cumberland, RI resident.
A full list of authors attending is found inside the 10th Annual Rhode Island Author Expo online brochure.