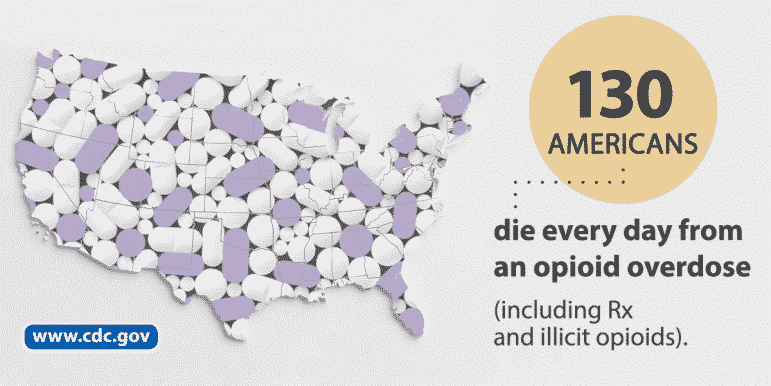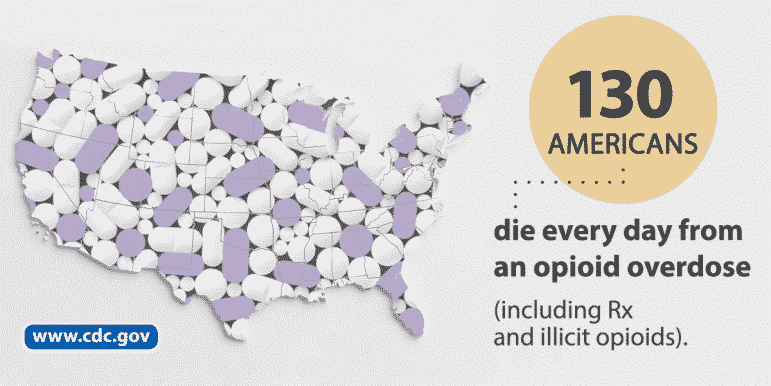 March 3, 2022 – UPDATE: RI Attorney General Peter F. Neronha has announced a $5.5 billion settlement with Purdue Pharma and the Sackler family for their role in the opioid epidemic, of which Rhode Island will receive about $45 million, bringing the total settlement funds for the state up to $159 million. The development occurred several hours after this story originally published, requiring a headline update, an update to the story, and this note.
Rhode Island's $159 million in settlement wins from opioid distributors is a few weeks old, but many challenges posed by the national manufactured epidemic remain.
Overdose rates are increasing. There are not enough staff or facilities to treat the state's opioid-addicted population. Mental health agencies have been strained by budget cuts and insufficient health insurance reimbursement. And a global pandemic hasn't helped.
The COVID-19 pandemic may have overshadowed headlines during the last two years, but it's only worsened the opioid epidemic.
A study conducted by the JAMA Network found, "during the first 8 months of 2020, the rate of deaths from overdose increased in Rhode Island compared with the same period in 2019, and several emerging characteristics of deaths from drug overdose during the first year of the COVID pandemic in Rhode Island."
"In the population-based cohort study of 470 adults who died of drug overdose in Rhode Island from January 1 to August 31 in 2019 and 2020, rates of death from overdose among men, deaths involving synthetic opioids, and deaths occurring in personal residences increased significantly in 2020 compared with 2019. Deaths due to overdose also increased among people experiencing job loss and in subgroups with mental health diagnoses."
Nationwide, estimated overdose deaths from opioids increased to 75,673 in the 12-month period ending in April 2021, up from 56,064 the year before, according to the CDC.
Focusing the funds
Rhode Island's agreement with all its cities and towns ensures that all the $159 million will be directed to opioid abatement – including expanding access to opioid use disorder prevention, intervention, treatment, and recovery. Under the agreement:
20% of the funds secured for abatement will go directly to all cities and towns based on a population-driven formula to be used solely for opioid abatement purposes.
80% of the funds secured for abatement will be overseen by the state's Executive Office of Health and Human Services and allocated to opioid abatement programs throughout the state.  In making these allocations, the Secretary of EOHHS will be informed by recommendations of an Advisory Committee, all subject to the state appropriations process.
The professionals using those funds will have their work cut out for them.
'We're losing people left and right'
"Rhode Island's overdose crisis began with prescription drugs, but overdose deaths from prescription drugs have leveled. Deaths from illicit drugs, such as heroin and fentanyl, are on the rise," according to Preventoverdoseri.org.
Overdose deaths related to illicit fentanyl have increased by almost 30-fold since 2009, the organization reports.
In 2020, more than 70 percent of overdose deaths have involved illicit fentanyl. Twenty-eight overdose deaths were reported in Warwick according to data from the Rhode Island Medical Examiner's Office.
Statewide, there were 282 deaths from fentanyl out of 384 total opioid related deaths in 2020. In 2019, the total number of overdose deaths was 308, with fentanyl responsible for 214 deaths."
Black residents in Rhode Island have faced higher rates of overdose death each year compared to other residents. Overdose death rates are increasing fastest among Black and Hispanic Rhode Islanders.
"The overdose death rate for blacks was 53.9 percent in 2020. Hispanic or Latinos comprised 22.6 percent of deaths. Whites comprised 36 percent of deaths," preventoverdoseri.org reported.
"We're losing people left and right," said John Tassoni, a former State Senator who serves as the Vice-President of Operations, Community and Government Relations for the Substance Use and Mental Health Leadership Council of RI, based in Warwick.
SUMHLC also offers training and provides referrals to other organizations specializing in treating addiction. A list of member organizations can be found on the agency's website.
From desperate to deadly, and hopeful examples
People who are unable to obtain pain medication from a pharmacy or doctor's office often resort to desperate measures to ease their suffering.
"If you have a debilitating disease and you can't get your pain medicine, you're in so much pain, what do you do?," Tassoni said. "You can't get it, you go to the street and get it and what's on the street is not real pain medicine."
Drug pushers add fentanyl to the medications they are selling, dramatically increasing its potency, and also the danger. Just a tiny amount of fentanyl can be lethal.
According to the Drug Enforcement Administration (DEA), Fentanyl is being mixed in with other illicit drugs to increase the potency of the drug, sold as powders and nasal sprays, and increasingly pressed into pills made to look like legitimate prescription opioids.  Because there is no official oversight or quality control, these counterfeit pills often contain lethal doses of fentanyl, with none of the promised drug.
"The biggest obstacles are (lack of) access to treatment, the low Medicaid rates, the low payments of residential treatment, Tassoni said. "It's more than just one obstacle, this is a perfect storm."
Tassoni also hosts Recovery TV on Sunday mornings at 9:30 a.m. on My RI TV and at 11:30 a.m. on CW Providence. The goal of the program is to feature individuals who are overcoming their drug addictions so they can be productive members of society.
What began as a radio show with 22,000 listeners has now grown into a television show with as many as 300,000 viewers.
"It's all informational. It's very difficult to go through the system to find out what is good for your loved one. I have a lot of people in recovery (on the show) because there is hope in recovery. We wanted to get people into treatment. We wanted to get people better," Tassoni added. "Most of the people who go through this into recovery want to give back so they're our primary focus to do trainings and get them into the workforce and it seems to be working well."
Exacerbating factors, strategies suggested
"I've got constituents who are overdosing," said Senator Sam Bell, D-Providence. "It's on fire on Federal Hill, it's on fire in Olneyville, it's a crisis all throughout my district and all throughout the state. We have to address it. That means putting money behind treatment and it means holding the corporations responsible."
Bell points to federal funds which can be used to provide beds for substance abuse recovery.
Bell said reducing the rate of incarcerations is also a part of the solution. He's also in support of legalizing marijuana for recreational use.
Convincing his fellow legislators to take action is another matter.
"I'm reading the (2022 state) budget right now and it does not seem like we're treating this as a priority. Most of the money is going to business subsidies. I don't see that as realistic," Bell said.
"We have a lack of providers," said Senator Alana DiMario, D-North Kingstown, Narragansett. "We especially have a lack of providers that service children and adolescents. A lot of our providers don't take insurance and that is cost-prohibitive for most families. The reason for that is there really have not been (reimbursable) rate increases for these services, for, in some cases, decades. The rates have stayed exactly the same."
DiMario said both inpatient and outpatient treatment facilities have been negatively impacted as a result. The costs for providing services have been going up while the amount of reimbursements has not increased enough to compensate.
DiMario said one idea she intends to develop is the use of Mobile Crisis Teams to help people in need.
"When someone is in a crisis and they're actually wanting to get help, it's difficult because a lot of times that help is not immediately accessible," DiMario said. "I know that there are initiatives to be implementing more mobile crisis response where people will come to you and be able to help you with whatever it is you're struggling with where you are instead of you having to go somewhere."
"The biggest problem we are facing right now is a workforce shortage crisis," said Daniel Kubas-Meyer, CEO of Thrive Behavioral Health in Warwick. Thrive offers evidence-based, personalized services to children, families, and adults who have been impacted by mental illness, addiction, or trauma.
Kubas-Meyer said the COVID-19 pandemic has resulted in a huge demand for drug treatment and mental health counseling: "We're seeing a significant uptick in the request for services, both for adults and for children and families. We have our outpatient counselors and again because we have shortages in that area too, we're not able to respond in as timely a manner as we would like."
The opioid epidemic is affecting people from all walks of life and socioeconomic levels.
"It's impacting everybody," Kubas-Meyer noted. "But folks who have limited means, are even (more) impacted."
"Every family has been impacted by this crisis," Attorney General Peter Neronha said at a Jan. 25 news conference. "This crisis is long from over."
The overdose rates have been steadily increasing since 2020. Kubas-Meyer expects 2022's numbers to be even higher.
"The problem is increasing and needs to be addressed," Kubas-Meyer added.
Anyone who needs assistance with opioid use can call the Recovery Hotline at 401-414 – LINK or Thrive Behavioral Health's 24-hour emergency number at 738-4300.