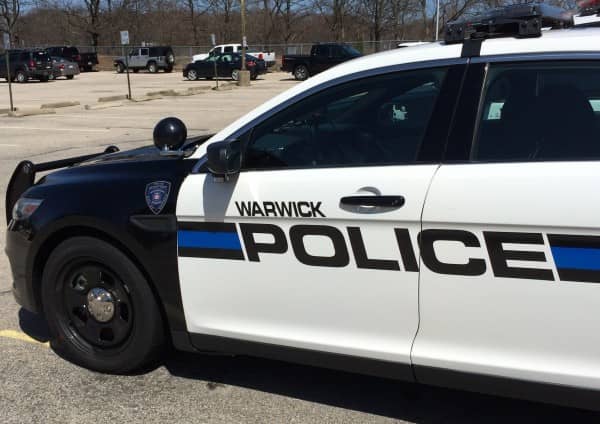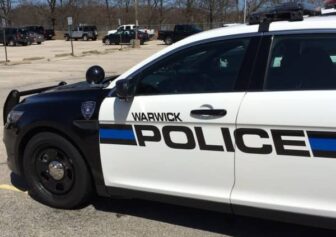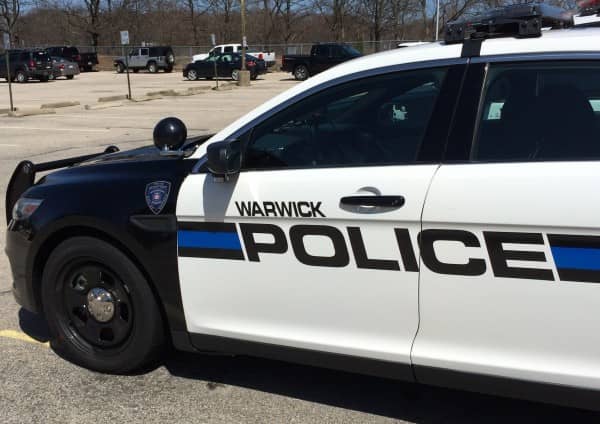 WARWICK, RI — A Connecticut man told Warwick Police that he "took a wrong turn on the highway" to explain how they found him on Pilgrim Parkway at 1:30 a.m. on Jan. 25 carrying suspected burglary tools and stolen checks in an unregistered SUV.
Ofc. Keara Enos reported being on routine patrol on Warwick Ave. when a dark-colored SUV towing a U-Haul trailer passed by, heading north.
"I found this to be unusual due to the time of day and location," Enos wrote in her report, adding that the front bumper of the truck appeared to be missing.
Enos then saw that the Ford Escape had a commercial registration plate on the back, and that the trailer's lights were not lit.
A check of the registration plate showed that it actually belonged to Warwick Tree Service and was assigned to a Ford truck, Enos reported.
After following the SUV onto Pilgrim Parkway, Enos pulled it over and spoke with the driver, identified as Erick Gomez Rodriguez, 34, of 80 Upton St., New Britain. Enos also reported a juvenile passenger in the vehicle who "appeared visibly nervous" while the officer spoke with Gomez Rodriguez.
Enos wrote that Gomez Rodriguez said he was traveling from New Britain to New London and "took a wrong turn on the highway" to wind up in Warwick, despite his cell phone having "active GPS function displayed on the dashboard. "
"I found the given story to be suspicious," Enos reported, adding "it would be improbable to arrive in Warwick when traveling with a GPS between the two locations."
Ofcs. Nicholas DeLuca and Evan Brown then responded to Enos' call to WPD headquarters for additional officers and then the three searched the SUV and trailer.
Enos reported finding a large pry bar and other tools in the passenger compartment, including bolt cutters, prying and wrecking bars, and assorted headlamps and flashlights.
Also found by Enos were a number of checks that Warwick officers later learned had been reported stolen from a Post Office in Andover, CT., .120 oz. of marijuana, and drug paraphernalia.
Local officers also contacted the owners of Warwick Tree Service and the U-Haul location where the trailer was from, with both confirming that the registration plate and trailer had been stolen. A separate check of the SUV found that it was not registered.
Warwick Police arrested Gomez Rodriguez and charged him with felony counts of possessing burglary tools and receiving stolen goods over $1,500, and misdemeanor counts of receiving stolen goods under $1,500 and conspiracy.
At arraignment in Third District Court on Jan. 25, Gomez Rodriguez posted $1,000 bond and was released until a screening scheduled for April 25.
Gomez Rodriguez also faces RI Traffic Tribunal citations for driving and unregistered vehicle, improper use of registration plates, and failing to have operational trailer lights. He is scheduled for a hearing on April 26.