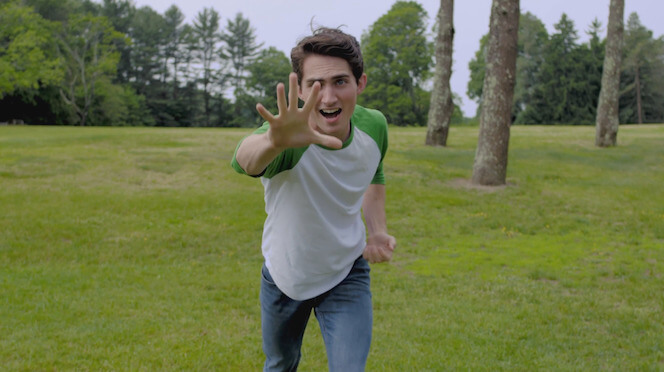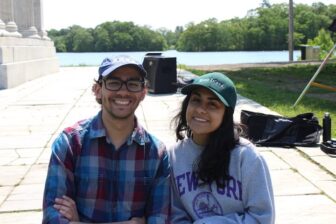 WARWICK, RI — Peter Mancuso, filmmaker, Coventry native and Hendricken grad, made sure Rhode Island featured prominently in his inaugural film, 'Suburban Fantasy,' a short musical, and he'd consider it a success if Rhode Islanders enjoyed it.
Suburban Fantasy premiers Sept. 22 on  FilmFreeway and  also on the New Artist Workshop's Vimeo channel. The film is Mancuso's final graduating project for his BFA in Film & Television from NYU's Tisch School of the Arts. In creating it, he put his love for the Ocean State on-screen, in hopes of sharing its beauty and charm with others. 
Mancuso also intended the film as an experiment. "I wanted to explore the best ways to make a musical film," he said.
The story focuses on Rocco's last night in his Rhode Island hometown before leaving to study photography in New York. Rocco and his girlfriend, Sofia, have decided that they will continue dating in a long distance relationship. But as the night continues, Rocco begins to second guess what he really wants – is he willing to give up everything that he's ever known in order to follow his dreams?
The film, music and songs were written and directed by Mancuso. Rocco is played by Andrew Boone, from Texas, and Sofia is played by Kylie Cipolla, who hails from California. But the scenery is all Rhode Island. Viewers will recognize the Church of the Holy Ghost on Federal Hill in Providence, and may notice that the neighborhood in the final scene is in Coventry.
As with the scenery in the film,  including Roger Williams Park's Temple to Music and Goddard Park, the theme will be recognizable to Rhode Islanders who have come of age within state borders. Despite the lure of the wider world outside the union's smallest state, the promise of opportunities bigger literally and figuratively, all Rhode Islanders are faced with leaving home. The comforting familiarity of friends, ideas and attitudes is one that many find difficult to leave behind. While that may sound like a common hometown theme, and dramatic given New York is a few hours drive away, Rhode Islanders feel that conflict more intensely.
"If you're from Rhode Island, you may as well be from Mars," Mancuso said of some locals' attitudes toward New York. The choices Rocco face in the film mirror Mancuso's own focus on New York, film school and a film career. He knew he'd be leaving home and that would make him appear to be living on another planet to some at home.
"I was fine with that," said Mancuso, who spent a lot of time involved in high school theater, which taught him how effective musical storytelling can be in conveying emotional reality. When he left Rhode Island to  study filmmaking in New York, he found his own emotional reality overwhelming and complicated.
"Suburban Fantasy is my passion project and a thesis film in the truest sense of the word – an experiment to test the limits of the musical film in the modern age. The music in this film is far from Singin' in the Rain or Mary Poppins, owing much of its existence to pop punk bands like Modern Baseball and the Front Bottoms. These artists and their music capture what it feels like to "come of age," and a musical in this genre is the perfect avenue to tell this story. In a musical, people break out into song when they have so much pent-up emotion that they can't possibly express themselves with words…well, who has more pent-up emotion than a teenager about to leave his hometown to follow his dreams?"
Now, a few years past earning his degree in 2019, then, in 2021, founding
independent development and production company,
The New Artist Workshop, Mancuso figures he has some things left to do in the Empire State. After a long delay thanks to the pandemic, He's looking forward to the reception Suburban Fantasy has at home.