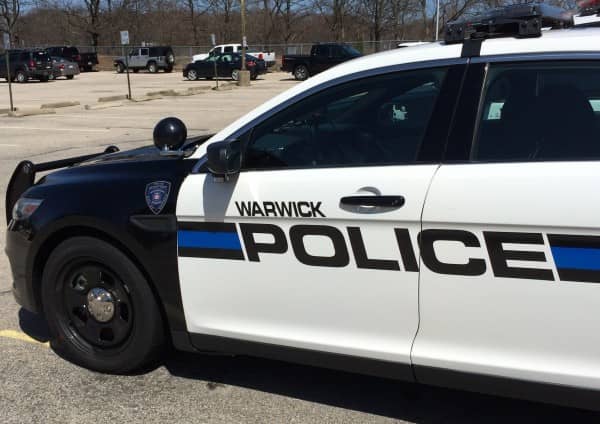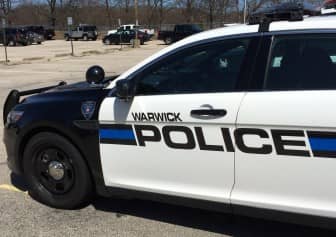 Warwick, R.I. — On Feb. 27 at 7:53 a.m., Officer Aaron Steere stopped and arrested the driver of a gray 1990 Honda with MA plates registered to a purple 1990 Honda reported stolen in Providence after learning the driver, who didn't have a valid license, had purchased the plates on Craigslist.com.
Steere charged Erick Edwardo Guzman, 23, of 9 Cliff St., Apt. 1, Providence, with driving after denial/suspension of his license, and also with receiving stolen goods, according to the officer's report. Guzman pled no contest to the charges on Feb. 29 and is scheduled for a hearing in Third District Court to pay court costs on May 2.
Steere noticed Guzman's car while patrolling around Motel 6 at 20 Jefferson Blvd., noticing the discrepancy on the registration, then stopping it as it made a right-hand turn onto Jefferson Boulevard leaving the motel parking lot, Steere reported.
Steere instructed Guzman to turn off the car and get out, then approach him as he remained behind the cover of his cruiser. Steere hand-cuffed Guzman and told him why he'd been stopped. Guzman said he knew the plates were stolen, but that they had come with the car when he had bought it from his sister.
Steere asked Guzman's two passengers, a man and a woman, to get out of the car and were detained seated on the curb.
A check of the car's VIN number revealed it had last been registered in 2012, but was not stolen. The plates, however, were reported stolen. Guzman did not have a driver's license, and also had numerous prior arrests for driving without a license, according to Steere's report.
Guzman later told Steere he had purchased the plates on Craigslist.com.
Steere transported Guzman to Warwick Police Headquarters at 99 Veterans Memorial Drive, where he was also cited for improper use of registration, and was held for the next District Court hearing as a probation violator on a June 2015 charge of possession of controlled substances with intent to deliver, Steere reported.
Guzman's passengers were released, and the man arranged to have the car towed to a Providence address.